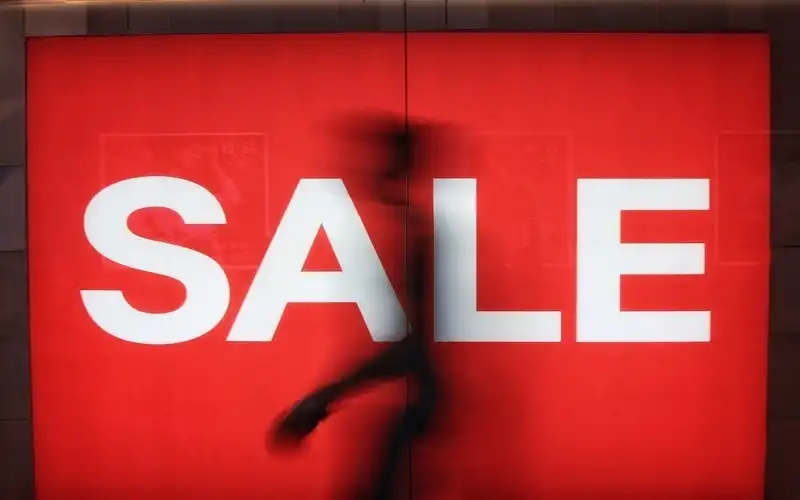 Wanting to use Zip Pay or Zip Money? Savings.com.au explains what it is and how it works.
---
The evolution of payment technology
The evolution of payment technology over the past few decades is quite startling. Since the first charge card was invented in the 1950s, we've seen a wave of innovation hit the payments landscape around the world.
The latest innovation to dominate payments technology discussions in the last couple of years is the emergence of buy now, pay later schemes (BNPL) in Australia, mainly Afterpay and Zip. Throughout this article, we'll cover the basics of how Zip - Australia's second-biggest BNPL player - works and makes money, as well as what the pros and cons are of using it.
Buy now, pay later in Australia
The basic premise of BNPL isn't too different from that of the standard credit card. After all, a credit card uses 'buy now, pay later' in that you pay for something on credit and pay it off at a later date, and not doing so results in interest charges.
But securing a credit card typically requires approval after completing an application that includes proof of income. Conversely, BNPL providers generally allow anyone aged over 18 to use their services.
BNPL is already an enormous industry in Australia. Research from Roy Morgan found that in the 12 months to January 2019, 1.59 million Australians had bought something through Afterpay or Zip at least once. More recently in 2020, over 12.3 million Australians (59%) are now aware of buy-now-pay-later services, an increase of more than 20% from 2019.
These two platforms aren't the only ones, but they are the biggest by far. Afterpay has roughly 3.4 million active customers in Australia, while Zip has about 2.5 million each. Other BNPL services available in Australia include:
Humm

Klarna

Openpay

Bundll
Afterpay and Zip are the two current titans of buy now, pay later: This article will cover Zip, while you can read our analysis of Afterpay here.
Who uses buy now, pay later?
Clearly platforms like Zip are far more popular with the younger generations. Roy Morgan says 40.6% of BNPL transactions are made by millennials, while Gen Z makes another 35.1%. Gen X (1961-1975) accounts for 19.1% of transactions, while the older generations (boomers and pre-boomers) make up about 5% combined.
See also: Why is buy now, pay later so popular with millennials?
How does Zip work?
Zip Co, which is partially-owned by Westpac, has a few different brands:
Zip Pay: account limit under $1,000

Zip Money: account limit over $1,000

PocketBook: A popular budgeting and expense tracking app
Zip Pay, the company's more profitable and most popular service (according to its reports), is the one we'll be focusing on here, as it's also the most similar to Afterpay. Zip Money on the other hand is for larger purchases.
Zip Pay functions in very much the same way as Afterpay does. You create an account in a matter of minutes, link a credit or debit card, generate a code at the counter and pay off your balance in instalments. Unlike Afterpay, Zip says it does actually perform credit checks on applications to determine your credit limit.
Zip actually allows users to choose how often their repayments are made based on their preferences, be it monthly, fortnightly, weekly or instantly. You receive a statement on the first of every month and pay late fees if the entire balance isn't fully paid off.
How does Zip make money?
Zip also makes money through late fees accrued by a small portion of its 2.5 million customers and merchant fees from more than 24,500 merchant partners. The merchant fees range from 2-4% plus 15 cents per transaction. Like Afterpay, these merchant fees account for the majority of its revenue stream, while a smaller portion comes from late fees. Zip's late fees are as follows:
$6 a month, waived if the full balance is paid off by the end of the following month from the purchase date

$5 late fee if the minimum monthly repayment of $40 isn't paid within 21 days after the due date
These fees stay the same no matter how much you owe, whether it's $50 or the full $1,000. That means you're paying an interest rate that's effectively higher the less you owe. Zip Pay is also 'interest-free' (Zip Money charges interest after the first three months).
Does Zip do a credit check?
Zip does actually perform a credit check when you first sign up to the platform, as it seeks to ensure you will be a reliable customer. According to Zip, it does not re-check customers each time they make a purchase and does not list defaults on a customer's credit file.
See more about how the likes of Zip and Afterpay can impact your credit score here.
What are the dangers of using buy now, pay later?
Based on what we've told you so far, there are some obvious and not so obvious reasons why using services like Zip isn't always a good idea.
1. You can pay unnecessary late fees
You might've picked up on this already, but even though the late fees charged by Zip aren't massive, they can add up over time, especially if you can't afford to pay off your debts for an extended period.
Why pay extra fees for something you could just buy outright?
2. The credit checks aren't as strict
The average Australian is not very reliable with credit and often racks up far too much debt, with credit card debt sitting at around $2,000 per person, according to Reserve Bank data. People who have debts will find it harder to acquire new loans and credit cards since debts and missed repayments can negatively impact their credit reports.
Compared to credit cards, Zip is not as strict with their credit checks but is more responsible than its main competitor Afterpay. This isn't an excuse to overspend though!
3. You can overspend easily
Spending with Zip can be easy, potentially leading to overspending. A review of BNPL arrangements by ASIC in 2018 found 'the majority' of these users admit easy credit lead them to spend more than they otherwise would, and one in six users reported experiencing at least one negative impact like delaying other bill repayments.
More recently it was revealed one in five customers are missing payments, leading to late fees. The average transaction value using Afterpay is $150, while most purchases are spent on non-essential items, according to Zip's own data.
This is a lot of money to be spending unnecessarily.
4. It can affect your ability to apply for credit
Lenders may not take kindly to BNPL customers when reviewing their application for a home or car loan, even though these services don't have a direct impact on credit scores. Since the Royal Commission there have been tales told of lenders knocking back applicants because they overspent on Uber Eats, or had an outstanding BNPL balance.
Spending with Zip instead of buying outright could be regarded poorly on an application, and lenders may still consider this alongside your other debts, expenses and overall risk as a borrower before deciding to approve or reject you.
5. It's just so easy to apply for
As a test, I decided to apply for Zip to see how long it would take and what the general process is, and it was actually very easy, only involving the following steps:
Creating a username and password

Providing your phone number

Entering a verification code sent to your phone number

Entering your name and date of birth

Verify your identity through your bank account, BPAY or social media account.

Entering bank account details if not done already
Overall there was little to no effort involved in signing up, which is one of the major selling points for both Zip and Afterpay – they're designed for you to be able to sign-up at the counter as you're about to pay, although Zip takes slightly longer.
Here's how long it took me to sign-up for Zip. Afterpay, in comparison, took just one minute and 11 seconds: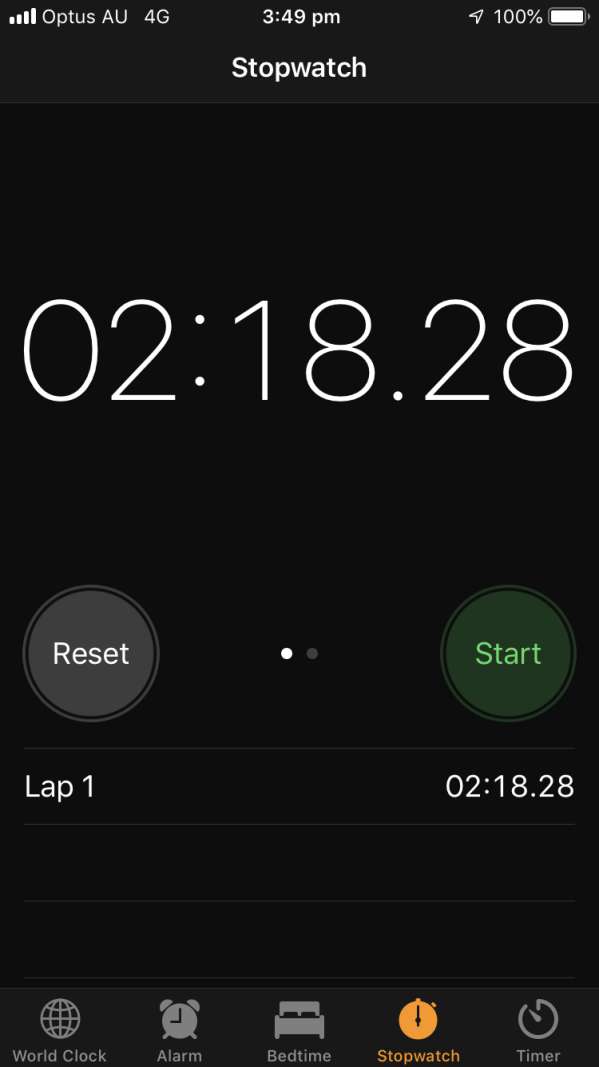 This is a very short amount of time (although I was hurrying to do it as fast as possible).
Are there any positives to using Zip?
BNPL platforms like Zip aren't all bad, and there are real reasons why they could be beneficial to you.
The main benefit is the ease of application, as the fact that it can take as little as 1-2 minutes to apply makes them much easier to sign-up for than credit cards or even debit cards. Combined with the fact that you can start using them instantly, and they can be a much more appealing option for time-poor people than bank cards.
Also despite the merchant fees, it's often cheaper to buy with Zip or Afterpay online since they sometimes have special deals and provide discounts compared to credit or debit cards. The late fees too are often far smaller than the interest costs you'd end up paying on a credit card, which can often exceed 20%.
Zip vs credit cards: Which is better?
According to Afterpay, just 41% of millennials now own a credit card versus two-thirds of older generations: Around 14 years ago, 58% of young people owned a credit card. Young people now tend to see credit products as being too risky and too costly, and according to the RBA, the overall number of credit card accounts fell by more than 7% in 2020 alone across all age groups.
So why are services like Zip becoming more popular than credit cards? There might be a few reasons:
Zip is easier to apply for: fewer credit checks and applications take minutes, compared to credit cards which take much longer, require more documentation and take days to send you the actual card.

The penalties of missing repayments are smaller: $5 fees pale in comparison to interest rates as high as 20% or more in interest, which can lead to debt building up very quickly!

The staggered repayment plan can help with budgeting: this is unlike credit cards, which charge interest on any outstanding debt remaining on the card by the end of the interest-free period. According to Afterpay, 57% of millennials use BNPL because they say it helps them better manage their finances

Easier choice: there are dozens and dozens of credit cards on the market, but Zip works essentially the same way for everyone.

Zip has smaller credit limits: this can also be a bad thing, but a lower credit limit with either Zip Money or Zip Pay means you can't easily accrue thousands and thousands of dollars of debt.
Savings.com.au's two cents
All things considered, BNPL services like Zip might not be as bad as they're cracked up to be. Yes, they can encourage reckless spending, acquire late fees you wouldn't get with spending outright and can generally get you into trouble, but these issues are only a problem if you don't use them properly. If you use Zip for spending you'd do anyway, then it could be very useful for spreading your expenses over several weeks/months.
If you do decide to use these Zip or any other BNPL platform, just make sure you don't spend more than you normally would and always pay off all balances you accrue. Given the majority of buy now, pay later users are the younger generations, it's increasingly likely these platforms will only continue to grow.
---
Photo by Justin Lim on Unsplash