Australian small businesses are experiencing below average growth, aren't investing as much in technology and innovation and are owned by the oldest demographic, according to Certified Practicing Accountant (CPA) Australia's new report.
Australia ranked ninth out of 11 for small business owners under 40, and had the highest percentage of owners aged over 50.
The results prompted CPA to call for a Federal Government inquiry into the barriers stopping young people from owning small businesses, saying it was a concerning trend.
Gavan Ord, CPA Australia Senior Manager Business and Investment Policy, suggested this issue is central to Australia's overall poor performance compared to Asian and other South Pacific counterparts.
"Australia has been ranked among the worst in Asia-Pacific for attracting young people into small business ownership since we started our survey in 2009," Mr Ord said.
"The survey results show that young business owners and founders are a necessary ingredient for Australia's economic future, our digital capabilities and future innovations."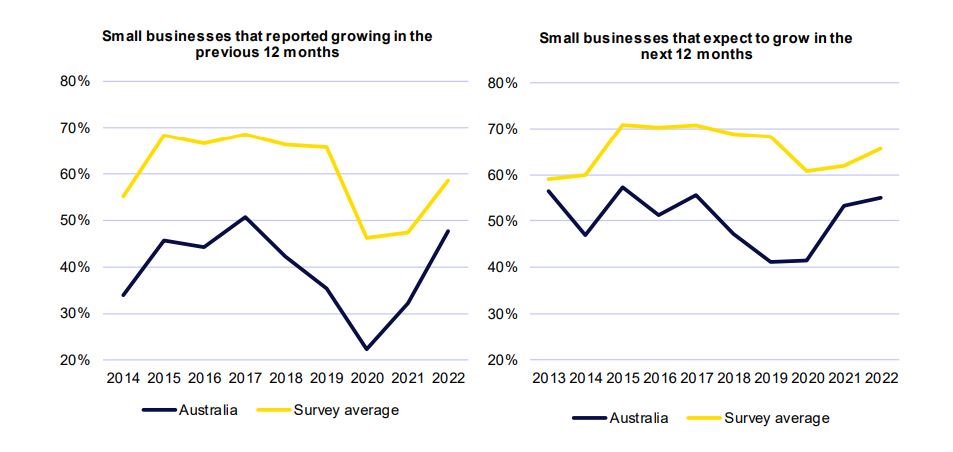 Staggering cost to start a new business
Shopify research conducted in 2022 suggests the average expenses for the first year of a new small business is $40,000.
Even budding start ups that intend to have zero employees can expect the first year to cost $18,000.
While there are several state initiatives that give grants to help small businesses get off the ground, Shopify found personal savings were the most common source of funding for small business owners (66% of respondents).
Nearly half of all Australians (46%) have reported elevated distress from overall cost of living pressures according to the Suicide Prevention Australia Community Tracker.
Rental vacancies are at historic lows, driving up rates, while over 1.3 million home owners have been pushed into mortgage stress by ten consecutive increases to the cash rate.
For young people, who might also have growing HECS/HELP debts saving the money for the deposit for a property frequently takes several years, so entrepreneurial dreams might take a backseat.
See Also: Young tradies prioritising home ownership over starting a business
A drag on the economy
Mr Ord pointed out that lack of business investment is ultimately a drag on the economy.
According to the Australian Banking Association (ABA), 98% of the 2.6 million registered businesses in Australia are SMEs (small to medium enterprises).
The ABA has called them the 'lifeblood' of the Australian economy.
The growth of Australia SME numbers was below expectation for 2022, and lagged behind the likes of China, Indonesia and New Zealand.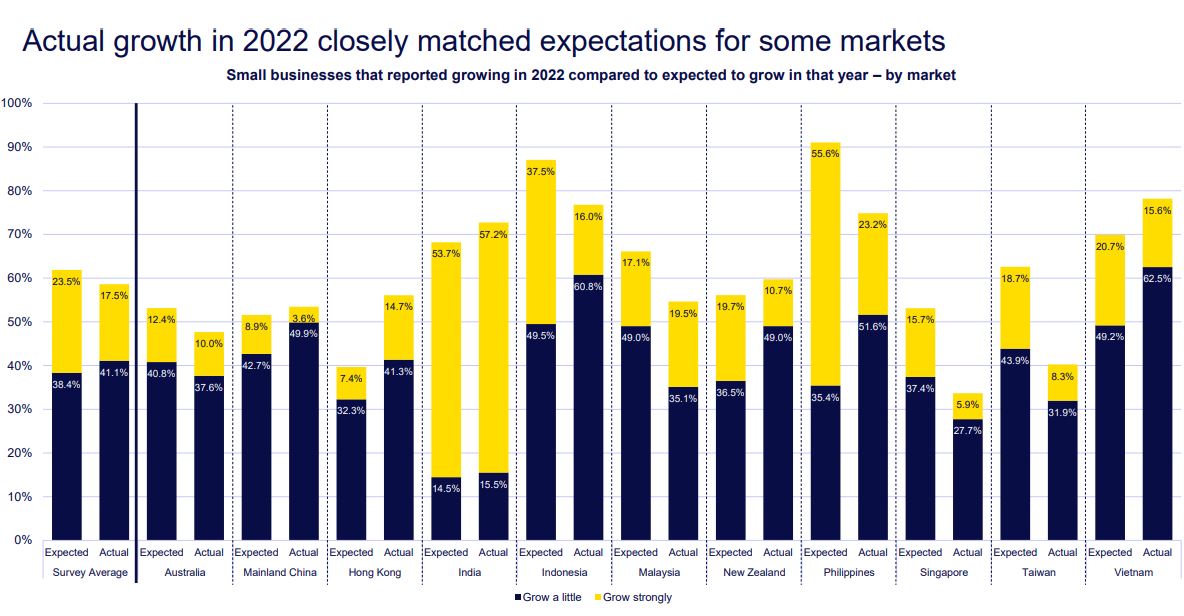 CPA revealed that young respondents were significantly more likely to own or work for growing small businesses.
It listed several characteristics associated with high growth small businesses, many of which would stereotypically be more prevalent for businesses owned or staffed by younger people.
These included receiving sales through new payment technology (PayPal, BNPL), using social media to learn more about their customers, and making online sales.
Technology was critical to high growth businesses, with 86.1% of those that grew strongly having invested in profit increasing technology in 2022.
Mr Ord said that the importance of the innovation young people bring to the Australian economy couldn't be underestimated.
"A lack of innovation is a drag on economic growth and productivity that we will feel for years to come," Mr Ord said.
"Encouraging new talent to launch small businesses can boost long-term innovation.
"The government needs to ensure running a small business is an attractive option for young people who can bring their digital skills to the sector."
---
Advertisement
Need somewhere to store cash and earn interest? The table below features savings accounts with some of the highest interest rates on the market.
Provider

---

0

1000

0

$product[$field["value"]]

$product[$field["value"]]

$product[$field["value"]]

More details

FEATURED

Savings Maximiser (<$100k)

Deposit at least $1,000 + each month from an external source
Make 5 or more eligible transactions
Grow your savings balance each month

Savings Maximiser (<$100k)

Deposit at least $1,000 + each month from an external source
Make 5 or more eligible transactions
Grow your savings balance each month

0

200

0

$product[$field["value"]]

$product[$field["value"]]

$product[$field["value"]]

More details

No monthly fees

Save Account

Download the App to open your account
Get better visibility of your spending within App!
Deposit $200 per month to activate bonus interest

Save Account

Download the App to open your account
Get better visibility of your spending within App!
Deposit $200 per month to activate bonus interest

0

1000

0

$product[$field["value"]]

$product[$field["value"]]

$product[$field["value"]]

More details
Important Information and Comparison Rate Warning
Picture by Tim Mossholder on Pexels