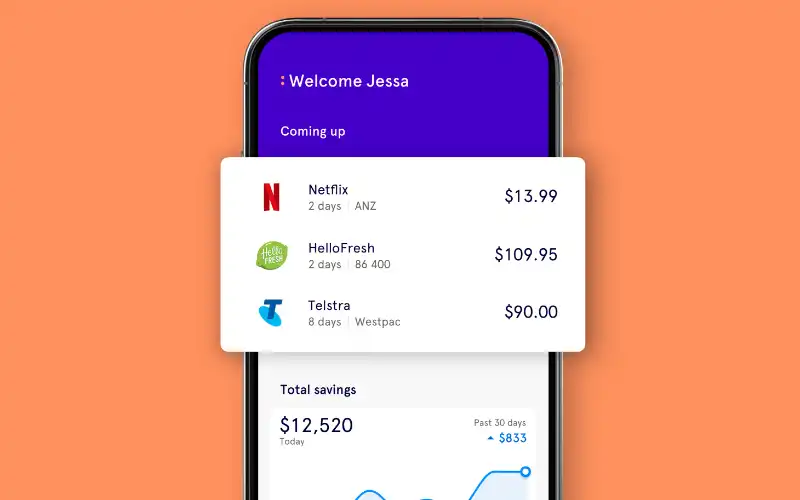 Image source: 86 400
Neobank 86 400 has released a new feature, allowing customers to create multiple accounts without sacrificing their interest earnings.
86 400 customers can now hold up to three different 'Save' accounts that can earn the maximum interest rate of 2.25% p.a., which is made up of a 0.40% p.a. base rate and a bonus rate of 1.85% p.a.
With the 1.85% p.a. bonus rate restricted to balances up to $100,000 per account, the change means 86 400 customers could earn 2.25% p.a. on amounts up to $300,000 spread across the three accounts ($100,000 each).
This high balance limit compares favourably with the bonus rate balance restrictions of other high-interest savings accounts on the market:
Xinja Stash Account: Maximum rate of 2.25% p.a. on balances up to $245,000
Up Saver Account: M

aximum rate of 2.25% p.a. on combined balances up to

$50,000
BOQ Fast Track Saver: Maximum rate of 2.15% p.a. on balances up to $250,000
UBank USaver with Ultra: Maximum rate of 2.10% p.a. on balances up to $200,000
Rates and info correct at the time of writing.
The table below displays some of the highest-interest savings accounts on the market.
Research from 86 400 shows Australians are missing out on around $240 each year in interest on savings balances with the big four, which have base rates as low as 0.05%.
Almost half of big four customers meanwhile are being charged an average of $87 in account keeping fees, overdrawn fees and dishonour fees.
This, alongside confusing introductory rates and conditions mean $3.2 billion in potential interest and $300 million in fees is lost each year.
86 400 CEO Robert Bell said Aussies are getting a raw deal from the Big Four.
"Rather than acting in the interest of customers, the Big Four continue to slug their customers with as many fees as possible and pay them low interest on their savings," Mr Bell said.
86 400's research also revealed that 90% of savings balances with the neobank are earning the bonus rate - achieved by depositing $1,000 per month in either account.
"We've always said that competition in this space is great news for Australia," Mr Bell said.
"Our new savings product gives Australians the opportunity to get more from their money with market-leading interest rates, and flexibility on how they arrange their savings.
"Plus we'll actively help them to earn the bonus interest rate each month. This goes well beyond what the Big Four are doing."
"Barefoot" method made easier
Allowing savers to create up to three different savings accounts means 86 400 customers can categorise their savings, a method that's often referred to as the "Barefoot" or "Bucket" strategy.
Popularised by the Barefoot Investor Scott Pape's book in 2017, the bucket method involves setting up multiple different sub-accounts for different purposes, labelled:
Blow (for expenses and splurge money)
Grow (for long-term wealth)
Mojo (for safety money)
Fire-extinguisher (for emergencies)
A key flaw in this method however is that some bank accounts - such as ING's 'Savings Maximiser' made popular by Mr Pape - restrict the bonus interest rate to a maximum of one account held in the customer's name.
This means balances in the other accounts could be earning as little as 0.05% p.a., or even lower at 0.01% p.a.
Up bank also allows customers to earn up to 2.25% p.a. across multiple savings accounts, although the bonus rate is restricted to combined balances up to $50,000.
As Up founder Dominic Pym told Savings.com.au last year, it doesn't make sense for their bank to limit incentives to a single savings account.
"Up advocates that the total value of your savings should be eligible for bonus interest, and this should not be limited to just one account," he said.
---
Latest Articles