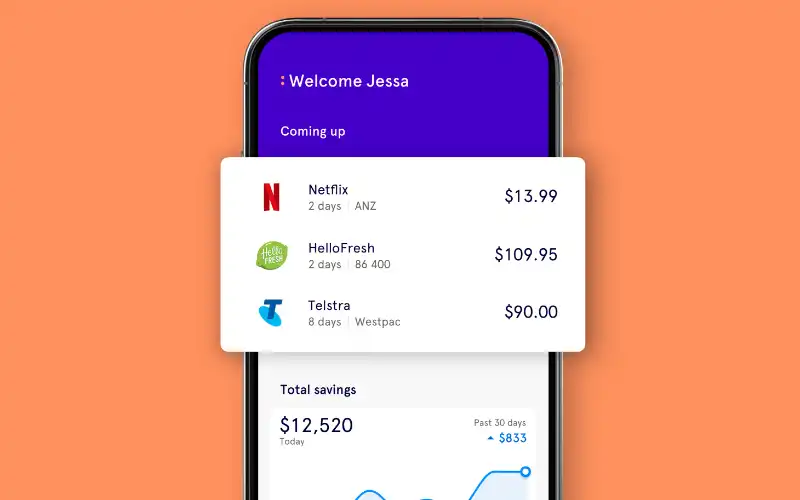 Image source: 86 400
Neobank 86 400 has made a significant change to its savings account, cutting in half the maximum deposit limit.
Effective Sunday 1 November 2020, the maximum balance on 86 400's Save account will be reduced from $100,000 per account to $50,000, to a maximum of $150,000 (down from $300,000)
This means that if a customer opened the maximum of three Save accounts, the bonus interest can only be earned on up to $50,000.
Any amounts over this limit will earn the base rate of 0.15% p.a, while the maximum interest rate remains unchanged at 1.60% p.a (bonus rate of 1.45% p.a).
Need somewhere to store cash and earn interest? The table below features savings accounts with some of the highest interest rates on the market.
The criteria to earn this bonus rate remains unchanged, as customers are still simply required to deposit $1,000 or more each month to earn the maximum rate.
"Our Save account has been very popular in the 12 months since we launched, and we're proud to offer some of the best saving and home loan rates in the market," 86 400 said in a statement to customers.
"By making this change, we can continue to help every Australian, whether they have been saving for some time or are just starting out and looking to establish savings behaviours for the first time."
This change by 86 400 means its maximum deposit limit is the joint-lowest among the available neobanks:
While 86 400's maximum deposit limit is on the low end of the market, the interest rate on that $50,000 however is one of the highest available on non-introductory accounts.
Up and 86 400 both offer maximum interest rates of 1.60% p.a, which are only below the likes of ING and MyState Bank which offer rates of 1.65% p.a
Xinja technically also has a higher rate at 1.65% p.a, but this rate is not available to new customers at the moment.
Xinja and Up both last changed interest rates in July. Volt cut the total interest rate on its savings account by 20 basis points from 1.65% p.a. to 1.45% p.a on Wednesday.
86 400 also launches interest rate comparison
86 400 last week celebrated its first birthday as a certified bank, having reached milestones of:
Over 255,000 accounts opened;
Over $360 million in deposits;
Over 650,000 transactions and balance updates on the app each day; and
Over 40,000 Coming up bills being predicted daily through the app
This week, the neobank launched its first product using open banking: the real-time savings interest rate comparison.
This product will, according to 86 400, enable Australians to easily compare interest rates in a simple, trusted and visual way.
"Due to dynamic market conditions, it's not always easy for consumers to compare the interest rates on different saving accounts. We believe this is the first example of Open Banking product data being used to provide Australian consumers with greater transparency and choice," 86 400 CEO Robert Bell said.
"We're removing the effort of comparing different options by showing how the savings rates of each of the majors compare with 86 400.
"This is just one way that we are helping Australians take control of their money, and means they can easily find the savings account that best suits their needs."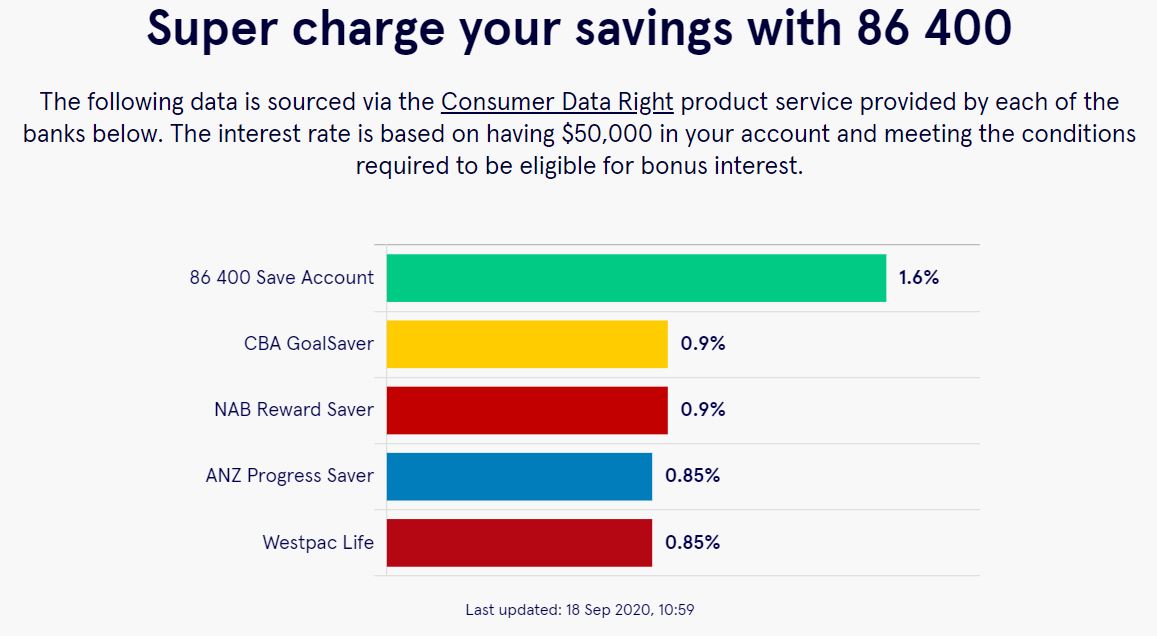 Source: 86 400.
---
Latest Articles