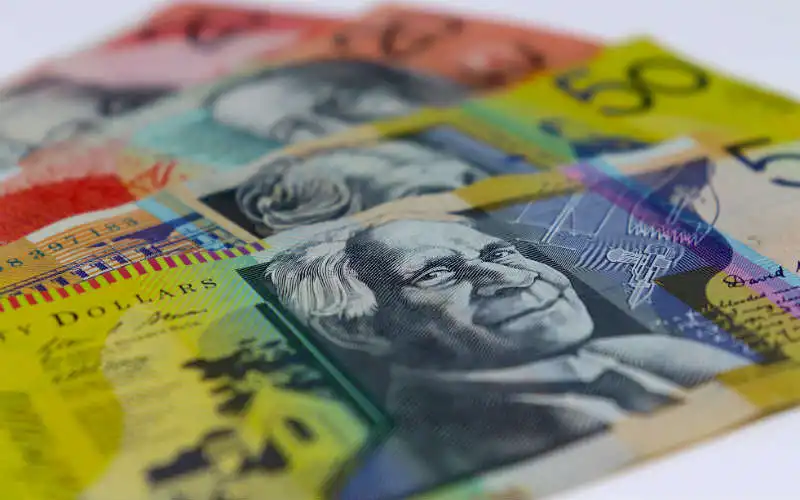 Interest rates on some of Australia's market-leading savings accounts have been slashed in wake of last week's the cash rate cut.
The financial news cycle in March was at first dominated by the magnitude of lenders passing on rate cuts to home loans, while more recently, news of the iron grip of the coronavirus and its effect on global markets has been inescapable.
Meanwhile, a number of banks have been cutting interest rates on savings accounts, a normal thing to do in a rate cut month, but you'd be forgiven for not hearing about this.
Some very high-profile banks have taken the axe to their savings account interest rates in the last week or so, including the likes of:
86 400
Volt
ME Bank
BOQ
Commonwealth Bank (CBA)
UBank
The table below displays a snapshot of savings accounts with some of the highest non-introductory interest rates on the market.
86 400 savings account rate cut
Neobank 86 400 laid claim to one of the market's leading non-introductory interest rates, but today sent an email to customers telling them their rate had been reduced by 25 basis points.
This cut is in line with the reduction it made to its home loan interest rates.
86 400's base rate of 0.40% p.a. remains unchanged, but the bonus interest rate has been dropped from 1.85% p.a. to 1.60% p.a.
The conditions to meet this bonus rate - simply depositing $1,000 per month into either account - also remain unchanged.
86 400's statement to customers remarked on "uncharted territory" for interest rates in Australia.
"We know savers don't like interest rate cuts. Our savings rate remains highly competitive and one of the best in market, outpacing the Big Four banks."
"From the start we've been committed to giving you the best possible rates we can while remaining responsible, open and building the bank you deserve."
Xinja's lack of a rate cut
86 400's response contrasts with what rival neobank Xinja did in response to last week's cash rate cut.
After taking in deposits of over $350 million in just over a month, Xinja announced it was stopping new customers from signing up for its savings account in order to sustain its market leading interest rate for existing customers.
"We won't drop the rate on Stash accounts now, just because the RBA has dropped the cash rate and demand is much higher than expected,"
"When faced with higher than expected deposit flows, and an RBA rate cut, most banks would just drop deposit interest rates, hurting existing customers while chasing new ones," Xinja chief executive and founder Eric Wilson said last week.
"That's not what Xinja is about. We are holding our rate steady, at 2.25%, but hitting the pause button on customers opening Stash accounts."
Savings.com.au has also contacted rival bank Up for comment on whether it will be dropping its interest rate this month.
Volt interest rate cut
Volt, which still hasn't officially launched after months of being in a beta-phase, is also dropping interest rates by 25 basis points.
The Volt Save account's maximum interest rate will be reduced to 1.90% p.a. from 2.15% p.a - there is no base or bonus rate with Volt, so that reduction applies to every customer who's currently been given access.
"As with any competitive variable rate, change is inevitable, but we remain committed to helping our customers save, in a sustainable way," Volt said in a statement to customers.
ME savings account rate cut
ME Bank cut the interest rate on its Online Savings Account product by 25 basis points on Tuesday, taking its new maximum rate to 1.80% p.a.
The base interest rate was cut by the full 25 to 0.10% p.a., while the bonus rate remains unchanged at 1.70% p.a.
Customers still need to make four contactless transactions per month to earn the bonus rate, unless they want to be stuck with just 0.10% p.a.
Savings.com.au has also contacted ME for comment but has not yet received one.
BOQ savings account rate cut
BOQ has also cut rates on its savings account products, this time by 15 basis points instead of the full 25.
The BOQ Fast Track Starter now has a maximum interest rate of 3.00% p.a, which is comfortably be one of the highest rates available, however it's only available to customers aged under 25 with balances under $10,000.
The standard BOQ savings account - the Fast Track Saver - now has a maximum interest rate of 2.00% p.a. (down from 2.15%), with the base rate cut to 0.20% p.a.
BOQ customers are still required to deposit $1,000 per month into the account to earn this maximum rate, and as of February 1 2020, they must also make five eligible transactions from a linked account.
A BOQ spokesperson told Savings.com.au:
"When making decisions about interest rates BOQ carefully considers a wide range of factors, including the needs of our customers and shareholders in the context of current economic trends."
"The decision to reduce savings account interest rates by 15 basis points allows BOQ to continue to offer competitive options for depositors, while balancing the need to provide repayment relief for our lending customers."
CBA and UBank savings account rate cuts
Other savings account rate cuts to occur so far in March include cuts from Commonwealth Bank and UBank (click on the links for the full stories on these cuts).
Commonwealth Bank cut its savings account rates by 25 basis points, with its GoalSaver account now claiming a total interest rate of 0.65% p.a.
Commbank also copped some flack lately for reducing interest rates on its YouthSaver account by 30 basis points - 5 basis points more than the cash rate cut.
NAB-owned UBank meanwhile passed on the full 25 point cut to savers as well, taking the maximum interest rate on its USaver with Ultra account to 1.85% p.a. from 2.10% p.a.
NAB is yet to announce its own savings account rate changes.
See the table below for a comparison of the big four banks' non-introductory savings account products.
---
Latest Articles