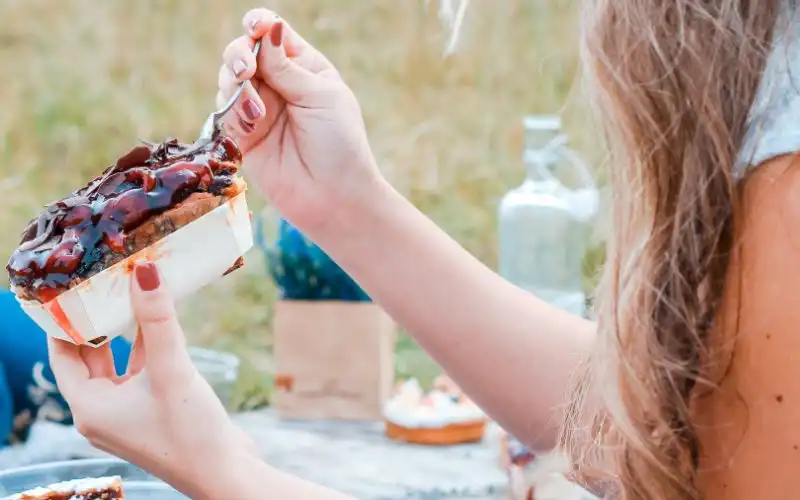 Photo by Toa Heftiba on Unsplash
Commonwealth Bank has partnered with food delivery service Menulog to offer up to $15 cashback for certain customers.
Eligible customers can receive up to $15 cashback when they spend $30 or more on the Menulog app, using their CommBank credit or debit Mastercard.
Customers can activate the offer in the Commbank app via the Rewards feature, and it is available until 14 June 2020.
CommBank executive general manager of everyday banking Kate Crous said the offer comes off the back of the bank's research into consumer spending habits during COVID-19.
"As Aussies continue to stay home during this period a big part of their daily life is around meal time, and accessing food safely and easily by ordering online," she said.
CommBank found in the four weeks up to 9 May, customers increased the number of online takeaway and food delivery purchases by 52% over the same time last year.
Online grocery shopping spend increased 37%, while purchases at liquor shops increased 72%.
Menulog marketing director Simon Cheng said the offer will help customers discover new local eateries and support local businesses.
"We know that during this time, restaurants, cafes and businesses are having to adapt their operations in line with changing government guidelines, while customers are choosing to spend more time at home to keep safe," he said.
Menulog has more than 19,000 restaurant partners, 90 cuisines and delivers to 87% of the 'addressable' population.
Eligible CommBank customers are those that have a CommBank credit or debit card, who are at least 21 years old, not in hardship and not in default with any CommBank accounts.
Need somewhere to store cash and earn interest? The table below features introductory savings accounts with some of the highest interest rates on the market.
How much are food service delivery commissions?
During COVID-19 there has been a strong push to support local businesses and eateries that are still operating.
An easy way to do this is through food delivery service apps, but what you might not know is the cut each service takes out of the bill, on top of the delivery fee.
Many delivery services have since taken to reducing their commission during the crisis.
Two weeks ago, UberEats temporarily dropped its commission from 35% to 30%.
At the same time, Deliveroo dropped its commission to a flat 5% on some orders, while Menulog reportedly charges around 10-15%.
---
Latest Articles