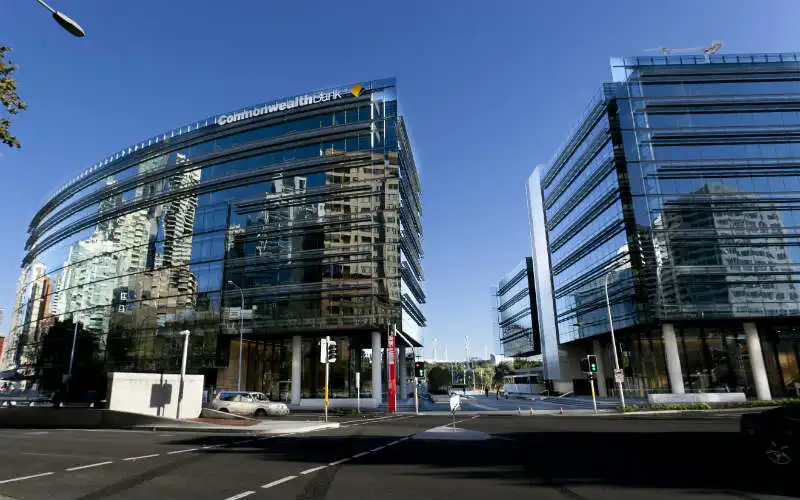 Source: CBA
Commonwealth Bank (CBA) has today launched 'CommBank Rewards', which will see eligible customers receive cash-back when they spend using their CBA credit or debit Mastercard with selected brands.
Customers will be sent personalised rewards in the CommBank app, which they can then choose and activate, and will receive their cash back 5 -14 business days after the purchase has been made.
Users will be able to track how much they've saved over 12 months using the program and can check a full list of participating stores via the CBA app.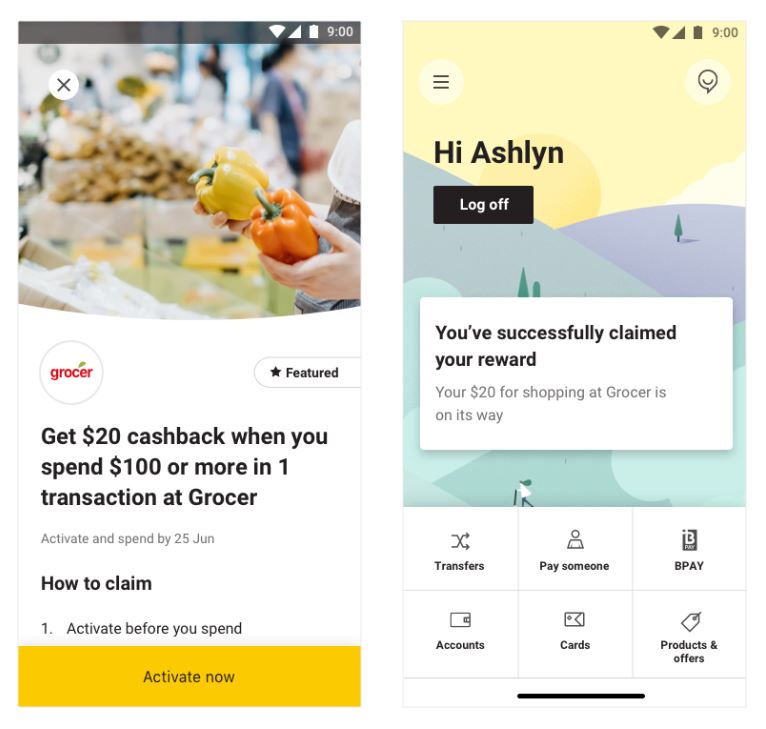 Photo: CommBank Rewards. Source: CBA
Brands available on CommBank Rewards
Merchants you can shop at on the program include:
Coles
Caltex
Myer
JB Hi-Fi
Menulog
New Balance
Oakley
Swarovski
Super Cheap Auto
City Beach
QT Hotels and Resorts
Rydges Hotels and Resorts
Mr Rosses
BEST/Restaurants Gift Card
FAN +
Star Car Wash
Adrenaline
Tradelink
Endota
Executive General Manager of Everyday Banking Kate Crous said CBA was excited to launch the rewards program for customers ahead of Christmas.
"Accessed through our number one banking app, and leveraging the Customer Engagement Engine (CEE) – combining advanced analytics, AI and machine learning – CommBank Rewards is designed to give customers relevant and personalised offers for what they regularly spend their money on," Ms Crous said.
"It also has a simple redemption process – it's as easy as activate, spend money and receive cash-back.
"The majority of Australians subscribe to some kind of loyalty program, which shows consumers are on the lookout for deals year-round.
"With the launch of the CommBank Rewards, it's a way to say thank you to our customers by giving them something tangible back for banking with the Commonwealth Bank in a way that benefits them financially."
The table below displays some of the highest non-introductory savings account interest rates on the market.
CBA lifts the lid on shopping habits
CBA surveyed over 1,000 Australians to provide insight into shopping habits, and found we're a nation on the hunt for a bargain.
More than nine in 10 (94%) of Aussies surveyed used shopping hacks to reduce spending, with everyday expenses like groceries (65%), fuel (55%) and takeaway food (29%) the top priorities for trying to save money.
With 17 million Australians (89%) already belonging to a loyalty program, nearly one third (31%) were deterred by restrictions on where and when they can use their points.
The research also uncovered the different shopper personas that make up the modern Australian consumer:
The Savvy Shopper:

More than half (60%) of Australians surveyed call themselves Savvy Shoppers, making the most of discounts, sales, online deals or marketplaces. They are the most likely to research online before going to the shops (45%) and use shopper dockets to receive discounts on petrol and other items (31%).
The Experience Shopper:

Instead of purchasing goods, Experience Shoppers are more likely to enjoy shopping for a place to eat (49%) and travel and holidays (44%). Price is a major incentive for this group, and if given a choice between an environmentally-friendly product and a similar item at a discounted price they would choose the discounted item (37%).
The Sustainable Shopper:

One in 10 respondents (12%) identify as a Sustainable Shopper –conscious of the environmental and ethical practices of the brands they purchase from. A third of Sustainable shoppers (32%) try to reduce the cost of spending by buying second hand.
The Serial Shopper:

Serial Shoppers form the smallest group of Aussies surveyed (6%), who admit they enjoy the experience of shopping.

As seasoned shoppers, Serial Shoppers are also keen to reduce the cost of spending by using phone apps to get the best price (27%).
Ms Crous said the survey findings reveal that a fair price point continues to be a major factor among Australian consumers.
""We may have our unique preferences on how and where to spend, however no matter the shopping habits, all Australians want their money to go the distance.
"This is especially true of the everyday spending that can usually hit consumers the hardest."
---
Latest Articles