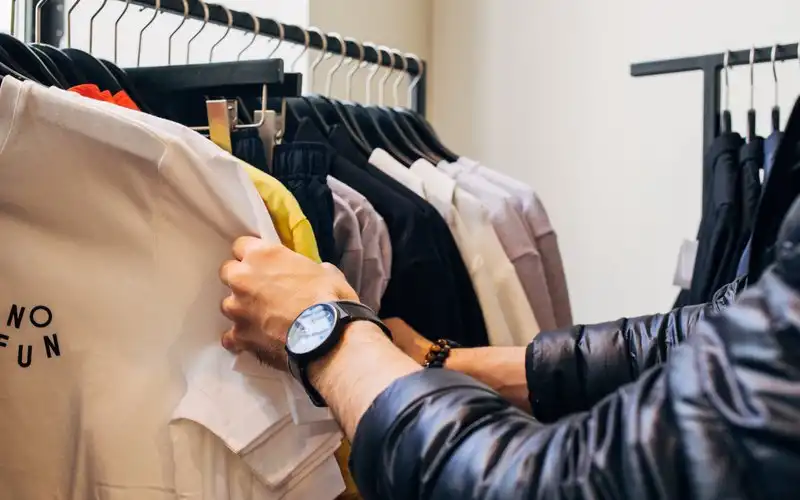 Photo by Charles Deluvio on Unsplash
New data has revealed consumer spending is looking more like the pre-COVID economy.
Although the figures from illion and Alphabeta are encouraging, the increased weekend spending has mainly come from those receiving JobKeeper and other stimulus payments.
New South Wales has seen the biggest bounce back, with weekend spending rates increasing significantly, followed closely by Queensland and South Australia.
Cafes are almost back to pre-COVID levels, while spending on restaurants is 20% more than pre-COVID levels, driven mainly by the increasing demand for food delivery.
Need somewhere to store cash and earn interest? The table below features introductory savings accounts with some of the highest interest rates on the market.
illion CEO Simon Bligh said spending over the weekend of 13-14 June revealed Sydneysiders were ready to enjoy their nightlife again.
"While it's not quite Saturday night fever, we are stayin' alive and seeing weekend spend returning to normal, especially in those states that have opened up a bit more," Mr Bligh said.

"Interestingly, it is the men who were the first to emerge from hibernation, spending more on personal care items such as haircuts.
"But women are now leading the personal care charge, which is fantastic news for hairdressers and beauty salons which have recently reopened."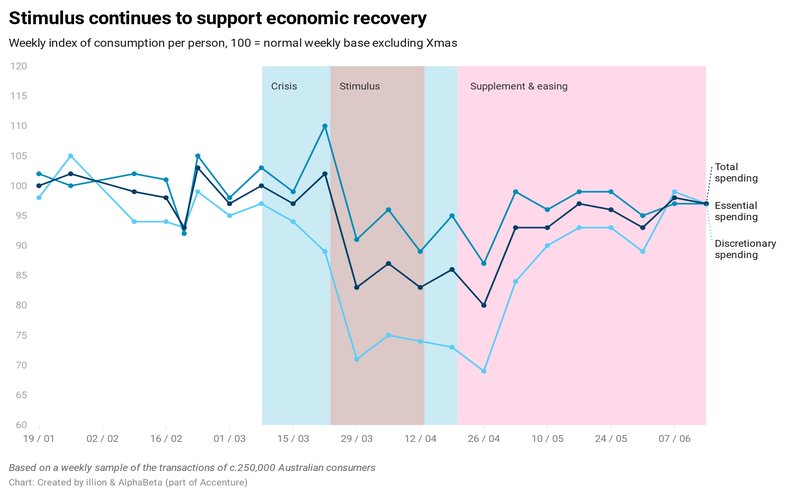 Source: illion, Alphabeta.
AlphaBeta Director Dr Andrew Charlton said despite the positive results, it was worrying that the weekend's biggest spenders were stimulus recipients.
"This is the most encouraging set of consumer data we've had, showing the economy is bouncing back," Dr Charlton said.
"But the red flag is how much of the economy is still being supported by consumers who received the stimulus and supplement.

"It shows that these stimulus measures are still needed, and once they end in September – in less than 100 days - we could be facing a dramatically different type of economy.

"It's clear we are living in a parallel economy – one which is heavily propped up by Government stimulus."
Dr Charlton said a hard end to JobKeeper and JobSeeker in September would have disastrous results for the economy.
"It is going to be absolutely critical that stimulus measures are tapered and not abruptly ceased, to ensure a smooth transition to what the post-September economy will be," he said.
In further worrying data, alcohol and tobacco and online gambling continued to see an increase from pre-COVID levels.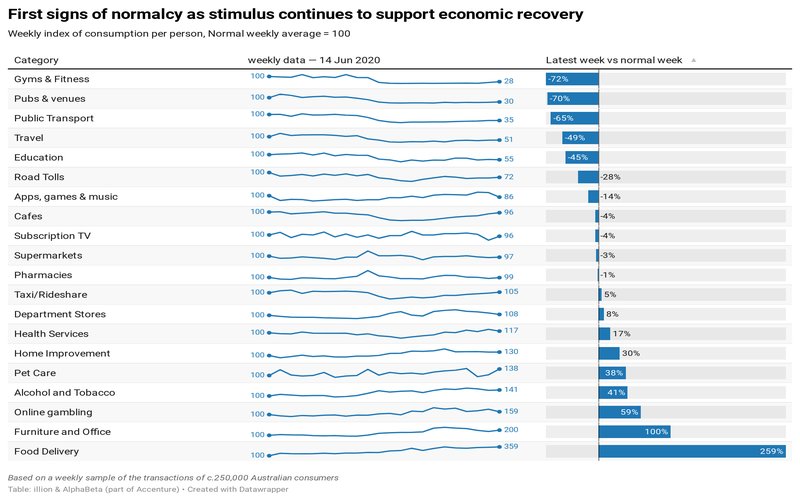 Source: illion, Alphabeta.
Unsurprisingly, sectors still subject to government-enforced closures, such as gyms, pubs and venues, as well as travel, saw drastic levels of decreased spending.
Preliminary figures from the Australian Bureau of Statistics released last week showed retail sales surged 16.3% in May, the biggest monthly rise ever published in 38 years of data.
---
Latest Articles