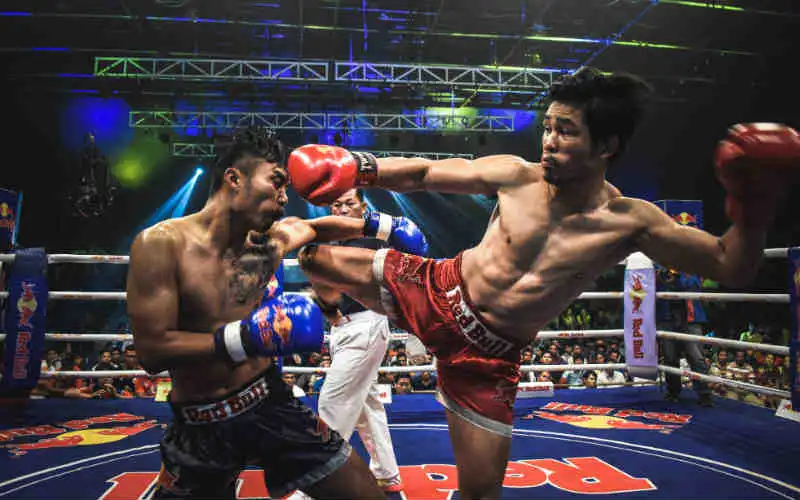 Photo by Pablo Rebolledo on Unsplash
The economy is set for the biggest crash since the Great Depression, according to a new forecast.
As Treasurer Josh Frydenberg prepares to deliver an update on the state of the economy tomorrow in lieu of what would have been the full 2020-21 Budget, a huge budget deficit of $143 billion has been predicted for the 2019/20 financial year.
In his respected Budget Monitor released today, Deloitte Access Economics economist Chris Richardson is forecasting the federal deficit to blow out to $143 billion this financial year, dwarfing the $5 billion surplus the government had forecast in December.
For the financial year 2020/21 the deficit will remain at a large $132 billion, $52 billion in 2021-22 and $33 billion in 2022-23.
The report predicts the economy will be suffering from a "hangover from the traumas of the moment" for many years to come.
"With apologies to Paul Keating, this one is the recession we actually had to have," Mr Richardson said in his report.
National income is predicted to fall $35 billion below official projections this financial year in December's mid-year budget update, and by a "jaw dropping" shortfall of just under $200 billion in 2020-21.
Need somewhere to store cash and earn interest? The table below features introductory savings accounts with some of the highest interest rates on the market.
Lender

---

4

0

0

0

$product[$field["value"]]

$product[$field["value"]]

$product[$field["value"]]

More details

FEATURED

Online Saver (Amounts < $499999)

0

200

0

$product[$field["value"]]

$product[$field["value"]]

$product[$field["value"]]

More details

PremiumSaver (Amounts < $250k)

3

0

0

0

$product[$field["value"]]

$product[$field["value"]]

$product[$field["value"]]

More details

0

10

0

$product[$field["value"]]

$product[$field["value"]]

$product[$field["value"]]

More details

4

0

0

1

$product[$field["value"]]

$product[$field["value"]]

$product[$field["value"]]

More details

WebSavings Account (New Customer) ($2,000+)
Rates based on a savings balance of $10,000. Sorted by total interest rate. Refer to providers' websites for bonus rate conditions. Note that the base rate will apply once the introductory term has passed. Rates correct as of June 28, 2022. View disclaimer.
The report also forecasts the unemployment rate will not get back down to 5% until late 2024.
Mr Richardson says recovery will be slow for three key reasons:
"Families and businesses have had body blows to their confidence, their income, and their wealth. So they'll be more cautious about taking risks."
"The Reserve Bank is already pedal to the metal, meaning this is the first recession-and-recovery that you've lived through in which the RBA is essentially already out of ammo."
"Australia will be outperforming the global economy. But that global weakness may undercut the prices we receive for our resource exports – as is already notably true for gas."
"That says Australia's recovery will be strikingly dependent on the extent to which our governments – federal and state – switch their policies away from the virus sprint and towards the recovery marathon," Mr Richardson said.
"The key problem Australia will face on the other side of this crisis will be unemployment. That's the curve we now need to flatten. Although joblessness will go down fast as Australia reopens, we're years away from returning unemployment to the 5% rate it was at when this crisis hit.
"Even more challenging, governments will have to drive unemployment down without any help from the RBA, as the Reserve is already tapped out. That's never happened in your lifetime, so you're not used to thinking about it. But you need to, because it changes key calculations."
Mr Richardson said this means the budget's fight against the virus has to become a fight against unemployment.
"That may, for example, mean we need scaled down wage subsidies for a time in the hardest hit small businesses. And we need other job generators, such as infrastructure."
But he warns rapid budget repair would be "misguided".
"The budgetary damage isn't structural, but the damage to our economy and our jobs would be if we start raising taxes and cutting spending," Mr Richardson said.
"Nor have we just messed up the lives of our younger generations with all this extra spending. We had to do it, and the job prospects of the young always suffer most in recessions – so they'll be big beneficiaries of the spend."
Mr Richardson said with interest rates so low, the government's extra spending on coronavirus support measures such as JobKeeper will only cost the average taxpayer around $3 a week.
---
Latest Articles