The equity gap between the young and old narrowed in 2020, breaking a seven year streak of growing inequality.
The Australian Actuaries Intergenerational Equity Index for 2020 found although young people closed the gap on their wealthy elders, this was likely to be temporary as government support was withdrawn.
The index tracks six domains to track how each generation changes over time, which are economic, housing, social, health and disability, education, and the environment.
The economic domain showed the relative wealth and well-being of those aged 25 to 34 was lower than at any other time in the past twenty years.
Those aged 65 to 74 saw a drop in values, while those aged 45 to 54 and 25 to 34 saw an increase.
Actuary and co-author of the Index Hugh Miller said 2020 was a year like no other, but young people had managed to financially make ground on older generations.
"The Index shows, perhaps surprisingly, younger people doing slightly better than they have previously, closing what had been a record gap between generations," Dr Miller said.
"But the change is likely to be temporary. It reflects, among other things, government support directed towards young people through JobKeeper and JobSeeker payments, which ended in March this year."
The Index tracked equity over the past 20 years and found a marked widening of the generational wealth gap from 2012, with the latest release still close to record inequality.
Some of the narrowing of the gap reflected worse outcomes for the oldest age cohort, due to rising rates of homelessness for this group.
---
The table below features savings accounts with some of the highest interest rates on the market.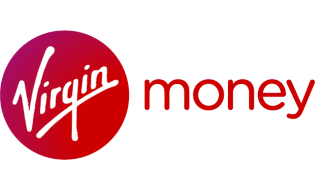 Advertisement
Boost Saver - Savings Account
Highest
variable rate
1.50%†
Base
variable rate p.a.
0.10%
BOOST YOUR SAVINGS with up to 1.5% for the first 3 months
Product Features
Red Hot Intro Rate of up to 1.5% for the first 3 months
Enjoy up to 1.2% thereafter
Bundled with the Virgin Money Go transaction account
Budget measures to widen inequality
Dr Miller said some of the spending in the Federal Budget was likely to continue the trend towards a widening gap between the older and younger generations.
"The growing net debt position will reduce future fiscal flexibility. The significant increase ($18 billion over 5 years) in aged care spending is welcome but will continue the trend of a greater share of government spending being allocated to older Australians."
However, he noted there were a significant number of measures which would improve wealth and well-being for the younger cohorts.
"Continued spending on skills training and wage subsidies target long-term youth unemployment, a key concern following any recession," Dr Miller said.
"The significant sums directed towards suicide prevention, if effective, will likely see a greater impact for younger and middle-aged people amongst whom suicide is the leading cause of death.
"And increased childcare subsidies for those with multiple children will potentially boost participation and incomes for younger Australians."
The Index found the pandemic disproportionately affected employment for young people but this was offset by temporary government support.
Poverty rates fell, most so in the younger cohort, with the number of overall people in poverty estimated to have dropped 13% during the pandemic compared to a 90% increase had there been no government support.
Homelessness rates in young people fell, as low interest rates and fears of a house price crash saw young people rush to buy homes.
"There is evidence that many first homebuyers entered the market, pausing the long-term trend of falling rates of homeownership for young people," Dr Miller said.
---
Photo by Emma Dau on Unsplash