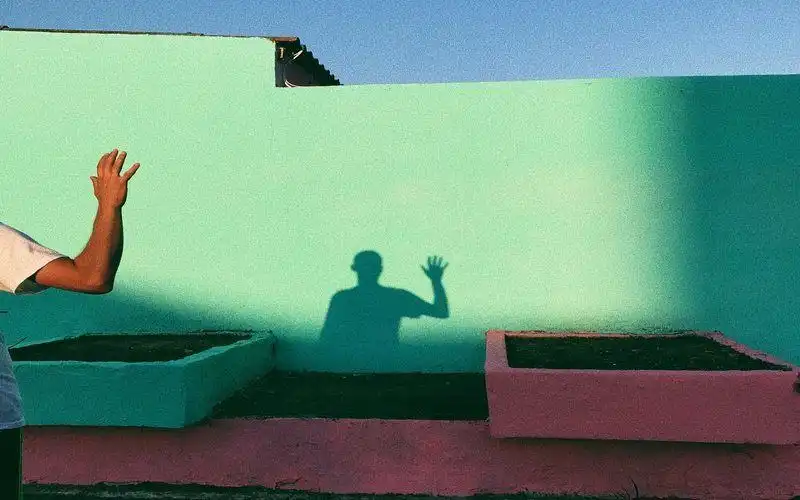 Want to find a high interest savings account to store your hard-earned cash?
It's pretty slim pickings at the moment, but to help you find a good value savings accounts, we've listed out some of the highest savings account interest rates available this month for adults, children and seniors.
Note: the products in the tables below are sorted first by the advertised total interest rate (base plus bonus).
Compare high savings account interest rates
Here are some of the top savings accounts with high interest rates at the moment, sorted by the total interest rate, which is the combined base and bonus interest rates. Read our article on the different types of savings interest rates if you're not sure what these are.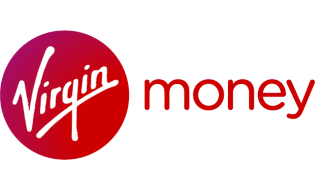 Advertisement
Boost Saver
Product Features
Joint Accounts available
Bundled with the everyday Virgin Money Go Account
Create up to 9 personalised savings goals in moments
1Conditions apply
Highest
variable rate p.a.
1.20%†
Base
variable rate p.a.
0.10%
1Get 5,000 Bonus Virgin Money Points when you join until October 31, 2021
Product Features
Joint Accounts available
Bundled with the everyday Virgin Money Go Account
Create up to 9 personalised savings goals in moments
While the rates above are not introductory, they're variable rate and are therefore subject to change at the provider's discretion.
To qualify for the bonus rate, specific conditions have to be met (e.g. deposit at least $x every month, make no withdrawals etc.). Note that accounts with introductory (temporary) bonus interest rates have been excluded from our list.
Compare high introductory savings account interest rates
Introductory savings accounts are different from a standard savings account. These savings accounts have a temporary 'introductory' rate which is usually higher than that of a standard savings account, but only lasts for around 3-6 months. Once this introductory period is over, the maximum interest rate reverts to a much lower rate.
For long-term savings, these types of accounts might not be the best choice, but they could be useful if you have a short-term savings goal, like saving for a holiday.
Here are some savings accounts with some of highest introductory interest rates on the market.
High kids savings account interest rates
Kids bank accounts can have higher interest rates than the average adult savings account. In fact, the lowest interest rate in the top five listed below still has a higher interest rate than the very top adult account in the section above.
These accounts often have higher interest rates to encourage children to build good savings habits when they're young, but they usually revert to a standard interest rate once the account holder turns 18.
Here are some of the top kids savings account interest rates at the time of writing.
What are the big four savings account interest rates?
The rates above compare favourably with the interest rates you can get from the big four banks (that's ANZ, CBA, NAB and Westpac's savings accounts).
Below is a table of the four highest non-introductory total interest rates available from these major banks.
High senior savings account interest rates
Senior and pensioner savings accounts typically function a bit differently to traditional savings accounts. They base their interest rates off something called 'deeming', which is a fixed percentage applied by the Department of Human Services to determine your assessable income. These deeming rates are then used to work out how much an individual receives from the age pension.
The tables below show some of the highest interest rates for seniors with balances above and below the deeming thresholds at the time of writing.
How savings accounts work:
What affects a savings account's interest rate?
A major factor in a savings account's interest rate is the provider itself. Banks and credit unions partly rely on deposits (i.e. your money), to fund their daily operations, and depending on what their goals are, they might require more of it. To attract new deposits they might raise their interest rates. Alternatively, they might lower interest rates if they want to rely less on customer deposits.
But this is just one part of the equation. The Reserve Bank cash rate is another major factor. The cash rate is currently at a historic low of 0.10% and savings rates have plummeted as a result.
When the cash rate is lowered, interest rates tend to follow as financial institutions pass on these cuts to consumers, and vice-versa with rate increases. You can see in the graph below how savings and term deposit rates follow the cash rate, and how they weren't always as low as they are now.
Pros and cons of savings accounts
a. Benefits of savings accounts
Interest is compounding, so your interest earnings can snowball over time
Up to $250,000 of your funds are guaranteed by the government
Savings accounts are at-call, meaning you can withdraw your funds at any time
You can use these funds however you please, be it for spending or for building up savings over time
They're easy to open
b. Disadvantages of savings accounts
Interest rates are quite low at the moment compared to the returns offered by numerous investment options, and will likely stay this way until the RBA cash rate increases
Not meeting bonus interest conditions could see you miss out bigger interest earnings
They're typically less flexible than a transaction account (e.g., often can't BPAY, direct debit, or withdraw cash directly from them)
There are fees you can be charged, like a monthly account-keeping fee (these fees can be quite low, however)
They can be difficult to close, possibly requiring you to visit a branch or endure long call waiting times by phone
Types of savings accounts
There are multiple different kinds of savings accounts to choose from:
1. Bonus and online savings accounts
These allow you to deposit funds, link a transaction account and set up automatic transfers for savings. They offer higher interest rates single transaction accounts (which often have 0% interest rates), and may allow you to earn bonus interest by meeting specific conditions.
2. Kids' or children's bank accounts
Also referred to as youth or junior banking accounts, kids' savings accounts are specifically designed for children under the age of 18. These bank accounts require consent from a parent or guardian to open, but from certain ages onwards (usually 13), the children can manage the accounts themselves.
3. Savings accounts for pensioners
Savings accounts for pensioners or seniors are designed for people over the age of 55 or for those living on the aged pension. These accounts function in much the same way as regular savings accounts with a few key differences:
Higher interest rates for higher balances: Pensioner savings accounts often have a tiered interest rate structure, paying different interest rates depending on the balance of the account (e.g. one might pay 2% p.a. on amounts over $50,000 and 0.5% p.a. on amounts under $50,000). This is because they are often largely influenced by

government-set deeming rates.
Most allow seniors to spend directly from it: Unlike many savings accounts, pensioner savings accounts often do not require a linked transaction account, reducing the need to manage multiple accounts.
Waived account-keeping fee: some charge no fees at all while others require a small monthly deposit to waive the fee.
Other types of savings accounts include cash management accounts and business savings accounts.
How to compare savings accounts
Savings accounts can be pretty simple products and the interest rate is generally what you should judge an account on. But it isn't the only thing. You should also look into:
The bonus rate conditions: can you withdraw money from the account? Do you need a linked transaction account? Do you have to meet a minimum deposit every month? Failing to meet these requirements could see you miss out on bonus interest for the month.
The introductory rate (if it exists): a high-interest rate can look deceptively good. Some savings account rates (not shown in the tables above) are higher but only for a limited time. Check the T's and C's first.
What the maximum account balance is, if any: some accounts have a reduced or nullified interest rate on balances over a certain threshold.
Account-keeping fees: some bank accounts don't charge fees, but others can charge around $4 a month, if not more. It's not much, but why pay for something when you don't have to?
Ease of use: Nowadays, many savings accounts can be managed on the go through an app. Some of these apps come with useful features for managing budgeting and spending. A savings account with such features can provide a lot of value, as long as you're satisfied with its rates and fees.
So don't just pick the savings account with the highest interest rate. Make sure you do a thorough comparison for yourself, keeping in mind each of the points above and having regard to your personal requirements.
If in doubt, seek the advice of a licensed financial adviser.
Frequently asked questions
1. What is a savings account?
A savings account is a bank account that allows you to earn interest on your deposited funds. These low-risk products are provided by authorised deposit-taking institutions (ADI), which means all deposits with them are covered by the Federal Government's guarantee of up to $250,000. So, up to $250,000 of your money in a savings account with any ADI is covered by the Government in case the bank collapses.
2. What is a joint savings account?
A joint savings account is an account held by two or more people. They're commonly held by couples but not exclusively so: friends, family, housemates and business partners are all examples of people who can open a joint savings account.
3. What is a base interest rate?
A 'base' interest rate is the default interest rate on your savings account that you earn without having to meet specified conditions.
4. What is a bonus interest rate?
A bonus interest rate is an extra interest rate some savings accounts offer on top of the base rate, either as an introductory rate for a limited number of months (also known as a honeymoon rate) or as a 'conditional rate' that account-holders could qualify for by meeting particular requirements each month.
5. How do you calculate interest earned on a savings account?
There are essentially three different components that work together to calculate your interest in a savings account: (1) the principal: the amount you have in savings, which increases with regular deposits, (2) the interest rate: savings accounts use compounding interest, which means both the principal and additional interest earn interest, and (3) time: how often interest is calculated and paid can have an impact on interest.
6. What is simple interest?
Simple interest, also known as nominal interest, is interest that can only be earned on the money you have deposited into an account (principal), not on the money you're earning (interest). Alternatively, when you've borrowed money, you always repay the interest first, and then the required principal.
7. What is compound interest?
Compound interest is interest paid on the initial principal (the original sum of money you've invested, or the amount borrowed or still owing on a loan), as well as the accumulated interest on money you have invested or borrowed.
8. How do the banks calculate compound interest on my savings account?
The banks typically calculate interest on the daily closing balance. This is the equation for savings accounts: Daily closing balance x interest rate (as a percentage) / 365.
9. How do I know if my savings account is paying compound interest?
To find out if your savings account is paying compound interest, you will want to take a look at when the interest is paid and where. Interest that is paid monthly into your savings account will be compounded. If your savings account requires a minimum monthly deposit, any interest you earn generally won't count towards that as the minimum monthly deposit requirements must be met with other funds.
Savings.com.au's two cents
While you may be able earn a higher return through investments like equities, bonds and property, savings accounts can still be a core component of anyone's portfolio. They're almost entirely risk-free, and if you get a decent enough interest rate on an account that has no fees, you could earn money on top of your hard-earned money.
---
Originally published by William Jolly. Updated by Alex Brewster 7/1/2021.