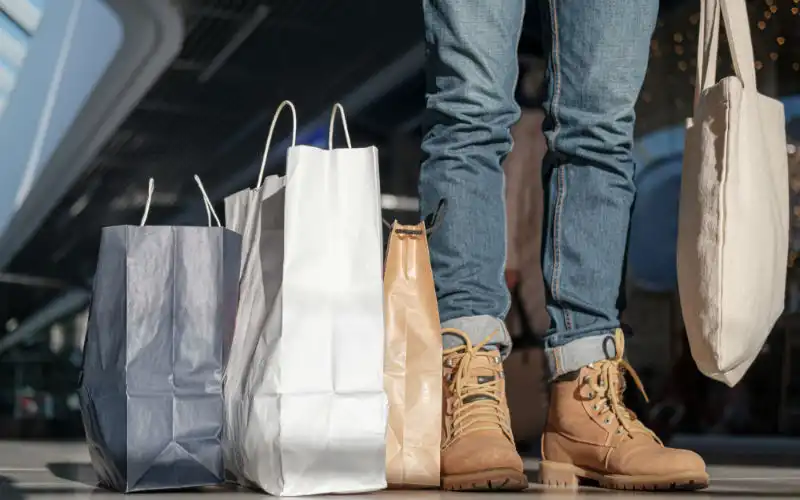 Photo credit: Photoboyko (Adobe).
Black Friday is upon us once again, with scores of retailers offering countless mouth-watering discounts.
Initially starting as a day of shopping the day following Thanksgiving in America, Black Friday has a long history of causing customers to go crazy.
Back in the 1950s, people used to call in sick in the days following Thanksgiving feasts, and stores took advantage to "help" people get started on their holiday shopping.
In the decades that followed, the name Black Friday was coined by police officers across the US due to mass violence that would sometimes occur as a result of those sweet, sweet bargains.
While Black Friday used to carry very different connotations in Australia – used to refer to the deadly Victorian bushfires in 1939 – it has recently crept its way into the Australian retail vernacular.
Retailers are now bracing themselves for the biggest shopping day of the year – even bigger than Boxing Day – with the National Retail Association expecting more than $1.3 billion to spent online over the four days from 29 November to 2 December, a day known as Cyber Monday.
National Retail Association (NRA) CEO Dominique Lamb said the four-day spendathon highlights the growing trend of consumers moving their Christmas shopping to the earlier period of late-November than the traditional time of December.
"The four-day period from Black Friday to Cyber Monday is anticipated to be the biggest spree of the entire year for retail," Ms Lamb said.
"We're seeing a growing trend with consumers looking to knock off their Christmas shopping earlier than usual, with November starting to edge out December as the busiest period. Bargain sales events such as Black Friday and Cyber Monday have only heightened this trend.
"The NRA is forecasting a massive $1.3 billion to be spent online over the upcoming four days and throughout the entire Christmas period shoppers will splurge an average of $54,357 per minute in online sales alone."
Australian Bureau of Statistics data supports Ms Lamb's claim.
Retail sales fell 0.4% (seasonally adjusted) last December and foot traffic was down 12% year on year, while November retail sales rose 0.4%.
Aussies increasingly getting involved with Black Friday
New research has found 66% of Aussies who have shopped Black Friday and Cyber Monday sales are increasing their spend each year.
This is according to a survey of over 1,000 Australians from CouriersPlease (CP), which also found 75% think the sales on offer are getting better.
Also among the results were:
33% said the discounts are generally bigger each year,
21% said they find better items on sale,
21% said more items are on sale during these events each year.
There are countless Black Friday sales on offer – too many to list them all from each individual retailer.
eBay, the biggest destination for online shopping for Australians, for example, is currently having its biggest ever Black Friday sales as of right now.
eBay Plus members will receive discounts of up to 60% on top products including an Apple Watch Series 3, Apple AirPods a Dyson V8 and R.M. Williams boots, while millions of remaining products will be 20% off while orders of $100 or more can also get free delivery and returns.
Other major retailers like Myer are doing 40% discounts, while Amazon is offering major discounts on ebooks and laptops.
CP spokesperson Jessica Ip expects that Black Friday and Cyber Monday this year will attract an even higher volume of sales compared to last year.
"In the week following Black Friday and Cyber Monday from 2016 to 2017 to 2018, we have seen an 8-10 per cent increase in parcel delivery volumes," Ms Ip said.
"As these global shopping events gain more traction locally, with more retailers offering better discounts and products both online and in-store, we expect these sales will grow from strength to strength each year."
How to not blow your budget on Black Friday discounts
With so many discounts on offer, it can be easy to get caught up in the mania of splurging on things you may or may not need.
While the $350 eBay is offering on that Dyson vacuum cleaner looks good, these purchases can really add up, especially if you aren't careful.
Certified financial planner Amanda Cassar says shoppers should go into Black Friday armed with a plan and a budget to avoid getting swept away.
"For those who think Cyber Monday and Black Friday are worth the wait, make sure you've done your homework beforehand so you know for sure if you're getting a good deal or succumbing to the hype," Ms Cassar said.
"If you've been waiting for the sales to do your Christmas shopping, set some ground rules.
"If you like to give individual presents, it's a great idea if you can agree on and set a 'spend limit' per person in the family. If you prefer to give a group present or event for a family, make sure there's a family spend limit that everyone is happy with."
A good rule to remember is that if you buy something you don't need, you're not necessarily making huge savings – you're actually still wasting money.
"Most of us truly have enough 'stuff' and don't really need the extra socks, candles and items that we know will be half price or less come Boxing Day," she said.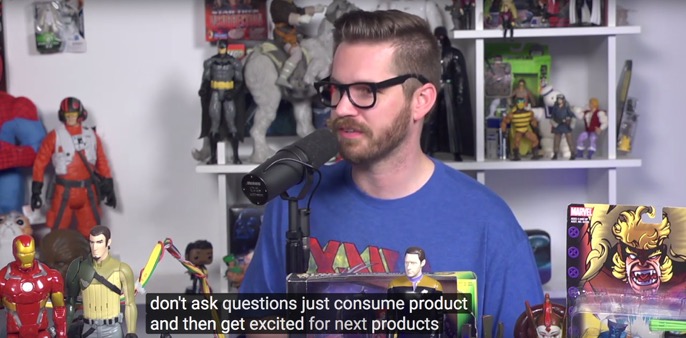 Black Friday is often criticised for adding to a culture of "rampant consumerism". Image credit: Reddit.
For those who simply can't resist or actually need to do some shopping, another certified financial planner, Laura Menschik, has prepared seven tips people can employ to avoid going over budget.
Budget for the overall spend first
Make a list or spreadsheet of recipients, what you intend to budget for a present and what that present should be.
Start shopping early to avoid any panic buying.
Do some homework on the best place to shop for each gift to get the best deal
If you find you are under budget, reward yourself!
Purchase cards/paper/packaging/ribbons/bows/etc for next year at the post Xmas sales
Review your list for next year to improve the process and start shopping earlier.
Not every retailer joining in
Not every store has the capacity to offer amazing discounts this Black Friday.
Australian Consumer and Retail Studies (ACRS) managing director Rebecca Dare said Australian retailers have identified discounting as a major challenge in 2019, and Black Friday could become a profitability "race to the bottom".
"At a time when retail sales are in decline and consumers grow less willing to splurge, the threat of shrinking profit margins from blanket discounting is a real one," she said.
Canadian beauty retailer DECIEM is one example of a company boycotting Black Friday altogether, and it will be shutting down its website on Friday in Canada and American after running out of stock this time last year.
"We no longer felt that Black Friday was an earth or consumer-friendly event," spokeswoman Niki Aston said earlier this month.
Meanwhile, in France, a collective of 200 brands, organized under the banner "Make Friday Green Again," has agreed to avoid any discounts and donate 10% of their sales that day to nonprofits.
---
Latest Articles