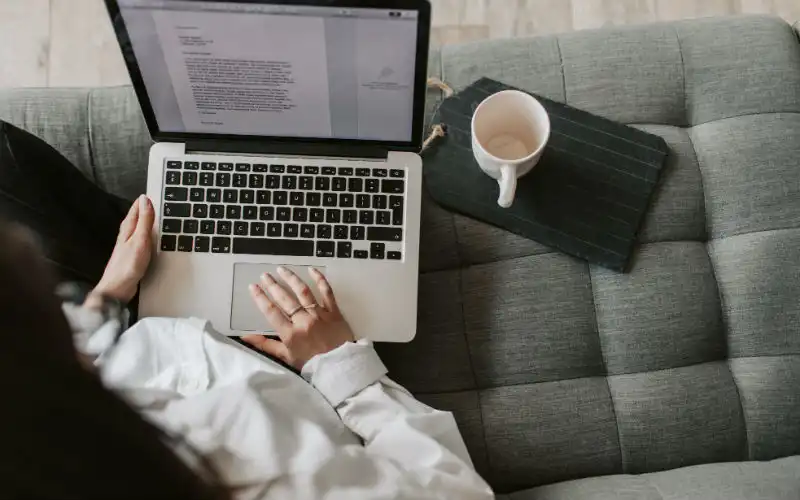 Photo by Vlada Karpovich from Pexels
The coronavirus pandemic has left thousands of Australians out of work or with reduced incomes. But you can still earn money online from the comfort of your couch.
In July, the unemployment rate rose to 7.4%, but Treasurer Josh Frydenberg says the effective unemployment rate is actually 13.3%, which equates to more than 1.6 million Australians out of work.
With more of us at home, many are turning to side hustles as a way of earning a bit of extra cash as the economy enters its first recession in 29 years.
If you've been financially impacted by the COVID-19 crisis, here are some ways that may help you make some extra money online to supplement your income.
Need somewhere to store cash and earn interest? The table below features introductory savings accounts with some of the highest interest rates on the market.
Ways to make money online during COVID-19:
1. Sell your unwanted things online
If you take a look around your house, there's a good chance you've got at least one thing you're not using anymore that you could sell. Personally, I'm guilty of owning far too many clothes with the labels still attached that I could probably make a small fortune from.
According to a recent Gumtree report, the average Australian household is sitting on an average of $5,800 worth of unwanted items. But rather than trying to make some money off these items, 30% of Australians admit to throwing them away.
According to Gumtree, the top ten most widely-searched items in July 2020 were:
Caravans

Boats

Mountain bikes/bikes

Surfboards

Lego

Desks

Dining table

Fridge

Lounge

Treadmill
There are heaps of websites you can use to sell items online, like Gumtree, eBay or Facebook Marketplace where you can sell pretty much anything, like this empty jar of Nutella.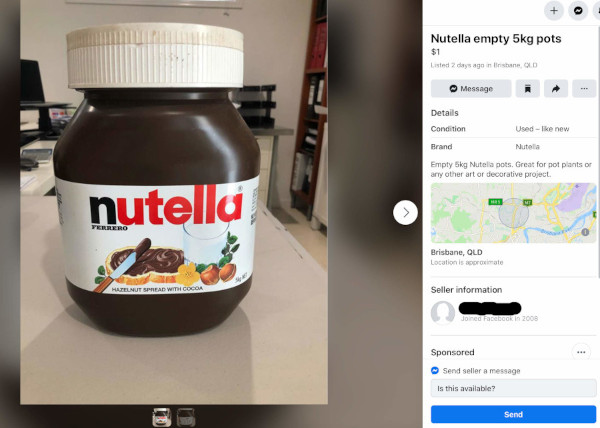 2. Complete jobs on Airtasker and Fiverr
Airtasker is a popular platform for people wanting to make a bit of extra cash. It connects people who want to outsource a job with 'taskers' - people who agree to do the job for a fee.
There are all kinds of tasks you can do on Airtasker, from writing cover letters and resumes to clearing out people's gardens and moving fridges.
According to the platform, it's possible to earn up to $5,000 per month.
Most in-demand jobs Airtasker

Rank

Role

Average task price

1.

Removalist

$109

2.

General Handyman

$248

3.

General cleaning

$138

4.

Pick up and delivery

$80

5.

Gardening/lawn mowing

$145

6.

Waste disposal collection

$129

7.

Furniture assembly

$118

8.

Paint and painting services

$495

9.

Mechanic

$183

10.

Water plumber

$206
Source: Airtasker.
Fiverr is another platform where you can earn money but unlike Airtasker, Fiverr is a freelancing platform for people with skills that can be put to use in the digital world, such as digital marketing, freelance writing and graphic design.
Most in-demand jobs Fiverr

Rank

Role

Average task price

1.

Articles and blog posts

$105 – $1,470

2.

SEO page optimisation

$190 – $1,400

3.

Graphic UI design

$260 – $8,880

4.

Video editing

$140 – $4,510

5.

Website design

$555 – $5,770
Source: Fiverr
3. Fill out online surveys
Ripley's believe it or not, online surveys are actually a legitimate way to make a few extra dollars despite how sketchy they look.
Companies use these surveys for research about consumer behaviour and opinions - but don't expect to make a motza. Most online surveys pay between $5 - $25 per survey while some will only pay in gift vouchers.
Some of the more popular survey websites in Australia are Swagbucks, Octopus Group, Toluna, YouGov, PureProfile, MyOpinions and OpinionWorld.
4. Freelance writing
If you've got writing experience, you could pick up some extra work freelance writing for different publications.
Some publications will advertise these roles on websites like Seek but many won't, so you may have to reach out to them directly. It could be worthwhile setting up a personal website with examples of your work to market yourself.
There are also plenty of online platforms that make it easy for freelance writers to find work, such as Fiverr, Upwork and Airtasker. According to Airtasker, you could earn up to $900 per month if you wrote five blog articles per week while journalism jobs pay more (over $2,700 per month).
5. Make money transcribing
If you've got insane typing skills (or have ever been a journalist!), you could make some quick cash by transcribing audio files.
Transcription jobs are broken up into three categories: general, medical and legal. Transcribing audio files might sound easy, but it can be extremely time-consuming and you may be stuck with a really bad quality audio file or trying to interpret someone who doesn't speak English very well.
Most companies give you a 48-hour turnaround time and allow you to take on as much or as little work as you like. Online platforms like Upwork and Fiverr make it easy to find transcription work and allow you to set your own rate. According to TranscriptDivas, the average rate per minute is $1.80 so for an audio file 30 minutes long, you could earn up to $50. Transcriptionists on Airtasker could make over $1,500 per month if they do more than five jobs a week.
6. Become a virtual assistant
There are plenty of companies looking to outsource tasks to virtual assistants if they don't have the money to hire a full-time employee. If you have admin skills or are a natural with social media, there are plenty of jobs you could do ranging from scheduling social media posts to answering emails, optimising old content and moderating forums.
You can find virtual assistant jobs on online platforms like Fiverr, Airtasker and Upwork. According to Airtasker, you could earn up to $1,000 per month as a virtual assistant if you do more than five tasks per week (based on average virtual assistant task prices).
7. Sell things on Etsy
If you've got a knack for arts and crafts, you could turn your hobby into a money-making venture by setting up a shop on Etsy and selling your wares.
Etsy is pretty similar to eBay except that it's for selling homemade and unique goods instead of mass-produced products. Don't expect to make a fortune selling items on Etsy - while some will make enough to quit their jobs and sell full-time on Etsy, most people will earn small amounts of money. It all depends on how much effort you put in and how well you market yourself.
8. Store your money in a high-interest savings account
If you're looking for a high-interest savings account, it's pretty slim pickings at the moment but there are still some good rates out there if you look hard enough.
While you won't make a fortune this way, storing your money in a high-interest savings account where it can earn some interest is arguably better than storing your money in a bank account earning little to no interest.
For example, let's say you have an initial deposit of $10,000 and put $1,000 in savings in there every month. At a 1.55% p.a. interest rate, you would earn $14.20 in interest each month. Over a 12 month period, you'd earn $241.70 in interest.
Obviously, $10,000 is a fairly large amount of savings, so those of you with less than this will earn less interest - but every little bit helps!
Introductory savings accounts generally offer a higher total interest rate for a smaller period of time. If you want to get the most bang for your buck, you could keep signing up to new accounts to take advantage of those high introductory rates.
Here are some savings accounts with some of the highest introductory interest rates on the market.
If that all sounds like too much effort, you could just choose a high-interest savings account with a rate that doesn't expire. Keep in mind that while the rates below are not introductory, they're variable rates (not fixed) so are subject to change.
Savings.com.au's two cents
It's definitely possible to make money online - just don't expect to earn a full-time wage from it. Instead, think of it as a way of earning a bit of bonus cash.
To receive a more substantial sum of money, you may qualify for government assistance, such as JobKeeper and JobSeeker payments if you've lost your job or had your hours reduced because of COVID-19.
For more information, check out our comprehensive guide on how to access your stimulus payments.
---
Latest Articles