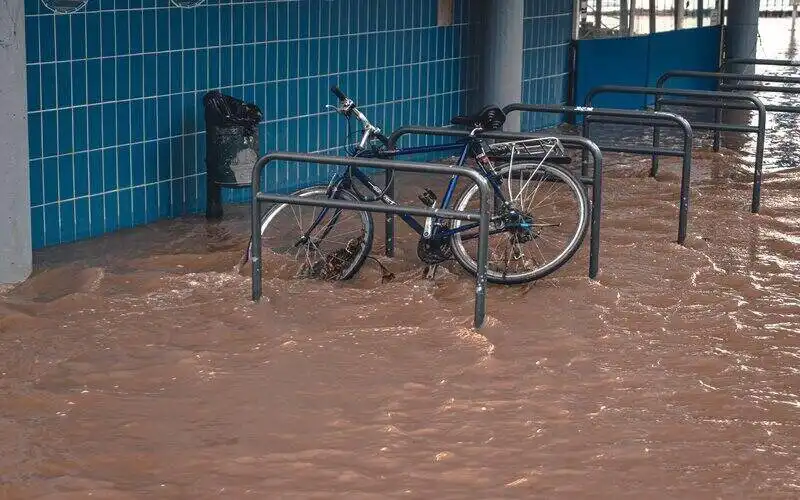 Big four lender NAB has established a Disaster Relief Fund of up to $3 million, with $2,000 grants available for flood-impacted customers and colleagues.
The grants are available from today for those affected by the devastating floods in New South Wales (NSW) which have seen almost 20,000 people evacuated from their homes and communities.
The aim of the grants is to help cover costs such as temporary accommodation, food and clothing.
There are also $2,000 business grants available to help restart or reopen affected businesses, and to cover the cost of damaged property, equipment, or loss of livestock.
Other support measures include a fee waiver on terminal rental for a period of up to three months for merchants with working terminals that can no longer trade, and support and counselling through NAB's Employee Assistance Program.
NAB customers should contact the lender to see whether they are eligible for the grants, with applicants judged on a case-by-case basis.
NAB executive personal banking Rachel Slade said the once in a century floods had left many NAB customers and colleagues with an uncertain future.
"To all the families, communities and businesses who have suffered damage to their homes and tragically lost pets, livestock and livelihoods, we are here to help you through this," Ms Slade said.
"We know that being there for our impacted customers and colleagues right now is important, but we also know we have a role to play in the long-term recovery."
CommBank assistance for flood victims
Commonwealth Bank (CBA) also today announced it was providing emergency assistance to its customers and businesses in Queensland, following its support for NSW customers on Saturday.
Flood-affected customers in both states can contact CBA to discuss customised payment arrangements for home loans, credit cards, or personal loans.
Other support measures include waiving fees and charges, temporary overdrafts, additional loans or emergency credit limit increases, and expedited claims for those looking to claim on their home and contents insurance.
CBA retail banking services group executive Angus Sullivan said the measures were in place to try and assist customers through this crisis.
"Our thoughts are with everyone impacted by the floods across New South Wales and Queensland," Mr Sullivan said.
"We know that events like this can cause a lot of concern for our customers and we want to alleviate some of that worry by delivering a range of support measures."
ANZ assistance for flood victims
ANZ encouraged customers in NSW to get in contact to discuss support if they had been affected by floods.
Support measures included pausing repayments for up to three months on home loans, credit cards, personal loans, and some business loans, as well as temporary interest rate reductions.
The lender noted they may still charge interest if repayments were paused.
ANZ general manager NSW Michael Wake said customers should contact their relationship manager or visit a local branch to discuss how the lender could help them.
"These floods have left hundreds of residents stranded with many having to be rescued from their homes and cars," Mr Wake said.
"The communities affected will be left to pick up the pieces in the aftermath."
"As people manage the recovery process, we hope the relief measures we've announced today will assist in what is a very difficult time."
---
Photo by Mika Baumeister on Unsplash