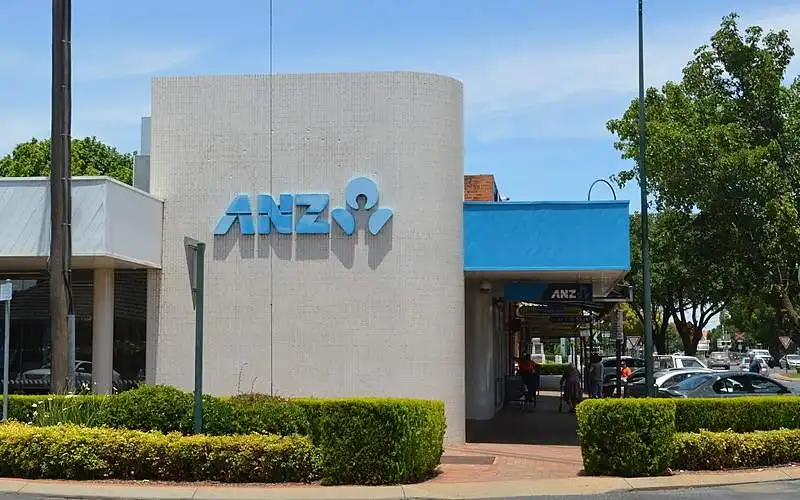 Source: Wikimedia Commons
In another blow for savers, ANZ has cut its savings account more than the 15 basis point cut prescribed by the Reserve Bank.
ANZ's 'Progress Saver' account was cut by 20 basis points, for a maximum rate of 0.5% if $10 per month is deposited, with no withdrawals made.
Its standard five-month introductory rate was also cut by 20 basis points to 0.45%, which moves to an ongoing rate of just 0.05% after the introductory period ends.
ANZ also slashed various term deposits by 20 basis points, with the highest rates achievable 0.60% p.a. on a 60 month (5-year) term.
ANZ's savings account rate sits a full 100 basis points or more below some of the highest interest rates in the market, as seen below.
The major bank was the only one of the big four to not introduce a home loan under 2% after the Reserve Bank's cash rate decision two weeks ago.
CBA, Westpac, and NAB all introduced home loans under 2% for borrowers willing to fix for four years on a packaged home loan.
The equivalent home loan ANZ offers is the 'Breakfree Package', fixed for four years at 2.29% p.a. (3.77% p.a. comparison rate*).
ANZ also has a one-year Breakfree Package at 2.09% p.a. (4.13% p.a. comparison rate*).
As it stands, this sits around 30 basis points higher than some of the more competitive home loan rates in the market, and its comparison rate is around a full 2 percentage points higher, as seen below.
November's RBA rate cut caused concern for pensioners, as the deeming rates are still at 0.25% on the low end, and 2.25% on the high end.
They are the rates the government deems a pensioner's assets to be earning.
National Seniors Australia chief advocate Ian Henschke told Savings.com.au two weeks ago the "double whammy" forces retirees to look to the more volatile sharemarket.
"If the whole point of the Reserve's decision today is to try to stimulate the economy, then why do we have pensioners and seniors still living with high deeming and PLS [pension loan scheme] rates?" Mr Henschke said.
ANZ noted in its end of financial year 2019-2020 report that it had drawn down $13 billion under the Reserve Bank's low-cost Term Funding Facility (TFF) in the year to September.
The TFF allows banks to use low cost funding from the Reserve Bank, previously at an interest rate of 0.25% over three years, now at 0.10%.
---
Latest Articles