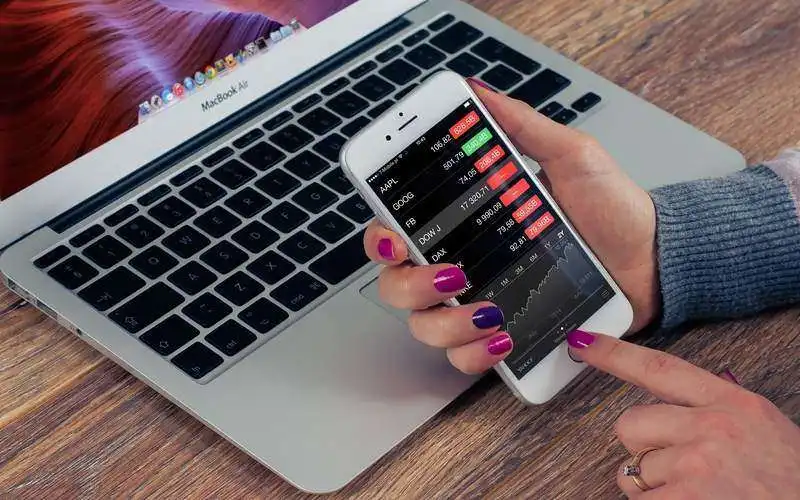 Photo by William Iven on Unsplash
Opinion: Consumer Data Right gives consumers the ability to better manage their finances
Australia's Consumer Data Right (CDR) has officially been launched, with Open Banking going live on 1 July 2020. The idea is to give customers back control of their data, as well as the choice of how their data is shared and with whom. This is designed to help customers meet their financial goals, enabling them to access financial products at a click of a button.
Following the Banking Royal Commission, many of Australia's major banks have come under intense scrutiny, increasingly seen as banks that put profits before people.
In Glow's inaugural Australian Banking Brand and Trust Index ranking the top 28 banks, the major banks came in the bottom ten. Australia's latest wave of new banks – Up, Xinja and 86 400 – still have much work to do in increasing brand awareness.
It is Australia's most trusted banks that are in the sweet spot of Open Banking. The mutuals and credit unions that rank in the top half of the Index have a heritage in offering personalised experiences to customers, seeing them as more than potential profit.
Yet, many Australians have typically remained within the walled gardens of the major banks, thanks to their convenience, reach and accessibility. Plus, it has never been easy to leave a bank.
With CDR, Australians are no longer burdened by tedious switching policies and processes. Competition between financial institutions is expected to increase, as it will be easier than ever for customers to choose a bank that aligns with their lifestyle choices. Whether that is a credit union, mutual bank or niche second-tier lender, every bank and their products will be easily accessible.
While Australia's major banks are mandated to comply with CDR today, second-tier banks have until 2021. And, for good reason too. Complying with CDR requires serious investment.
Need somewhere to store cash and earn interest? The table below features introductory savings accounts with some of the highest interest rates on the market.
Lender

---

0

0

0

$product[$field["value"]]

$product[$field["value"]]

$product[$field["value"]]

More details

FEATURED

Save Account

Take money out at any time without affecting your bonus rate.
Open up to 10 Save accounts and get bonus interest on all of them, including shared Save accounts.
Get bonus interest on a combined balance of up to $250K across all your Save accounts.

Save Account

Take money out at any time without affecting your bonus rate.
Open up to 10 Save accounts and get bonus interest on all of them, including shared Save accounts.
Get bonus interest on a combined balance of up to $250K across all your Save accounts.

0

200

0

$product[$field["value"]]

$product[$field["value"]]

$product[$field["value"]]

More details

PremiumSaver (Amounts < $250k)

3

0

0

0

$product[$field["value"]]

$product[$field["value"]]

$product[$field["value"]]

More details

0

10

0

$product[$field["value"]]

$product[$field["value"]]

$product[$field["value"]]

More details

4

0

0

1

$product[$field["value"]]

$product[$field["value"]]

$product[$field["value"]]

More details

WebSavings Account (New Customer) ($2,000+)
Rates based on a savings balance of $10,000. Sorted by total interest rate. Refer to providers' websites for bonus rate conditions. Note that the base rate will apply once the introductory term has passed. Rates correct as of August 10, 2022. View disclaimer.
A match made in banking heaven
While many of the second-tier banks are trusted and offer a tremendous financial customer experience, they are not the most technically advanced. This may be for several reasons, but often it boils down to a lack of funds to invest in modern technologies and services. Some don't even have mobile apps yet. Investing in Open Banking is an impossibility for many.
In fact, implementing CDR is estimated to have cost the big four banks $750 million, with each bank using over 100 staff to get the job done. This is significantly more than the $192.4 million the mutual banks and credit unions spent collectively on technology in 2019, according to KPMG.
This is where Australia's growing fintech community comes into play. These businesses are experts in technology and data analysis, creating digital services that lie on top of transactional data. Much like many of the financial applications that live on our smartphones, which offer analysis on financial transactions for customers to take better action.
Currently, these apps work by using a process called screen scraping. Users supply their login credentials to allow these apps to collect their bank accounts transactional information. CDR will replace this process, allowing a secure direct data connection between data holders (banks) and data handlers (third party providers). Real-time transactional data access will unleash the fintech community's full potential, creating exciting partnerships to deliver customer-first financial services with Australia's most trusted banks.
A more diverse banking environment
The combination of non-major banks (with their banking knowledge) and fintech providers (with their technological expertise) will bring frictionless finances to Australians. In Europe, this has led to banking dashboards being launched. These platforms combine all your bank accounts into a simple dashboard that gives a bird's eye view of customers' financial situation. Customers are then able to make smart choices on which accounts to use and when.
For instance, if you're making a purchase in-store that one of your accounts has a cashback promotion with, your banking dashboard could recommend that you use that card. Or you could set your mobile payment app to automatically use the best card for your financial situation or that helps you achieve financial or loyalty goals.
In time, it will lead to instant verification to open and close bank accounts, access loans and credit, or the immediate purchase of investment opportunities, all at the click of a button. These are not necessarily new services, but the same services reimagined – or, simply, just better banking.
This could be a boost to mutual banks and credit unions. Without a cumbersome switching process, Australians can quickly transfer their financial details to another bank, or set up a new account for specific situations, purchases or transactions. Open banking will create a much more competitive and diverse financial landscape – one that supplies specific financial services to meet the exact needs of different situations.
Giving customers back control of their financial data
Giving customers back control of their data is the most impactful change of CDR. It will flip market dynamics from consumers being the commodity of major banks to become an active participant in the data market, making financial institutions the commodity for Australians.
Australians will now be able to take charge of who can see what financial information, a bit like when selecting app permissions on a smartphone. This is seeing the creation of what the industry is calling consent wallets.
Consent wallets are platforms that hold all identifiable information and act as a gateway to a customer's transactional data. This gives customers complete control, at a granular level, of what information to share with what financial institution to secure the best deal, essentially giving transactional financial information value and that value would determine the offer received – much like what's happening in the insurance industry.
For example, if you're buying a home, you could share access to your income details (payslips, PAYG, rental income, dividends, etc.), proof of funds for the purchase, your assets, and liabilities. You could proactively push these details to providers and let them come back with their best quotes before verifying your identity. Or, you could just share everything in one go with providers and allow an algorithm to pick the best option for your financial situation. Or you could filter offers to align with your lifestyle – perhaps, you only want to bank with institutions that have a sustainability focus.
Taking this a step further, once CDR is rolled out across the energy and telecommunications sectors, this financial transaction (securing a home loan) could trigger a consent wallet update – adding the new address to the identifiable information. This could then alert current and new providers of the need to switch the location of these services – whether that be internet or energy – automatically starting the process above.
A new reality for old services
Hours of searching, analysing and deciding on what providers to use in the financial, energy and telecommunications sectors will be dramatically reduced, automated and completed with a few finger taps.
CDR will change banking as we know it. While it will not necessarily create new banking services, it will significantly enhance banking products to meet the needs of customers. It will liberate customers and allow them to freely choose banking services to better reach their financial goals - ones that align with their lifestyle choices - before expanding those decisions to energy and telecommunications services.
This is positive for mutuals banks and credit unions, which are Australia's most trusted banks but could not yet scale to reach all of Australia with their exemplary services. With CDR, they now have that chance. And with that, comes greater financial choice for all Australians.
---
Latest Articles