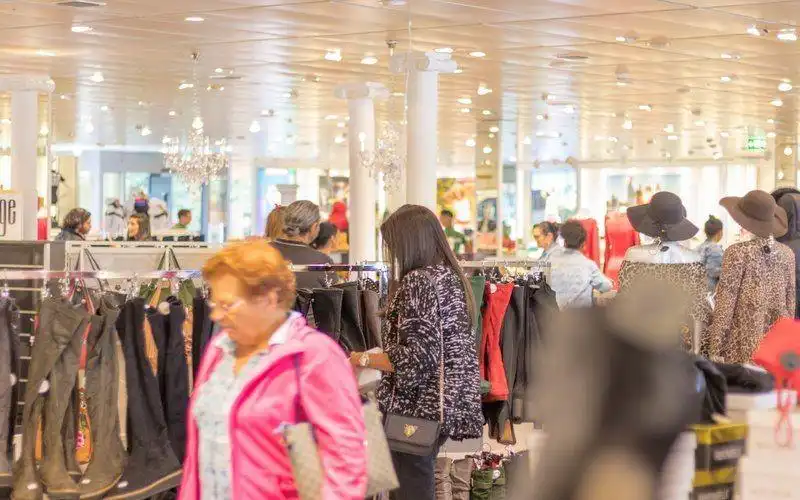 Photo by Alexander Kovacs on Unsplash
Australian retail turnover rose 0.5% in February 2020, seasonally adjusted, with the strong result propelled by food retailing and department stores.
The Australian Bureau of Statistics (ABS) released the figures on Friday: Prior to the release, economists were predicting a rise of 0.4%, after the ABS released preliminary figures halfway through March with this result.
Need somewhere to store cash and earn interest? The table below features introductory savings accounts with some of the highest interest rates on the market.
Ben James, ABS Director of Quarterly Economy Wide Surveys, said there was no doubt coronavirus had taken a toll on a range of businesses, but this had been offset by strong performers elsewhere.
"Retailers reported a range of impacts from COVID-19 in February, with increases in food retailing slightly offset by falls in more discretionary spending," Mr James said.
There were rises for:
food retailing (0.8%),

department stores (3.1%),

households goods retailing (0.7%),

cafes, restaurants and takeaway services (0.2%),

and other retailing (0.2%).
These rises were partially offset by a fall in clothing, footwear and personal accessory retailing (-2.9%),

Westpac economist Matthew Hassan said although the figures were positive, the impact of COVID-19 was yet to be seen in these results.
"At 1.8%yr, annual growth was still sluggish overall, the slowest pace since late 2017," Mr Hassan said.
"More generally, disruptions to retail are clearly set to be much larger in March and April with the lockdown set to produce steep falls in some segments that will be offset to further stockpiling demand for basics and health related items but the a sharp contraction overall, particularly as we move through the June quarter."
The Morrison Government had not yet enacted the sweeping lockdowns on gatherings and hospitality industries in February.
Additionally, March saw major retailers such as Myer, Country Road and Peter Alexander temporarily shut their doors, to name just a few.
The tourism industry has also been hit hard, with tens of thousands of workers stood down by QANTAS, Virgin and Flight Centre.
Across the states, Western Australia recorded the biggest rise in retail turnover of 1.2%, closely followed by the Australian Capital Territory (1.1%), Queensland (0.8%) and Victoria (0.5%).
Tasmania and New South Wales were relatively unchanged, while the Northern Territory fell a sharp 0.7%.
Online retail turnover contributed 6.6% to total retail turnover, up from 5.6% in February of last year.
NAB reports a rapid increase in online retail sales
The NAB Online Retail Sales Index expanded rapidly in February (1.6%) on a month-on-month, seasonally adjusted basis, after a slight contraction in January (-0.3%).
In year-on-year terms, the growth in the NAB Online Retail Sales Index accelerated (+14.5% y/y s.a.) in February, and it continues to outpace the broader ABS retail sales series.
Grocery and liquor recorded the highest growth in February, while the largest spend share category, homewares and appliances, went against the broader trend and contracted, albeit mildly, in the month.
NAB Chief Economist Alan Oster said the strong result was likely a side-effect of the COVID-19 pandemic.
"It's worth noting that sales for this category [grocery and liquor], while up 22.7% on the same period 2019, were also up over 17% on January sales," Mr Oster said.
"It is likely that panic buying in February provided an additional boost to an already rapidly growing category."
Mr Oster said in month-on-month terms, all states and territories except Western Australia and Tasmania recorded sales growth, with New South Wales the strongest performer.
"The three most populous states represent just over 80% of all online sales, slightly above their share of the population," he said.
"Of these three states, online sales growth in NSW grew most rapidly, rebounding after a sales contraction in January followed by Queensland.
"A key driver of NSW growth in February was grocery and liquor (+9.7% mom, s.a.), which was well above national result for the category."
---
Latest Articles