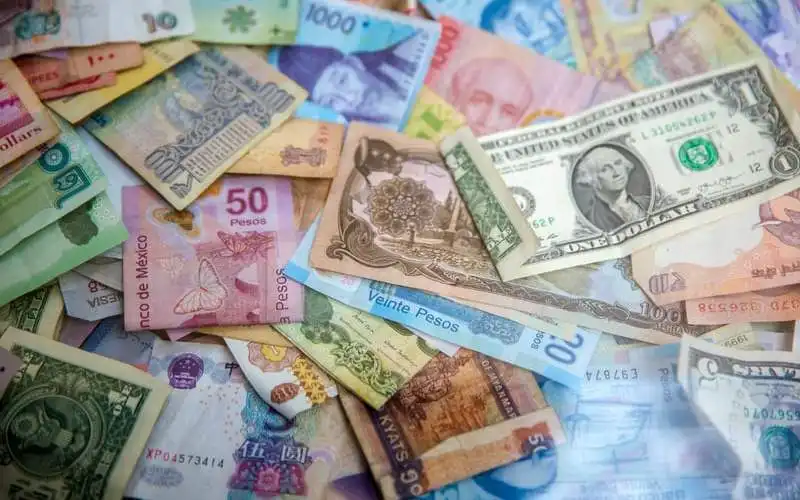 Photo by Jason Leung on Unsplash
With international travel off the agenda for the foreseeable future, one bank is predicting a sustained AUD to USD level of 0.78 or higher until mid-2022.
After reaching 17-year lows of 57 US cents in mid-March, the 'Aussie Battler' has resurged, sustaining at least USD 0.70 through much of August.
At the time of writing, the AUD was buying 72 US cents, and by December 2021, Westpac economists' modelling predicts the AUD will reach USD 0.80, and hold that level until at least June 2022.
Westpac's chief economist Bill Evans said the big four bank is 'not convinced' the dollar will stall any time soon.
"The USD typically weakens when markets seek more risk and global growth exceeds expectations," he said.
"Indeed, we forecast that GDP will lift by 2.8% in the December quarter supported by the reopening of the Victorian economy and ongoing 'progress' in the other states.
"We expect this vaccine 'theme' to be an important factor for markets through 2020 and 2021.
"Australian fiscal and monetary policy should also support the AUD."
Need somewhere to store cash and earn interest? The table below features introductory savings accounts with some of the highest interest rates on the market.
To whom or what does a strong Aussie dollar benefit?
The AUD is principally stronger against the USD, as well as some other currencies including the New Zealand Dollar and Japanese Yen, but is flat against other majors such as the Euro and Great British Pound Sterling.
With this in mind, one of the main beneficiaries of a strong Australian Dollar is travellers, and people purchasing items from overseas vendors.
As seen in the graph below, debit card use overseas has skyrocketed in the years up until December 2019, although various wholesale costs and 'least cost routing' options also play a factor here.
However, with international travel off the cards for the foreseeable future and COVID-19 strangling postage times, the exchange rate is largely moot for the average member of the public.
One of the other major beneficiaries is importers, with the United States one of our largest trade partners.
Petrol prices might also get cheaper as oil is traded in US Dollars, though supply lines play a bigger factor here.
See Also: Debit Cards With No International Transaction Fees
What does the Reserve Bank think?
Westpac's modelling shows the Australian Dollar is still 'undervalued', placing its 'fair value' at USD 0.78 by the end of 2020.
The Reserve Bank, which generally supports a weaker AUD for exports, also says 0.78 is a level 'in line with fundamentals', according to Westpac's Mr Evans.
"Intervening to lower the AUD when it is not overvalued is not considered to be prudent policy," he said.
"A frustrated RBA might consider more policy stimulus, which is likely to be most effective through the AUD.
"Currency intervention would be one option while negative interest rates are likely to have a much more potent effect on AUD."
To date, the Reserve Bank has ruled out negative interest rates.
---
Latest Articles