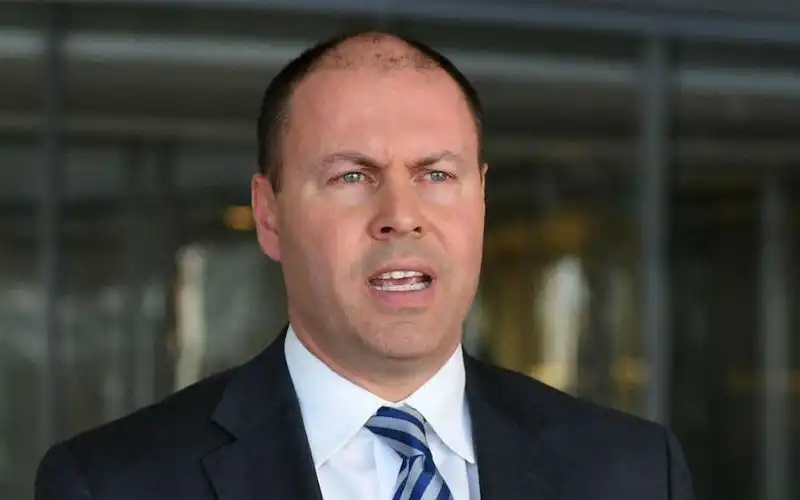 Source: Treasury
Treasurer Josh Frydenberg has revealed the suburbs worst hit by the economic fallout from COVID-19.
More than 844,000 businesses and individuals have had their JobKeeper applications processed by the Australian Tax Office (ATO), accounting for 3.5 million employees.
The Sydney and Melbourne CBDs were the most reliant on the $1,500 fortnightly payments, totalling 10,290 and 6,693 applications respectively.
Sydney's Liverpool and Melbourne's Hoppers Crossing are both manufacturing hubs, a sector hit hard by the pandemic, and both made the top four in applications processed.
Need somewhere to store cash and earn interest? The table below features introductory savings accounts with some of the highest interest rates on the market.
As evidence of just how hard the tourism sector has been hit, Cairns had the most JobKeeper applications in Queensland at 3,607, well ahead of Brisbane with 3,048.
The Gold Coast, another tourism hotspot, had only 100 fewer applications than Brisbane, with Toowoomba not far behind.
Other notable locations to break into the top 20 included Victoria's Dandenong, Richmond and Werribee, and New South Wales' Baulkham Hills and Gosford.
Adelaide was the only South Australian postcode to feature in the top 20.
Treasurer Josh Frydenberg said Treasury estimated the unemployment would have spiked 5% higher without JobKeeper.
"The JobKeeper payment is an economic lifeline to millions of Australians and hundreds of thousands of businesses," Mr Frydenberg said.
"From the tourism operator in Cairns to the office worker in Sydney and the manufacturing business in Hoppers Crossing, JobKeeper is keeping businesses in business and people in jobs right across the country.
"The government will continue to do what it takes to ensure that Australia bounces back stronger."
The Government has been hesitant to commit to JobKeeper continuing through to its planned 27 September end date.
It announced last week JobKeeper payments for childcare workers would end 20 July, with the free childcare program to finish on 12 July.
The Treasurer said no more sectors would see measures rolled back before the JobKeeper review on 27 July.
Opposition Leader Anthony Albanese grilled the Government in questions time and said Jobkeeper needed tapering, not a hard end.
"I want to see a sensible transition. I want to see as well, people emerge from this crisis with more job security, not less," he said.
Prime Minister Scott Morrison told the Parliament he would not rule out changes to the scheme.
"The JobKeeper legislation does remain in place until the end of September. but where there is a better way to do things we won't step aside from doing them in a better way,'' Mr Morrison said.
"We are now on the road back. It's not about going further down."
---
Latest Articles