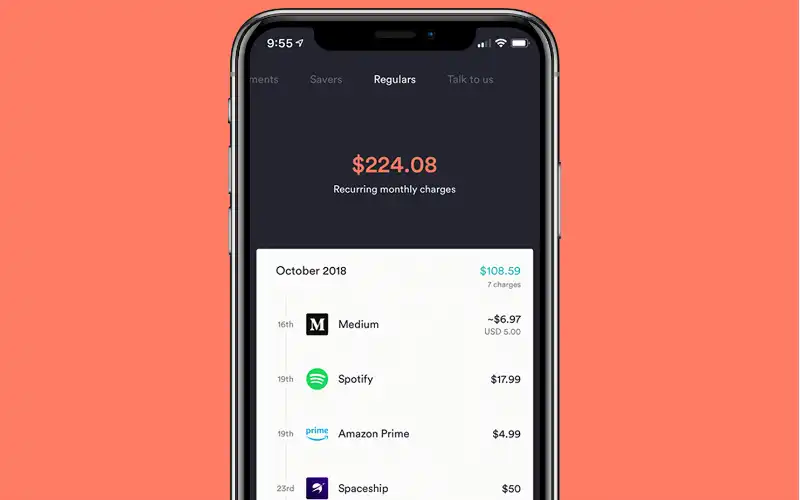 Image source: Up
One of Australia's newest challenger banks Up has posted some very strong half-year results, with new customers flocking to its digital products.
Timed with the release of Bendigo and Adelaide Bank's half-year results (of which Up shares a banking license with), Up today announced that over the six months to 31 December 2019 it acquired 165,000 new customers.
Half of these customers are aged between 16 and 24, with the median age being 20 years old.
Up also revealed it now has more than $172 million in savings and transaction account balances, a massive 414% increase on the previous half.
This, according to APRA's Monthly ADI statistics, is more than the likes of Bank Australia ($157 million), Qudos Bank ($147 million), Auswide Bank ($116 million) and other sizable institutions.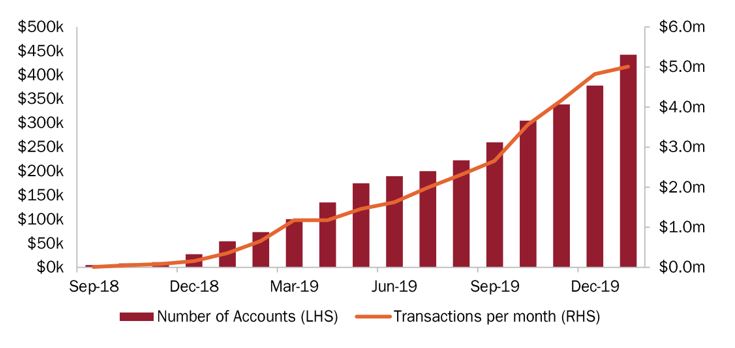 Source: Up
Bendigo Bank's total customer number grew by 4.9% to 1.8 million, with the bank's efforts to target younger demographics - possibly via Up - paying off as the average age of these new customers fell by 10 years.
Up co-founder Dom Pym said Up wasn't built explicitly for younger age groups, but for everyone.
"Up is designed to work well for everyone, regardless of age, or background, education, race, gender, or abilities," Mr Pym told Savings.com.au.
"It may not be immediately obvious why Up customers skew so young, but we think it could simply be because Up is a mobile only bank at present and younger early adopters are generally more tech savvy and comfortable trying new apps and adopting new ways of doing things."
Up's efforts to secure new customers, such as previously offering a $10 bonus for referring a friend, appear to have paid off as well, as 42% of Up savers are 'active' customers.
These active customers are those who deposit at least $1,000 per month, which is a 93% increase on the previous half-year.
In order to earn Up's highest interest rate (currently 2.25% p.a.), customers are required to make at least five linked transactions in a month.
Up declined to say exactly how many customers meet this requirement, but did say the number is "above average".
"Active Up customers do a lot more than the five transactions in a month required for the bonus interest," Mr Pym said.
"We've reported publicly that over 40% of customers are depositing $1,000 or more per month, and on average active Up customers are actually making almost one purchase per day."
The table below displays a snapshot of savings accounts with some of the highest non-introductory interest rates on the market.
Up's success, according to Mr Pym, is due to a combination of a strong customer experience, competitive products, technology delivery and innovation.
"Rather than focusing on building and selling banking products, Up believes we can take people from a place where money is a cause of stress and anxiety to a happier place where they feel empowered and in control of their finances," he said.
"We feel Up is quite different to the other new entrants. Rather than re-building existing banking products and services into a modern smartphone app, Up is on a mission to innovate and give customers completely new ways to understand and interact with their money.
"We believe this is what's required to truly empower Australians to get on top of their finances."
---
Latest Articles