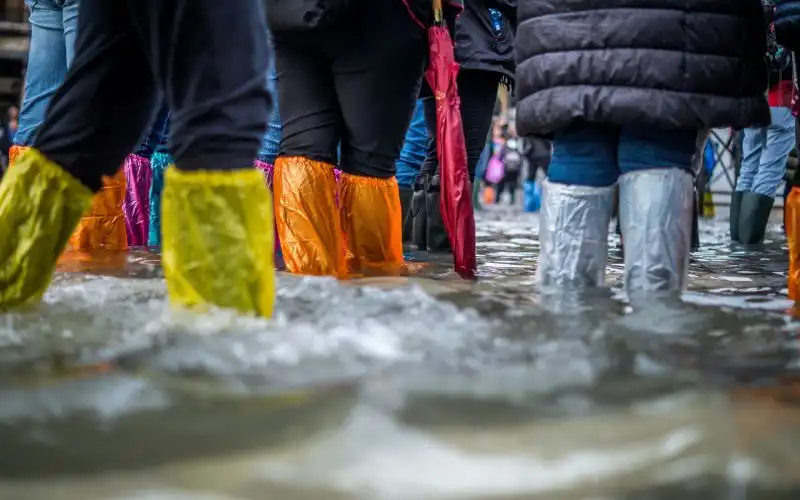 Big four bank Westpac has established a Flood Support Fund of up to $10 million which includes $3,000 grants to flood-affected households.
The grants are available from today for customers and employees whose home or business has been damaged as a result of recent heavy rainfalls across New South Wales and South-East Queensland.
Westpac's $3,000 grants to households are to help with costs for essential services and items.
This comes after NAB, Commonwealth Bank and ANZ announced their own flood support measures, the former of which is also giving $2,000 cash grants.
Business customers can access grants of $5,000 to assist with the recovery re-opening process as well, including repairing damage and helping with costs like the loss of stock and equipment.
"The recent severe weather events have impacted tens of thousands of residents, and caused devastation to homes, farms and businesses across New South Wales and Queensland," Westpac Chief Executive Consumer and Business Banking Chris de Bruin said.
"We are providing up to $10 million in funding to enable our customers and employees to access grants to assist them with purchasing items and services that will help them get through this challenging time.
"This is just the beginning of the long recovery process for many Australians. These grants give our impacted customers and employees one less thing to worry about as they start to get back on their feet," he said.
The bank has also extended its emergency assistance package to customers and businesses in flood-affected areas in South-East Queensland, in addition to the support announced for New South Wales residents over the weekend.
The emergency assistance package includes a range of other options for businesses and households:
Westpac customers covered by home and contents insurance may also access emergency funds and temporary accommodation if needed.
"The record-breaking rain in New South Wales has had a devastating impact on households, businesses and communities, and we want our customers in flood-affected areas to know we are here to help them at this time," Mr de Bruin said.
"We have activated our emergency assistance package to provide customers access to urgent financial support, including a range of measures like home loan deferrals and emergency credit card relief.
"Our customer assistance teams are ready to talk to customers who need to access this support, and we have added extra claims consultants and mobilised local builders to help our insurance customers."
---
Photo by Jonathon Ford on Unsplash