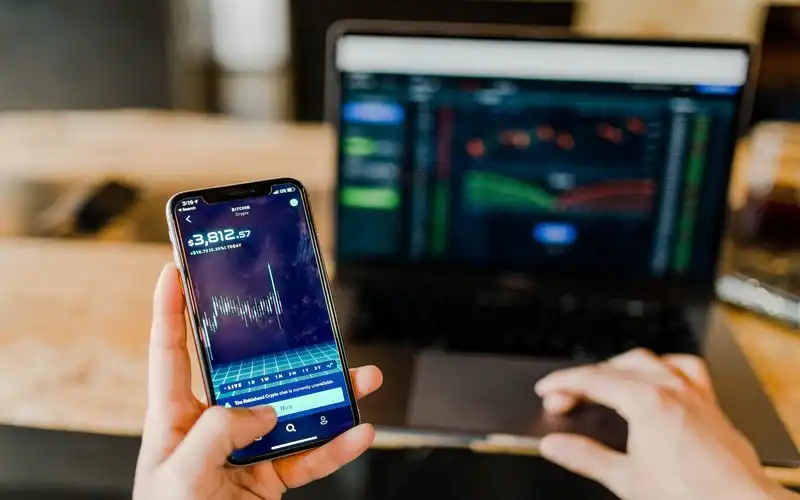 Photo by Austin Distel on Unsplash
With a recession looming and economists split as to its length, how will the fintech sector cope?
The economic fallout from COVID-19 has been immense, with the hospitality, tourism, and retail sectors devastated by Government shutdowns and record low consumer confidence.
Unemployment is tipped to hit 10%, and the Reserve Bank has stated wage growth and GDP will stoop to levels not seen since the Great Depression in the 1930s.
It's enough to make well-established businesses weak at the knees, let alone a sector whose businesses are often relatively new players.
Coupled with an impending recession is a bombshell decision from the Australian Prudential Regulation Authority (APRA), who declared in early April it would "temporarily suspend the issuance of new APRA licenses."
General manager of Fintech Australia Rebecca Shot-Guppy said the announcement would leave many neobanks and other fintechs dead in the water.
"A minimum six-month delay to licensing could collapse fintechs seeking this license and cost us jobs, they can't afford to tread water for that long," Ms Schot-Guppy said.
Need somewhere to store cash and earn interest? The table below features introductory savings accounts with some of the highest interest rates on the market.
Grant Halverson, a bank consultant and venture capital veteran from McLean Roche told Savings.com.au the fintech sector was ill-equipped to deal with the challenges the coming months would bring.
"Fintechs and many other start-ups are not well placed for a recession – their plans were developed in a different time and atmosphere – investment money was easy to get, funding rates very low and economic times were great," Mr Halverson said.
"The economy will shrink by 5-8% this year – that means much lower consumer spending and much much higher bad debts – plus fintechs need to fund their businesses and this has already doubled – it could go much higher.
"So it's triple whammy for most fintechs – unless they have many millions and funding they are in trouble."
Innovation is key
Up Bank co-founder Dom Pym told Savings.com.au while the fintech sector would struggle like all businesses throughout the downturn, the post-coronavirus fintech sector would look much the same it does now.
"Fintech businesses are not dissimilar to businesses in any other industry," Mr Pym said.
"There are good ones, there are bad ones, and there are the new ones that are just getting started. The good ones are likely to survive and prosper.
"The bad ones were likely to struggle, and the coronavirus crisis may have accelerated that."
Mr Pym added that while the coming months would be a struggle, new innovations were likely to rise from the ashes.
"Tough times often nurture innovation, help drive creative thinking, and in some ways encourage risk-taking (sometimes out of necessity)," he said.
"Besides Square, Stripe, Kickstarter and Transferwise that are all global success stories to come out of periods of negative growth and hardship, perhaps one of the most well-known examples of fintech innovation during the GFC was the release of Bitcoin in Jan 2009."
Robert Bell, Chief Executive Officer at neobank 86 400 told Savings.com.au the fintech sector had already been pushing the envelope in terms of technology and innovation, which a recession could put the brakes on.
"To the extent that fintech is impacted, I think there is a potential for it to slow down innovation in the Australian market," Mr Bell said.
"I think the real concern there is that sort of impact on fintech can actually impact competition overall.
"We've seen in the large crises in the past that competition has often suffered and post-GFC, the big four banks came out stronger than ever."
The strong get stronger
One of the loudest and most-recognisable sub-sections of the fintech industry is the buy-now, pay-later space (BNPL).
Afterpay is the market leader, boasting over three million users in Australia, followed by Zip, with two million users.
Zip co-founder Peter Gray told Business Insider established players would cement their place in the market while smaller businesses and newcomers would struggle.
"Historically, if you look at what plays out in a downturn or a significant change of economic conditions is typically the strongest one or the one or two larger guys will typically get stronger and stronger, while some of the smaller guys will struggle," Mr Gray said.
"In this situation that might be accelerated for some of the challengers who have no real form of product differentiation."
But even the big players are unlikely to escape a recession unscathed according to Mr Halverson.
"Transaction players – debit cards, pre-paid cards, charge cards, BNPL, ATMs will also see sales fall off a cliff which is a direct hit on revenue," he said.
"BNPL businesses are particularly vulnerable to reduced spending and revenue reduction as 90% of revenue is from merchant fees."
In addition to this, pressure is building on the government to force BNPL companies to pass on interest holidays and payment deferrals to distressed borrowers as banks have done.
Analysts have suggested that such a directive could seriously hinder the margins of companies like Afterpay.
Fintech will live on
It's unlikely the coronavirus-induced recession will see a complete collapse of the fintech industry.
But Mr Bell said it's only those who have put in the work prior to the pandemic who will come out the other side.
"The coronavirus is going to really highlight in Australia companies that have invested in digital and those that haven't," Mr Bell said.
"There are many fintechs who are already 100% cloud-based and who already have the latest technology in place, so there's an opportunity for them to survive.
"But obviously it's only going to be those fintechs that really have put the hard work into technology and have a longer-term game plan."
Mr Pym said while people were spending less, consumers still needed essentials and commerce was still happening.
"People are certainly spending less right now and sadly there are businesses that are suffering," he said.
"However we can also see other industries doing well like computer gaming, streaming subscriptions, internet and mobile services, and other forms of personal entertainment.
"Fintech businesses are well placed, with digital workforces to work remotely and the ability to deliver digital solutions via the App Store and Google Play without even leaving their living rooms."
Mr Halverson said he believed much of the fintech sector would fall over, but the legacy would remain and live on through new investors.
"I think many fintechs in Australia and globally will not survive coronavirus - it's not the virus but the recession we have already entered that will 'kill' many fintechs off," he said.
"Just as in 1990 many dotcoms went broke – but the ideas and the technology lived on.
"So even if 80-90% of fintechs go broke in 2020 there will be plenty of investors/large/small companies who will pick over the bones of those that closed down as well as new enthusiastic newcomers with ideas ready to start."
---
Latest Articles