Photo by Melissa Walker Horn on Unsplash
The latest data shows we've been stockpiling cash over the pandemic months, but interest rates on cash aren't too crash hot at the moment.
The Australian Prudential Regulation Authority (APRA) quarterly authorised deposit-taking institution (ADI) statistics to June 2020 show a massive spike in bank deposits since March.
From March to June, when pandemic fears were at its peak, household deposits (household cash in term deposits, savings accounts etc.) rose by 6.4%, or $64 billion, indicating a stockpiling of cash.
Over this same period, the household savings rate increased from 6% in the March quarter to 19.8% in the June quarter, the largest single increase in the history of the series.
Looking for a place to store cash? Below are a handful of 6-month term deposits with some of the highest interest rates in the market.
Amid the huge number of Aussies putting more money in their bank accounts, deposit and savings rates have continued to decline in September, as they have done previously.
Term deposit rate changes
A large number of banks have continued to cut deposit rates throughout September, with a few increases scattered here and there.
As of August 2020, the average term deposit rate across all terms was just 0.75% p.a, with no single term above 1% p.a on average.
This average has fallen slightly to 0.73% p.a in September.
The most high profile deposit rate change this month is that of ANZ, which cut various deposit rates by up to 45 basis points, while increasing others by up to 25.
Westpac (as well as its subsidiary banks St. George, BankSA and Bank of Melbourne) also cut numerous term deposit rates by up to 15 basis points.
ANZ generally has the lowest rates among the big 4's term deposits, according to the table below.
Other key term deposit rate changes to occur in September include:
Judo Bank: Decreased term deposit rates by up to 10 basis points
BOQ: Decreased term deposits by as many as 10 basis points
UniBank, Teachers Mutual Bank: Decreased term deposit rates by up to 35 basis points
ME: Decreased term deposit rates by up to 10 basis points
Qudos Bank: Decreases rates by up to 0.15 basis points
Greater Bank: Decreased term deposit rates by up to 15 basis points
AMP: Decreased term deposit rates by up to 25 basis points
RACQ: Cut term deposit rates by up to 30 basis points
The infographic below showcases how much deposit rates have changed over the last 18 months or so.
Savings account rates
While savings account rate cuts aren't as frequent as term deposits, there have still been a few significant changes over the past few weeks.
On Wednesday, Neobank Volt, which is still in the beta stage after months, cut the total interest rate on its savings account by 20 basis points from 1.65% p.a. to 1.45% p.a.
Earlier in the month, the RAMS Saver account was cut again to 0.90% p.a in total, after being cut from 1.10% p.a the month before.
This is a far cry from the +3% p.a. interest rate this account had as recently as 2019.
The CUA eSaver Reward account was cut to a maximum rate of 1.45% p.a. after having a total rate of 1.70% p.a in April.
The table below features savings accounts with some of the highest non-introductory and introductory interest rates on the market.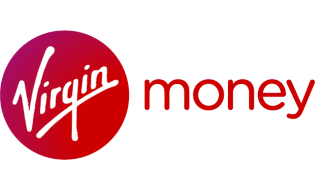 Advertisement
Boost Saver - Savings Account
Highest
variable rate
1.50%†
Base
variable rate p.a.
0.10%
BOOST YOUR SAVINGS with up to 1.5% for the first 3 months
Product Features
Red Hot Intro Rate of up to 1.5% for the first 3 months
Enjoy up to 1.2% thereafter
Bundled with the Virgin Money Go transaction account
---
Latest Articles