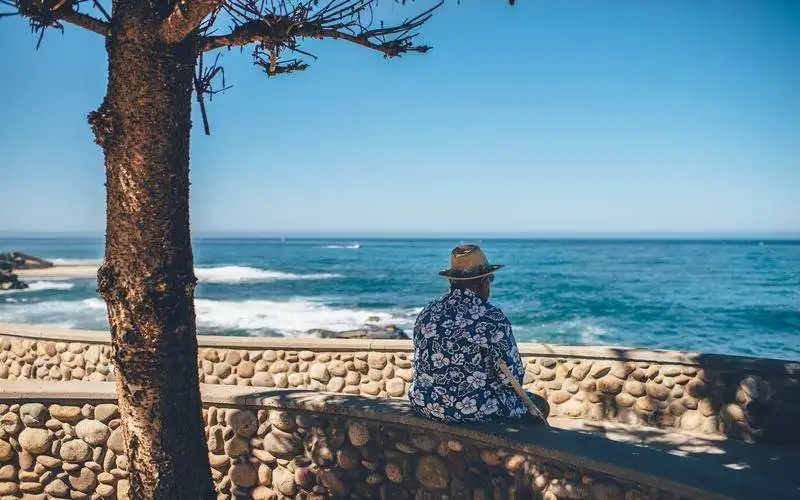 Photo by Ian Schneider on Unsplash
Older Australians and retirees are feeling financially insecure due to COVID-19, new research shows.
Investment management firm Challenger commissioned a survey of over 1,000 Australians aged 40+, with the results showing over a quarter (27%) of retirees were cutting back on their food shopping expenses, while more than one-third (37%) were spending less on clothes and accessories amid COVID-19 induced concerns over their financial future.
One in twenty (6%) are planning on cutting travel and holiday plans, one in five (20%) are looking to increase their savings balance, and almost half (49%) of retirees say they don't feel confident about their financial security over the next five years.
In total, 65% of retirees said they were concerned about their income in retirement.
One retiree of five years, Ian Morris, told Savings.com.au his savings have fallen by 8% thanks to COVID-19's effect on the sharemarket, which is worth about a year and a half of spending money.
"This has made us feel less secure about our financial future," Mr Morris said.
"Basically, we will have to be more careful and frugal with luxuries such as restaurants and holidays. Although overseas holidays are forcibly cancelled so that is some advantage for us, we will take limited Australian holidays instead.
"We feel unsure of our long term financial wellbeing as we will need to spread limited resources further over time."
---
Looking more broadly, the COVID-19 pandemic has caused nearly all (97%) of adults aged 40 and over to be concerned about the Australian economy over their own health (81%).
Four in five meanwhile (80%) were concerned about their personal financial security in the future, which follows similar research earlier in May that found three-quarters (77%) were experiencing financial stress due to coronavirus.
Want to earn a fixed interest rate on your cash? The table below features term deposits with some of the highest interest rates on the market for a six-month term.
Challenger Chief Executive, Distribution, Product and Marketing Angela Murphy said the results show COVID-19's effect on the economy and people's mental and financial wellbeing.
"Sixty-five percent of retirees are concerned about their income during retirement, and 57% said they plan to make changes to their finances," Ms Murphy said.
"Due to feeling uncertain about the future, unfortunately for many this means they are cutting back on necessities like food and energy bills."
Ms Murphy then added that very few Australians have actually sought financial help during COVID-19.
"This survey showed only a third of respondents have sought help for their finances, and of those, only 1 in 5 went to a professional financial adviser during this time," she said.
"We know from our previous research in this area that when people feel overwhelmed by their financial situation they tend to stagnate because they find the choices too complex or they simply don't know how to take the first step.
"The coronavirus pandemic has put retirement income in the spotlight and many older Australians are evidently questioning the confidence they previously had about their financial situation and what this might mean for their retirement plans over the longer term."
Other key stats Challenger's research revealed include:
Only half of respondents have taken, or are planning to take, action to address their current financial concerns
(54%)
Nearly a third said they haven't done anything to alleviate concerns about their financial security (29%)
Three-quarters of Australians surveyed were worried about their family or friends' job status (77%)
Australia Bureau of Statistics (ABS) figures for May show Australians aged 70+ experienced a 13.9% fall in employment figures - the second hardest-hit age group behind under-20s', who experienced an 18.5% fall.
As a result of all this, Challenger has launched a "retire with confidence" tool, designed to help Australians in retirement.
"The Retire with Confidence Tool helps Australians aged 60 to 80 understand how long their retirement income might last and the amount of Age Pension they may be eligible for," Ms Murphy said.
"The tool also shows how including different types of investments and sources of income, such as a lifetime income stream, could improve their financial outcomes."
Need somewhere to store cash and earn interest? The table below features introductory savings accounts with some of the highest interest rates on the market.
---
Latest Articles