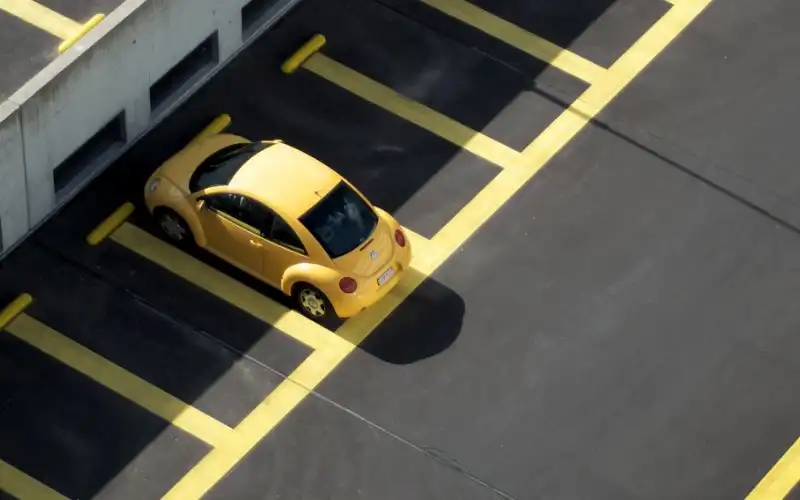 Photo by Raban Haaijk on Unsplash
Car market experts are saying now, in the time of coronavirus, could be a great time to bag a bargain on a new car.
It's been pretty well-documented that new car sales have taken a dive over the last two years, and dealers are feeling the pinch. Fewer people are theoretically out looking for cars, car loan interest rates are at historic lows and the Government has introduced generous asset write-off limits for small businesses.
These three factors could make shopping for a new car right now a reasonable idea if you are financially able to do so.
In the market for a new car? The table below features car loans with some of the lowest and variable fixed interest rates on the market.
Approval in 24 hours
Balloon options to reduce repayments
No ongoing fees, no discharge fee
Rates based on a loan of $30,000 for a five-year loan term. Products sorted by advertised rate. *The Comparison rate is based on a $30,000 loan over 5 years. Warning: this comparison rate is true only for this example and may not include all fees and charges. Different terms, fees or other loan amounts might result in a different comparison rate. Rates correct as of January 17, 2022. View disclaimer.
Should I buy a new car amid the coronavirus crisis?
With health measures in place restricting travel for all non-essential activities, it might seem like buying a new car is out of the question. However, on 24 March the Federal Chamber of Automotive Industries (FCAI) informed that for brands and dealer networks it's 'business as usual'. This is because they are deemed an 'essential service'.
Auto Expert's John Cadogan told Savings.com.au in terms of car sales figures, the worst is yet to come, meaning it could be a good time to buy a car.
"It's actually a perfect storm in terms of new car buying," he said.
"Last month marked 24 months in a row of continuous sales declines in new cars.
"It [coronavirus] will really hit the car market hard."
Many big car brands are also on track to keep on delivering shipments of new cars as their margins are so thin, so supply isn't an issue according to Cadogan.
"Production has to equal sales, they have to keep the production up," he said.
"This month will be an unmitigated disaster [for dealerships], or an unmitigated positive if you've got 30, 40 or 50 grand to spend."
Gumtree has seen an uptick in vehicle views and dealer connections on the site, with an 11% increase in dealer listings, according to its Head of Motors Richard Dicello.
"[This is] indicating that more and more dealers are adapting to these new circumstances, and are still looking to connect with intenders via the platform," he said.
"Furthermore, we have seen many dealers implement new features that support car shoppers in their online research - for example, by offering virtual inspections."
Managing director Wade Bartlett, of Fleet Avenue - a car buying service - told Savings.com.au that dealers are keen to move stock.
"For those wanting to buy before end of financial year, it's a good time to 'test the waters' and see if a good deal presents itself," he said.
"We've noticed that fleet dealers are keen to move stock and will do just about anything to do so.
"If the car you want is in stock or under floor plan (dealer finance), the dealers will be even more motivated to sell it."
So, that's all well and good to know dealers are still dealing, but how can you nab a bargain at this time?
How to negotiate with a dealership
Usual dealership negotiation tactics still apply, according to Cadogan, who says buyers should be demanding about 10 to 15% off the drive away price (offering $25,000 on a $30,000 asking price, for example).
"You've got to know what the fair value of that car is, and say 'Here's what I'm prepared to pay you for it'," he said.
Cadogan says shoppers should not be afraid to walk away, and that they often make the mistake of 'asking permission' for a deal, rather than negotiating hard.
"Dealers are so good at ambush, they've got such a finely-tuned system in place to extract money."
"They're more than happy to capitulate on the price if they can gut you on the trade in, gut you on the paint protection and gut you on the warranty."
Gumtree's Dicello also encouraged buyers to use this quiet period to research cars online and find out the fair value for cars.
"One of the many advantages of online marketplaces, such as Gumtree, is that they provide variety whilst also acting as virtual extensions of dealerships, so would-be car buyers can both browse what's available and connect with dealers, all in the same place," he said.
There may be extra precautions in place when buying a car to prevent the spread of coronavirus, but the negotiation process still remains largely the same - dealership shenanigans and all.
Can a car buyer save you money?
Car buying services - where professionals negotiate with dealers on your behalf - are an increasingly attractive proposition.
Fleet Avenue estimates the end consumer saves between 8-12% off the manufacturers' recommended retail price by enlisting a car broker - less popular makes and models can attract a greater discount.
Auto Expert's Cadogan, who offers his own car buying service, says those who are unprepared should look at such a service, as talking to a dealer unprepared is akin to walking into a trap and standing on the X.
"You've got to control the dynamics of the commercial dealing, and if you don't do that it's a good idea to get a car broker or buyer … because they're much less likely to stand on the X," he said.
Aside from that, enlisting a car broker can put the buyer at ease in regards to health precautions, according to Fleet Avenue's Wade Bartlett.
"You can do the research from the safety and comfort of your own home or office and we can do the legwork," he said.
"In light of COVID-19 restrictions, using a car broker means a purchaser can easily shop for a car without having to go into a dealership."
Competitive car loans
If you don't have the upfront cash to pay for your car, your next option is to probably get a car loan of some sort. Dealers will probably offer you finance through their own finance broking arm, but it could be useful to shop around beforehand.
Recently, competition has heated up in the car loans space - especially fixed rates for new cars. Recently, the first (in our research) sub-4.00% car loan was introduced - you need a green car to qualify, however.
At the time of writing, it's not out of the realm of possibility to find a car loan around the sub-5.00% mark if you have a good credit rating.
Asset write offs for SMEs
As part of Government stimulus for small and medium enterprises, there is an instant asset write off program that has been expanded to $150,000.
This applies with businesses with turnover up to $500 million, and applies up until 30 June 2020.
There is also a 50% accelerated depreciation deduction over what SMEs can already claim, and this applies up until 30 June 2021.
This means your business can buy a truck, work car or other vehicle and instantly write it off at tax time, and also depreciate the value of that vehicle at a faster rate.
Cadogan said the asset write-offs could be a 'why not' type of scenario for businesses.
"I really believe that it will be not all that helpful to society at large, but if you're in business and business is going OK and you want to write off 100 grand this year then happy days," he said.
---
Disclaimers
The entire market was not considered in selecting the above products. Rather, a cut-down portion of the market has been considered. Some providers' products may not be available in all states. To be considered, the product and rate must be clearly published on the product provider's web site. Savings.com.au, yourmortgage.com.au, yourinvestmentpropertymag.com.au, and Performance Drive are part of the Savings Media group. In the interests of full disclosure, the Savings Media Group are associated with the Firstmac Group. To read about how Savings Media Group manages potential conflicts of interest, along with how we get paid, please visit the web site links at the bottom of this page.
Latest Articles