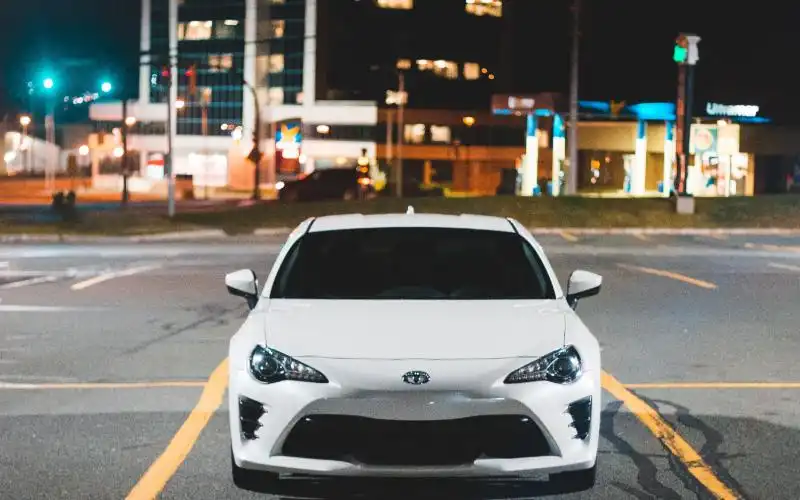 Photo by Erik Mclean on Unsplash
Accidents happen. And insurers can give you less than what you owe on a car loan. This is where motor equity insurance could step in.
What is motor equity insurance?
The phrase 'motor equity insurance' sounds complex but it's actually pretty simple. Equity just refers to how much your car is now worth in an insurer's eyes, minus how much you still owe on the loan, if you have the car financed. And bingo - you've figured it out.
It's very easy to write off your car and for your insurer to pay out less than what you owe on the car loan. This could be because you were in negative equity on the car loan, owing more than what the car was worth. This is where motor equity insurance comes into play.
Motor equity insurance is also called gap insurance, which stands for 'guaranteed asset protection', but 'gap' also makes sense in its own right. It's also known as 'shortfall insurance'. It sounds very American, but it's a readily available product in Australia. So is it a good policy to have?
In the market for a new car? The table below features car loans with some of the lowest fixed and variable interest rates on the market.
Approval in 24 hours
Balloon options to reduce repayments
No ongoing fees, no discharge fee
Rates based on a loan of $30,000 for a five-year loan term. Products sorted by advertised rate. *The Comparison rate is based on a $30,000 loan over 5 years. Warning: this comparison rate is true only for this example and may not include all fees and charges. Different terms, fees or other loan amounts might result in a different comparison rate. Rates correct as of January 22, 2022. View disclaimer.
What does car gap insurance cover?
Car gap insurance covers the 'gap' in what you owe on a car loan, versus how much your insurer pays you for your car in the event of a write off. It's possible for any insurer on any car to pay out $30,000, for example, while you still owe $40,000 on the loan. Rather than wear the loss yourself, car gap insurance would cover that outlying $10,000 - for a fee of course.
A car insurer's determined value will factor in depreciation. Even in many best-case scenarios, cars still lose a quarter of their value in as little as three years, while luxury cars can lose more than half. Depending on how many years into the loan you write off your car, you could be looking at being $50,000 or more out of pocket if you have a luxury model - so car gap insurance could be an enticing prospect.
How much does car gap insurance cost?
Like any insurance, the cost of car gap insurance differs based on how much you want to be insured for. From our research, policies are either paid for via a once-off lump sum payment that covers you for the life of your loan, or in weekly instalments. The premium could vary anywhere from $5 to $20 a week based on your car model and level of finance.
Providers may also offer different levels of cover, from upwards of $30,000 coverage down to $5,000. Similarly, some providers may also offer an extra 'inconvenience' payment covering any extra costs associated with purchasing a new vehicle, such as stamp duty, registration, dealer delivery charges and so forth.
What to watch out for with gap insurance
Again, like any insurance product, it pays to read the product disclosure statement or PDS. In there you'll find a bevy of information about the inclusions, exclusions and other terms and conditions. While policies differ between providers, some general things to look out for include:
Exclusions for rideshare or fast food delivery: Sorry Uber drivers, if you crash your car while on the job you probably won't be covered in many scenarios - or you'll have to pay higher premiums on the gap cover.

If your car isn't a total loss: Your car may be undrivable, but there's a chance your comprehensive insurer might not pay out the full value of the car due to various reasons. If they don't pay out in full, your gap insurance might not kick in.

In-house gap insurance: Dealer finance and other financiers may automatically include some form of gap insurance as part of the car loan, however the insurance premium is usually included in the cost of the repayment - an amount you're paying interest on. How convenient… not!

New for old cover: Many car insurers these days offer to replace your written-off car with a new one as part of the policy - this obviously negates the need for gap insurance.

Exclusions on loan features: Some third-party insurers may not insure you if you have a high interest rate, an unsecured loan, a big deposit, or a hefty balloon payment.
On that last point, QBE has cancelled and refunded many customers' gap policies if they had a deposit of 20% of more, because, "Even though the value of a vehicle falls over time, due to having paid a large deposit the value of the vehicle was unlikely to fall below the balance owed under the finance agreement," the insurer said on its website.
Car Gap Insurance Providers in Australia
We've trawled through insurers and found the market for car gap insurance to be relatively subdued compared to the wider insurance market. However it is not uncommon for your dealer, insurer or financier to offer gap cover when you take out a loan or policy. Among a few third-party providers we've found are:
AAA Finance & Insurance
Aussie Car Loans
QBE
Stratton Finance
Toyota (Must have purchased a new Toyota vehicle, underwritten by Aioi Nissay Dowa Insurance Company)
Many finance brokers and financiers themselves may also offer it as an optional extra when taking out one of their loans. You'll have to do your maths here, and figure out if the policy is baked into the loan, which means you could be paying interest on the insurance policy as well.
Alternatives to car gap insurance
Having negative equity on your car is a rather unfortunate or unlucky scenario to find yourself in. Cars generally depreciate fastest in the first few years of ownership, which would be the worst time to write off a car. Accidents happen, and you can't control that, so here's some alternative measures you could find useful. They might not cover your butt fully, but they could mitigate looming financial disasters.
Have a healthy deposit: A 20% deposit could provide a good financial buffer if you crash a car under finance, as it mitigates the likelihood of falling into negative equity, and also reduces your interest payable on the loan.

Shorten the loan term: Choosing a shorter loan term, to as short as you can manage, can also lower the amount of interest paid, which can mean you have more equity, especially towards the back half of your loan term.

Pay extra in to your loan: Similarly, paying extra into your loan when you can budget it can reduce the loan size and interest payable, and thus lessen the chance of having negative equity. Check to make sure your financier allows for this.

Insure for agreed value: This might cost more on your yearly policy, but insuring for an agreed value, instead of market value, can prevent a gap in the loan, versus the write-off payment.

Get a 'new for old' insurance policy: A 'new for old' car policy may cost more per year, but it won't leave you without wheels in the event of a total loss.
Utilising one of these tactics or a combination of them could mitigate the need for gap insurance, which could be a costly product over 3, 5 or 7 years. While the two insurance products could hit the wallet more, the loan-associated features could leave you better off financially as you get on top of your finances.
Savings.com.au's two cents
You may not have heard of gap or motor equity insurance before, but in some circumstances it can be a useful policy, especially for more expensive cars. However, it might not be a necessary one. There's a few tactics you can employ to reduce the need for gap insurance. It also pays to stay on top of your car loan - if you find your car is losing value on the secondhand market quickly, that could be a good indicator it's time to pay extra into your loan to rebuild the equity. Getting on top of your loan when the times are good could save you a world of pain later on if you write off your car.
---
Disclaimers
The entire market was not considered in selecting the above products. Rather, a cut-down portion of the market has been considered. Some providers' products may not be available in all states. To be considered, the product and rate must be clearly published on the product provider's web site. Savings.com.au, yourmortgage.com.au, yourinvestmentpropertymag.com.au, and Performance Drive are part of the Savings Media group. In the interests of full disclosure, the Savings Media Group are associated with the Firstmac Group. To read about how Savings Media Group manages potential conflicts of interest, along with how we get paid, please visit the web site links at the bottom of this page.
Latest Articles