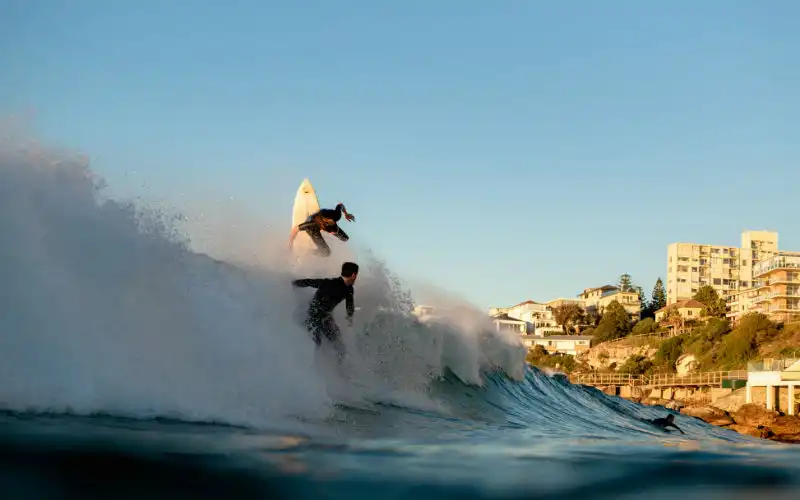 Photo by James Stronsky from Unsplash.
In news that will probably disappoint Australian overseas travellers, the value of Australian dollar has had one of its biggest single-day falls in two years in reaction to a speech made by the Reserve Bank's Governor.
Since 12:30pm AEDT yesterday, the Australian dollar (AUD) has fallen nearly 2% in value from US72.4¢ to US71.0¢ as at 12:30pm AEDT today.
In his post cash rate announcement speech yesterday, Reserve Bank of Australia (RBA) Governor Philip Lowe swayed from his stubborn stance of raising the cash rate at the next move, suggesting there's a more even probability between the rate rising or falling.
"Looking forward, there are scenarios where the next move in the cash rate is up and other scenarios where it is down," Dr Lowe said at the Australian Press Club in Sydney.
"Over the past year, the next-move-is-up scenarios were more likely than the next-move-is-down scenarios.
"Today, the probabilities appear to be more evenly balanced."
An interest rate cut is back on the table today, as Australia's economic forecast was slashed. @Ross_Greenwood #9News pic.twitter.com/Zv9TyPhfui

— Nine News Sydney (@9NewsSyd) February 6, 2019
Central bank interest rates have a large bearing on the value of local currencies in countries all over the world.
Generally, when a country's central bank lifts its cash rate, the local currency rises in value relative to other currencies.
But cutting the cash rate has the opposite effect.
As we've seen with the Aussie dollar this week, even the mere hint that the cash rate may rise or fall can be enough to send a currency on a wild swing.
This latest fall has capped a volatile week for the AUD.
On Tuesday, the dollar surged to US72.5¢ after the RBA left out any suggestion that it would consider cutting rates in its monetary policy statement for the month.
Earlier that morning, the dollar had dipped below US72¢ following the release of underwhelming December retail sales figures.
Forecasts on what the AUD will be worth in a years' time are mixed, ranging from as high as US82¢ to as low as US67¢, according to a Reuters survey of up to 46 analysts.
---
For feedback or queries, email dominic.beattie@savings.com.au