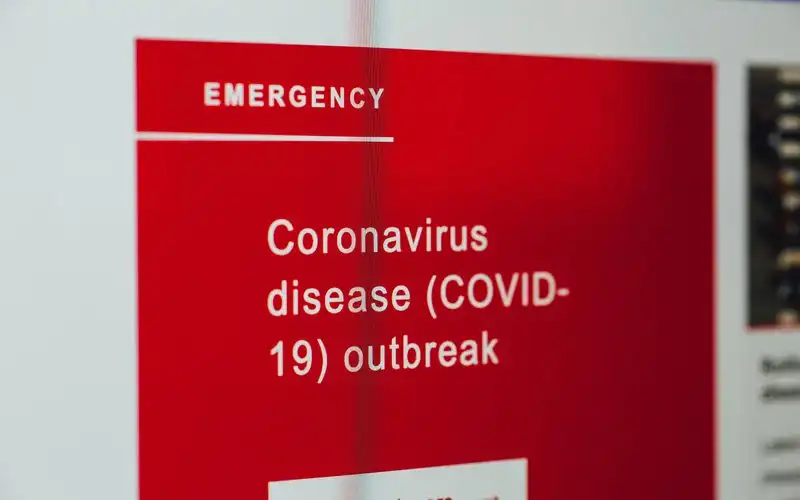 Photo by Markus Spiske on Unsplash
Like the rest of the world, hard times have hit Australia, with scores of people experiencing financial difficulty due to the coronavirus and its effects on the economy.
Workers are being stood down in huge numbers: Qantas and Virgin have already laid off a combined 28,000 staff, while Star Casino Group just announced it would be laying off 8,000 people (or 90% of its workforce).
Workers being stood down by huge firms has far eclipsed the population of a regional city

Qantas - 20,000
Virgin - 8,000
AHL Group - 8,000

Then there's Federal Group, Justin Hemmes' pubs, Michael Hill, Helloworld, so many other hospo establishments

— Alex Druce (@AlexDruuuce) March 24, 2020
The sheer volume of people laid off from their jobs was enough to cause the MyGov website to crash and queues around the block at Centrelink offices throughout the country.
Westpac predicts 11% unemployment by June, while many more people will become underemployed or have their pay cut to stay in a job.
This will cause much confusion and frustration when it comes to paying for the staples of everyday life, such as mortgages or credit card bills. Even regular bills like phone and internet plans could be missed as people struggle to adapt to the scary new world.
And the unfortunate reality is that missing payments for such things can negatively affect your credit score, which in turn can make it harder to achieve approval for loans in the future.
Want to earn a fixed interest rate on your cash? The table below features term deposits with some of the highest interest rates on the market for a six-month term.
Can your credit score still be affected during COVID-19?
Your credit score, or credit rating, is the numerical representation of your trustworthiness as a borrower, based on things like consistently meeting payments and not borrowing beyond your limits. Based on the various different credit reporting agencies, credit scores tend to be either good or bad based on the following bands:
| | | | |
| --- | --- | --- | --- |
| | Equifax | Experian | Credit Simple (ilion) |
| Excellent | 833-1200 | 800-1,000 | 800-1000 |
| Very good/Great | 726-832 | 700-799 | 700-799 |
| Good | 622-725 | 625-699 | 500-699 |
| Average/Fair | 510-621 | 550-624 | 300-499 |
| Below average/weak | 0-509 | 0-549 | 1-299 |
Source: Equifax, Experian and Credit Simple.
One of these credit reporting agencies, Experian, says people's credit scores can still be affected during COVID-19, and banks are still reporting things like missed payments.
"Unless individuals have made special arrangements with their credit provider, the system will act as per normal," Experian Australian & New Zealand General Manager Credit Services Tristan Taylor told Savings.com.au.
"Missing credit repayments will still negatively impact credit scores, which could affect future credit applications.
"Given the rapidly changing situation, many will be at increased risk of missing repayments during this time."
Experian ran a survey last year that found 48% of people who missed a credit card repayment simply forgot the due date, something that you probably can't afford to happen right now.
"If ever there has been a time to proactively manage your financial situation, it is now," Mr Taylor said.
"Ensure you contact your financial service provider to discuss your options if you are concerned."
How much can your credit score drop by?
Your credit score can drop significantly even with just one missed payment.
Experian research from 2019 involving 9.4 million individual cardholders and 14 million credit cards (that's about 90% of the number of active cards in Australia) found one missed credit card repayment - just one - could cause a credit score to drop by 22%, even if you'd never missed a payment before.
So a perfect score of 1,000 could fall to 780 with just one missed repayment, enough to drop you into the next lowest credit score band.
The drop increases to 26% with two missed credit card repayments and a whopping 42% for those with three or more missed credit card repayments in the last three months.
An important question to ask however is: Does it even matter right now?
Should you care about your credit score during a pandemic?
To some, the answer to this might be no. A credit score could seem trivial in the grand scheme of things, especially if you're worried about putting food on the table or a loved one getting sick with the virus.
But for others, letting your credit score deteriorate over the next few months will have significant consequences down the line.
"While mitigating the spread of the virus is the number one priority, eventually we will move past this crisis and ideally with as little lasting financial damage as possible," Mr Taylor said.
"As such, it is important to review your financial situation and adjust accordingly.
Let's say you're a first home buyer. You and your partner were all set to buy a home before the pandemic struck, and have now decided to wait until all the uncertainty is over - especially given house prices could be set to plummet by up to 20%.
During the pandemic, one of you had to take a pay cut and as a result a few bills weren't paid on time, or you acquired a bit of credit card debt to get by.
"If that same first-home buyer's credit score has reduced in that period they will potentially experience delays to their credit application," Mr Taylor said.
"In this instance working with your financial service provider to help minimise the impact on your credit score and enable you to stay on track will be paramount."
How you can work with your bank or lender to minimise the damage
As Mr Taylor, highlighted, it's important to contact your bank or lender if you're experiencing difficulty during the COVID-19 pandemic.
Lots of different banks, lenders, insurers and other institutions are offering relief packages for customers:
Banks are also offering extremely low fixed rate home loans
Banks are also expanding their financial hardship criteria
Banks are also offering repayment holidays for credit cards and personal loans
"Pending the conditions of these new measures, this is a positive move by the banks to help consumers better manage their credit and avoid falling further into debt during this crisis," Mr Taylor said, referring to banks deferring credit card and personal loan payments.
The same logic could also be applied to these other measures however.
"It could also free up some valuable funds for essential items."
To avoid tanking your credit score during this waking nightmare, talk to your bank, because as Mr Taylor warns, you can't access any of these concessions without asking first.
"Without organising a plan with your financial service provider, and unless new measures are brought into place, the system will work as per usual and missed repayments will negatively impact your credit score," he said.
"Keep an eye on your financial service provider's websites and social channels, any direct information they share such as emails or letters and follow the news where possible to ensure you are across the latest developments.
"Ultimately, maintaining a healthy score will be dependent on planning and asking for support where you need it."
Credit reporting bureaus offer free credit checks, as do banks like NAB, and you could take advantage of these services right now to make sure your credit score doesn't suffer.
Meanwhile, The Australian Prudential Regulation Authority (APRA) confirmed that mortgage holidays (aka deferred repayments, see above) will not count as a period of arrears.
The bottom line
This is an unprecedented time in our history, and there hasn't been a health crisis of this scale in about 100 years since the Spanish Flu.
Plus, Australia hasn't experienced a true recession since the early 1990s, as the country didn't technically enter one during the Global Financial Crisis, although a lot of people still suffered.
Mr Taylor says the most important thing Australians can do is not to overuse debt and to avoid making drastic changes where possible.
"While some families and individuals will be under significant financial pressure due to disrupted income, increasing credit card debt for example could lead to further problems down the line," he said.
"The coronavirus crisis is developing at such a rapid rate that decisions are changing daily, if not hourly, so avoid making drastic changes until you have the full picture."
And of course, informing your bank of any financial stress you're under is crucial if you're to avoid getting stung.
"Be aware that many providers are receiving increased enquiries, so visit their website or social media pages for the latest information on how best to get in touch," Mr Taylor said.
Read here to learn whether you should defer your mortgage repayments, and here to see how a mortgage holiday will affect your credit score.
And read here to learn how you can access the several different stimulus payments you might be entitled to.
---
Latest Articles