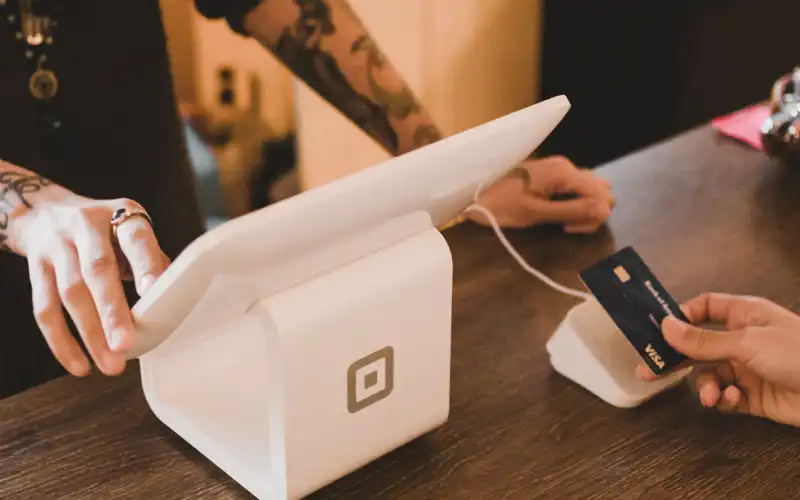 Photo by Clay Banks on Unsplash
Credit card providers are facing an increasingly competitive market, with more Australians than ever only owning one card.
The research from J.D Power found the number of cardholders only holding one credit card had increased from 56% in 2018 to 61% in 2019.
As a result, the benefits and services associated with cards have become more crucial, with 21% of cardholders citing them as the reason for choosing their primary card.
Further worrying data for card providers is the increased popularity of alternative payment services such as Afterpay.
Of the 4,609 cardholders surveyed, 22% have utilised these 'buy now, pay later' services, with younger cardholders adopting these services almost three times faster than others.
Bronwyn Gill, Head of Global Business Intelligence at J.D Power said to gain loyalty, card providers must offer enticing rewards while providing a seamless experience.
"In the age of hyper-personalisation, it is more critical than ever that issuers tailor their benefits and service offerings based on cardholders' evolving needs," Ms Gill said.
"An overwhelming number of cardholders use fewer than three types of benefits and services, so issuers should focus on quality instead of quantity.
"They must innovate and adapt best practices relating to the personalisation of their products and services."
Mobile app usage rates plateau
The research also revealed only 44% of cardholders used their credit card mobile app in the past 12 months, a 1% point increase from 2018.
The top reason cited for this was the adequacy of other channels in meeting their needs (31%), in what is concerning data for providers investing in a mobile-first approach.
Other key findings from the survey were that 57% of cardholders who were offered credit limit increases said such offers were unsolicited.
This is despite legislation introduced in July 2018, prohibiting unsolicited credit limit increases.
A somewhat unsurprising finding was that only 48% of cardholders have read the terms and conditions of their primary card.
The length of the text was said to be the primary reason (53%) for not reading them.
For those that have read them, 84% said they didn't fully understand them, with the primary reason for this being the complexity of language used (62%).
Which bank is most satisfactory?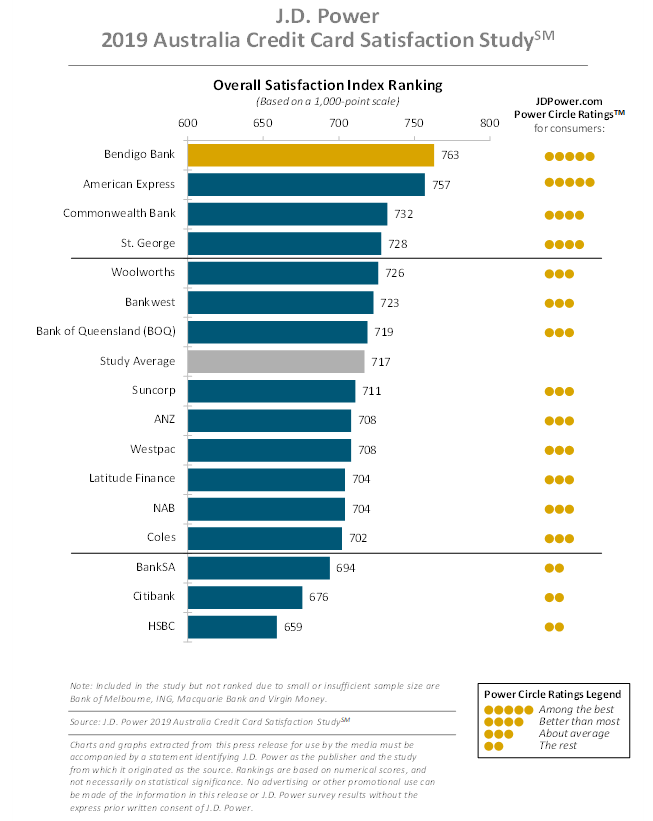 Source: J.D Power, 2019 Australia Credit Card Satisfaction Study.
On overall credit card satisfaction, Bendigo Bank ranked highest with an overall score of 763 (on a 1,000 point scale).
American Express came in second with a score of 757, while Commonwealth Bank rounded out the podium with a score of 732.
The average overall satisfaction level increased by 7 points to 717.
Now in its fifth year, the 2019 Australia Credit Card Satisfaction Study measures overall satisfaction in six key factors: interaction (30%); credit card terms (30%); communications (16%); rewards (11%); benefits and services (9%); and key moments (5% ).
---
Latest Articles