Figures out from the Commonwealth Bank of Australia's Business Sales Indicator (BSI) and National Australia Bank's (NAB) cashless retail sales index reflect a rise in consumer spending in March.
According to CommBank data, spending rose by 0.7% in the month, following a similar rise in February. It's the ninth gain in 11 months which shows the continued strong growth in spending across the economy.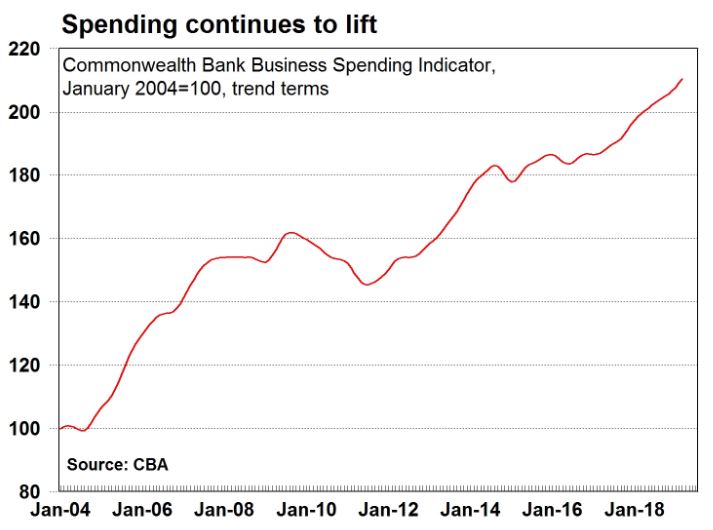 "There has been a lot of discussion around the impact of declining home prices across the major cities, yet consumers continue to spend. While wage growth remains modest, it continues to outstrip prices for a raft of goods and services," said Craig James, Commsec Chief Economist.
What did we spend on?
According to CommBank's data, the industries which recorded the biggest gains in sales over the month were 'amusement and entertainment' (up 1.6%), 'transportation' (up 1.6%), and 'hotels and motels' (up 1.2%).
"There continues to be solid evidence that Aussies are travelling locally rather than overseas, supporting transport, accommodation and tourism operators," said Mr James.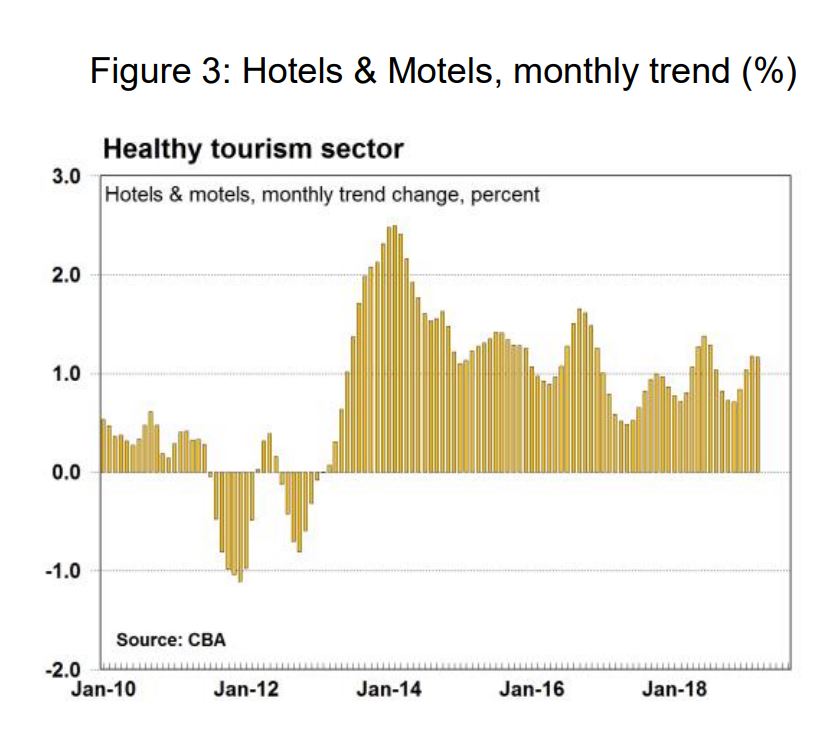 Interestingly, Western Australians have increased their spending the most, while those in the Northern Territory have tightened the purse strings.
"We are continuing to see strong spending growth in Western Australia, which is up 8.1 per cent in annual terms. This is the strongest growth of all states and territories.
"On the other hand, we continue to see declines in spending in the Northern Territory due to declining population growth," said Mr James.
What did we spend less on?
There were a handful of sectors that experienced dips in consumer spending.
Sales fell the most in business sales (down 0.9%) and government services (0.3%).
Sales at clothing stores, contracted services, repair services, and wholesale distributors and manufacturers were all broadly flat in March.
Retail sales flat after surprise surge in February
February's unexpected 0.8% spike in retail sales isn't expected to flow through to March, with NAB forecasting a more modest 0.3% increase.
NAB Group Chief Economist Alan Oster said February's surge exceeded their expectations.
"It's fair to say that we are skeptical whether such strong growth will continue. Our model forecasts a somewhat more modest 0.3% gain in March, although if it turns out that the February ABS print overshot, there is something of a downside risk," Mr Oster said.
Mr Oster said the expected March result is likely to be more reflective of the overall broader trend in retail spending this year.
"Our outlook for the Australian economy ultimately sees the consumer still struggling with their cash flow and hence with any discretionary spending."