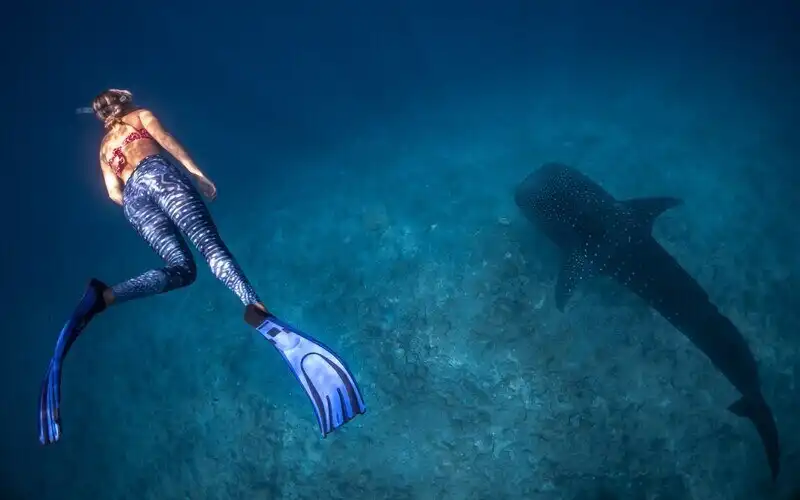 With borders potentially opening again soon, now could be a good time to compare credit cards that come with travel insurance.
Australia's biggest airline Qantas has said it expects most of its international flights to resume in October 2021, while flights to New Zealand have resumed this month. Domestic travel meanwhile could be more affordable than ever, with various state and local governments offering discounts and vouchers to residents, encouraging them to see more of their own backyards.
If you're planning to take advantage of these schemes, or are desperate to get out after not being able to travel for so long, then you'll need travel insurance. Depending on the credit card you have, you might already have a travel insurance policy, as this is a feature some credit cards offer customers.
This article highlights some credit cards with both domestic and international travel insurance.
Credit cards with domestic travel insurance
Credit cards with international travel insurance
What is credit card travel insurance?
Credit card travel insurance is a travel insurance policy that's included on a credit card, as opposed to a standalone policy from a travel insurer. Credit card travel insurance policies are normally activated when you purchase plane tickets or certain travel costs (like accommodation) with the card.
You can read more about the specifics of how these policies work in our explanation of credit card travel insurance.
Domestic credit card insurance
Domestic credit card insurance simply covers you for trips taken within Australia, and usually includes coverage for the following:
Cruises

Loss, theft or damage to luggage

Purchases made due to delayed luggage

Compensation for flight delays or cancellations

Personal liability

Rental vehicle excess
International credit card insurance
International credit card insurance is very similar to domestic insurance, as it covers loss and theft of luggage, cover for personal belongings, flight delays and cancellations as well as international cruises. However, it can also cover you for the more extreme costs that can arise when travelling overseas, like:
Overseas medical expenses and emergency evacuations

Dental expenses and funeral costs

Personal liability while overseas

Extreme activities (boating, abseiling, skiing and snowboarding etc.)
Is it worth using credit card travel insurance?
This depends on what you're after in a policy. Credit card travel insurance generally isn't free, as many credit cards that offer it charge annual fees, which can be as high as several hundred dollars. They may also charge an excess for a claim, which could be a few hundred as well.
You may find one or two travel insurance credit cards with a $0 annual fee, but even then, the card may have high interest rates and international fees (like currency conversion fees).
See here for a list of credit cards with no currency conversion fees and no annual fees.
Also, bear in mind that the insurance may be limited in its coverage. Credit card travel insurance sometimes might not cover:
Any pre-existing conditions

Anyone else but the cardholder (like your spouse or children)

Higher-value items you bring with you
The level of cover these policies offer tends to be a bit lower than what a standalone policy offers, so you might be limited when having to make larger claims. It all depends on if you've checked the policy limits in the card's terms and conditions. If you're happy with what it offers, then you could save some money by using your credit card's policy.
Does credit card insurance cover COVID-19?
The answer to this will obviously depend on the card in question, as there are dozens of different cards offered by almost as many different banks. Generally speaking though, Savings.com.au research in 2020 found most credit card companies would not cover COVID-19 based on their terms and conditions.
This includes no cover for people who cancelled trips due to COVID. According to CitiBank's terms and conditions for example:
If the reason you want to cancel your trip arises from or relates to COVID-19, then any General Exclusion for an epidemic/pandemic in your policy may apply and cover will be excluded.
A lot of companies have general exclusions around epidemics/pandemics/quarantines. But if and when travel resumes in the near future, these policies could potentially be relaxed.
What other travel perks do credit cards have?
Credit cards can be a good value product to take with you when you go interstate or overseas, as they can have a number of good features to take advantage of. Other popular features you may be able to use while travelling - depending on your card - could include airport lounge access, rental car excess cover, good value rewards programs, concierge services and more.
The table below shows a collection of credit cards that offer airport lounge access as a feature.
Savings.com.au's two cents
Credit card travel insurance can be a cheap and convenient way to insure yourself for any travelling you have planned if you have it, but you still need to compare it to standalone travel insurance policies to see if the inclusions suit you. If the card has a high annual fee, it may be cheaper to get a separate policy.
---
Photo by Sebastian Pena Lambarri on Unsplash