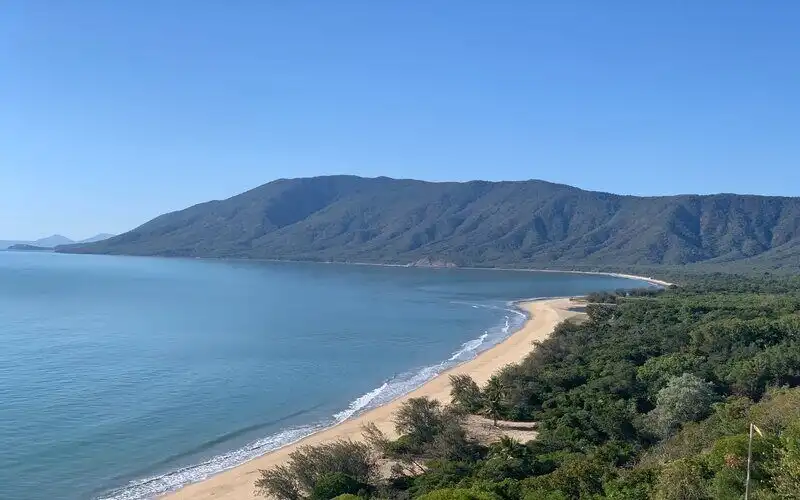 Queensland residents can soon apply for $200 travel vouchers to help boost their state's local economy.
From 12pm March 8 (today), Queenslanders can apply for the Cairns Holiday Dollars voucher, which gives 50% off tours in the Tropical North Queensland region up to the value of $200.
There are 15,000 vouchers available, and can be applied for via the State Government's website.



These vouchers now join the Queensland Government's $50 Discover Queensland voucher for dining out locally, as well as other state-based vouchers like the New South Wales Dine and Discover voucher and the Regional Travel Voucher Scheme in Victoria.
With the vouchers being available only for use in North Queensland, Premier Annastacia Palaszczuk has introduced this scheme to help boost the state's struggling tourism sector, which is currently in a $2.2 billion COVID-induced hole.
Ms Palaszczuk had previously called for the Federal Government to extend JobKeeper to help, but it is still unclear whether or not this will happen.
"Tourism has taken a hit during the pandemic, and those who depend on international visitors have been doing it particularly tough – especially up north," the Premier said.
"So if you've ever wanted to visit Tropical North Queensland, now's the time – Queensland is the place to be!"
It is believed this scheme will be extended to the rest of the state if it's successful, but for now it's exclusive to North Queensland and places are limited.
"We will be looking down the track how we can attract people from other states to also come and support Queensland," Ms Palaszczuk said.
Tourism has taken a hit during the pandemic, and those who depend on international visitors have been doing it particularly tough – especially up north.

The voucher will give successful recipients a 50% discount on eligible tourism attractions, up to the value of $200.

— Annastacia Palaszczuk (@AnnastaciaMP) March 6, 2021
Tourism Tropical North Queensland chief executive Mark Olsen meanwhile said the sector has been "cut in half" by COVID.
"The Cairns Holiday Dollars is the injection that the industry needs," Mr Olsen said.
"In the domestic market, April to June is the quietest time, it's when our international market booms, so the industry needs a lift right now."
These 15,000 tickets will be distributed via a lottery, conducted using an electronic random draw, and winners will be contacted via email and SMS in one week.
Only one voucher can be used per person, and they're valid for one use only, so best spend as close to $200 as possible.
International travel to resume in October?
Various state governments might be trying to encourage residents to travel local, but domestic travel isn't enough to save the tourism industry by itself, according to recent comments by Tourism and Transport Forum (TTF) CEO Margy Osmond.
"Suggestions that increased domestic travel can replace the lack of international visitation is a complete myth with the average international tourist spending three times the average domestic tourist and in the case of Chinese tourists – our biggest market pre-Covid – spending over five and a half times," Ms Osmond said.
"While health remains the number one priority in the management of COVID-19 and TTF has continued to support the Government in its management of the pandemic, the prospect of no international travel in 2021 makes the domestic tourism market all the more critical."
But international travel could be back on the agenda as soon as October this year, music to ears of travel-starved Australians.
Qantas Group CEO Alan Joyce said in the airline's half-year results last month that international flights should be back by October.
"Since the start of this year, we've seen: a huge surge in COVID cases around the world; new strains emerging; and a shift from 'herd immunity' as the threshold for opening borders to 'fully vaccinated'," Mr Joyce said.
"As a result, we're now planning for international travel to restart at the end of October this year, in-line with the date for Australia's vaccine rollout to be effectively complete."
Flights to New Zealand meanwhile are penciled in for July.
See also: Airfares could drop by 35% in a post-coronavirus 2021
---
Port Douglas QLD, Australia. Photo by Kikki Starr on Unsplash