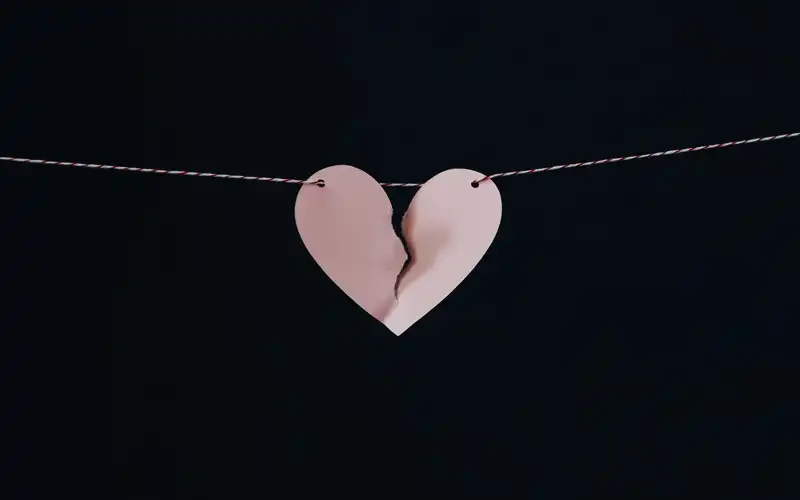 Here's what happens if you break up with someone you signed a lease with, and what you need to do.
On this page:
You've finally done it. You've talked to your partner and the two of you have decided to take the plunge and move in together, signing your names together on a lease for a rental property before you buy. We sincerely hope it works out, but statistically, lots of relationships don't. Up to 33% of all Australian marriages are expected to end in divorce - there are more than 40,000 each year - while there's an even greater number of breakups in non-marital romantic relationships each year. This has become even more likely thanks to the coronavirus, with Relationships Australia reporting a 300% increase in the number of people seeking a separation in 2020.
Breaking up with someone you live with can be hard enough without factoring in the financial and housing problems it can create. But when you sign a lease with someone, you've signed a binding legal agreement to pay rent for a certain period. So what happens when you no longer want to live with them?
Buying a home or looking to refinance? The table below features home loans with some of the lowest interest rates on the market for owner-occupiers.
Lender

---

Variable

More details

FEATURED

UNLIMITED REDRAWS

SPECIAL OFFER

Smart Booster Home Loan Discounted Variable - 2yr (LVR < 80%)

Fast turnaround times, can meet 30-day settlement
For purchase and refinance, min 20% deposit
No ongoing or monthly fees, add offset for 0.10%

Variable

More details

FEATURED

AN EASY DIGITAL APPLICATION

Neat Variable Home Loan (Principal and Interest) (LVR < 60%)

No ongoing fees - None!
Unlimited additional repayments
Easy online application, find out if you're approved quick!
Redraw- Access your additional payments if you need them
Use the app to get loan insights to help you pay off your home loan faster

Neat Variable Home Loan (Principal and Interest) (LVR < 60%)

No ongoing fees - None!
Unlimited additional repayments
Easy online application, find out if you're approved quick!
Redraw- Access your additional payments if you need them
Use the app to get loan insights to help you pay off your home loan faster

Variable

More details

FEATURED

100% FULL OFFSET ACCOUNT

NO APPLICATION FEE OR ONGOING FEES

Low Rate Home Loan - Prime (Principal and Interest) (Owner Occupied) (LVR < 60%)

No upfront or ongoing fees
100% full offset account
Extra repayments + redraw services

Variable

More details

NSW/VIC/SA METRO & INNER REGIONAL AREAS

$5000 CASHBACK. T&Cs APPLY.

Variable Home Loan (Principal and Interest)

No upfront or ongoing fees
100% full offset account
Extra repayments + redraw services
Fast turnaround times, can meet 30-day settlement
For purchase and refinance, min 20% deposit
No ongoing or monthly fees, add offset for 0.10%
Base criteria of: a $400,000 loan amount, variable, fixed, principal and interest (P&I) home loans with an LVR (loan-to-value) ratio of at least 80%. However, the 'Compare Home Loans' table allows for calculations to be made on variables as selected and input by the user. All products will list the LVR with the product and rate which are clearly published on the Product Provider's web site. Monthly repayments, once the base criteria are altered by the user, will be based on the selected products' advertised rates and determined by the loan amount, repayment type, loan term and LVR as input by the user/you. *The Comparison rate is based on a $150,000 loan over 25 years. Warning: this comparison rate is true only for this example and may not include all fees and charges. Different terms, fees or other loan amounts might result in a different comparison rate. Rates correct as of May 25, 2022. View disclaimer.
How does a relationship ending affect a lease?
The lease is a contractual agreement to live in a property someone owns for an extended period of time. As a contract, someone choosing to leave the property for any reason - be it for work or for personal reasons - means there are often financial obligations they still have, despite not living there anymore.
This process is known as 'breaking the lease', and most people who've rented before are probably familiar with the term. A housemate breaking their part of the lease can cause difficulties at the best of times, as the rent still needs to be paid. When you factor in the often difficult process of a breakup or a divorce, breaking a lease can be even harder than it already is.
According to :Different Head of Customer Experience Shannyn Laird, a relationship breakdown during a lease can be tough, and it only complicates the emotional aspect of it.
"When breaking the lease occurs through housemates, unless something untoward has happened it's usually quite reasonable and respectful, they make an agreement together and off they go," Ms Laird told Savings.com.au.
"But when it's a couple separating, obviously they're probably not agreeing on much, which makes agreeing on a path forward really complex and we feel like we get caught in the middle."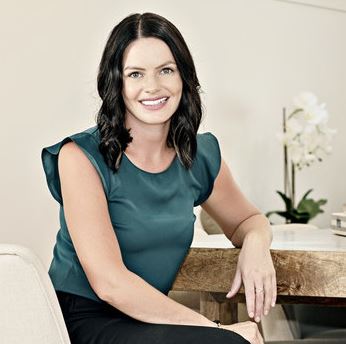 :Different's Shannyn Laird. Picture: Linkedin.
:Different is a full service property management company operating in New South Wales, Queensland and Victoria, claiming to offer cheaper and more efficient property management services at a flat rate of $100 a month.
In her experience at :Different, Ms Laird said this type of situation occurs fairly often. And with coronavirus forcing lots of couples to stay at home together in 2020, it became even more common.
"Last year we saw a lot of separations as people went from having good jobs and good incomes to being stuck at home together for way too long, as well as potentially extra stresses like financial stress and job changes," she said.
"We saw a lot of break leases last year."
Does it come with any extra costs?
Ending a lease will almost always cost you money barring some specific compassionate situations - we'll go through what these costs can be below. You often have to pay for ending a lease early because you've entered an agreement to pay rent for a certain period of time.
According to Ms Laird, ending a lease because of a breakdown in a relationship doesn't come with any extra costs in itself, but it can make it more likely you'll have to pay the usual costs for longer.
"Often the extra costs are incurred because they can't agree on a path forward fast enough," she said.
"So partner one has moved out, partner two is staying in the property paying the rent on their own, and there's a delay in getting the property leased or advertised even because they can't agree on what the best path forward is."
For example, one person might stay in a messy property but refuse to clean it while person two tries to find another tenant to take their spot. Until that happens they're still on the hook for their share of the rent, but this could be complicated by a messy breakup.
"The extra costs like advertising and the let fee can be hard to negotiate when two people aren't talking or aren't agreeing on things."
How much does it cost to break your lease?
The usual costs for ending a lease before it expires are:
Advertising costs for the landlord

The re-letting and/or the agent fee

Your regular rent until the new tenant moves in or the lease expires

A break lease fee
How high these costs are (and which ones you can be charged) vary from state to state. In the three states :Different operates in, the costs are as follows.
| NSW break-lease fees | VIC break-lease fees | QLD break-lease fees |
| --- | --- | --- |
| Four weeks rent if less than 25% of the agreement has expired | Reasonable advertising fees | Reasonable advertising fees |
| Three weeks rent if 25-50% of the agreement has expired | The let fee (usually two week's rent plus GST) | The let fee (one week's rent plus GST) |
| Two weeks rent if 50-75% of the agreement has expired | Rent until the new tenants are found | Rent until the new tenants are found |
| One weeks rent if 75% or more of the agreement has expired. | | |
These fees often don't apply in "extraordinary circumstances", like domestic violence, being placed in social housing, the property being deemed unsafe or the landlord selling the property without telling you in the lease.
"Paying rent is the really ambiguous part. It depends on whether the current rate is reasonable. If not then it's what the landlord's willing to reduce to and if there's a compensation component that the tenant has to pay, and whether the tenants are presenting it well," Ms Laird said.
Most tenants' unions and consumer bodies argue these fees should only be paid on a pro-rata basis, which means they get lower depending on how much of the lease has expired. New South Wales already does this, and you could negotiate lower fees with your landlord in other states, but chances are you'll have to pay the fees specified in the lease.
How can you legally end a fixed-term lease?
Leases can only end legally - without compensation or fronting a tribunal - in a number of different ways:
Finishing on the date specified

The property becomes uninhabitable (asbestos, water damage etc.)

Repeated breaches of the agreement by the landlord (like entering without warning, nor making repairs etc.)

Undue hardship for the tenant (some compensation may still be required)

Mutual agreement between both parties, which can be hard to come by

A court order, which may involve other legal fees
So there are some situations where your relationship may break down and you don't have to pay to break the lease. You may be near the end of the fixed-term anyway and just ride it out, or the situation may have put you in financial hardship - like a partner skipping town with all your money.
But in most cases, you may end up having to fork out the cash, which is why it can literally pay to be prepared for such a scenario.
What to do when the relationship ends
Unless you're having a really amicable breakup and can continue living together, then you'll need to make arrangements with each other and your landlord. And despite how hard it may be, working together works in both of your interests in most cases.
"Be receptive to making an agreement, and then working together after accepting that the relationship is now over, say 'let's manage this as respectfully as quickly as we can' together," Ms Laird said.
"I often encourage tenants to end it rather than trying to keep one person staying on because it's much faster."
Deciding who stays and who goes, whether it's one or both of you, is arguably the most important part, because you need to arrange for the rent to be paid to the landlord via a replacement. The following tips can be useful for managing this process:
When deciding who stays, it can be easier to ask if the person who lived there first wants to stay

Working together to find a suitable replacement might be easier

See if subletting is an option if neither of you wants to stay on (you'll need to ask the landlord about this)

Set a strict move-out date and stick to it

Try to find affordable accommodation in the meantime, whether it's your own place or by staying with friends/family

Don't leave the other person in the lurch. Make sure you keep contributing to rent and shared expenses
But above all, always keep your landlord in the loop about what's happening, and try your hardest to be civil and keep your emotions in check during what will be a difficult period. If necessary, hire a mediator who can help sort out the more…complicated discussions, like who gets the house plants. Relationships Australia (1300 364 277) is one organisation that can help with mediation.
How to avoid complications before you sign
While this will almost always be a difficult time, Ms Laird says you can avoid the worst of it by simply being prepared for it to happen, which might involve having a difficult conversation with your partner.
"You go into a relationship or a tenancy with the best intentions, but things do go wrong," she said.
"Unlike a prenup for a marriage, it's not as common for people to talk about this or to even give it any thought, and they don't expect when they're signing their lease and buying new furniture and moving in that it's not going to work out.
"A lot of people just assume that if they need to break the lease because they moved jobs, moved states, bought a house that 'we're in it together, we're going to make a decision, we'll break the lease, we'll budget for the re-letting costs, everything will be fine'.
"They don't take into account what will happen if they go their separate ways."
A good way to avoid complications should the worst happen is to work out beforehand who gets what and how you'll manage rent and other obligations. While you don't have to go quite as far as getting a prenup - a legally binding financial agreement between two people getting married stating who gets what assets and debts in a separation - having a written agreement between you can help.
That may not guarantee it gets sorted out 100% without a hitch, but you'll at least have some guidelines to fall back on.
Always leave if your safety is threatened
Most of the general advice presented in this article is geared towards relationship breakdowns that don't involve abuse, be it physical, emotional or financial. Given that one in six women and one in 16 men experience some form of domestic abuse (per the 2016 census), and 15.7% of women and 7.1% of men also suffer from financial abuse, it's possible you or someone you know reading this is experiencing a relationship collapse where their safety isn't guaranteed.
In such a situation, the usual rules don't apply. You should make leaving the property and maintaining your safety the number one priority. You should also know that you can apply to end your tenancy both with your landlord or with the relevant tenancy body without a penalty. In New South Wales, for example, you can break your lease if you have any of the following:
A copy of the certificate of conviction for the domestic violence offence

A copy of a current Domestic Violence Order protecting you or your dependent child

A copy of a current injunction granted under section 68B or 114 of the Family Law Act 1975

Or a declaration made by a competent person in the required form, that you or your dependent child are a victim of domestic violence.
Tenants Union NSW provides the following template you can send to your landlord: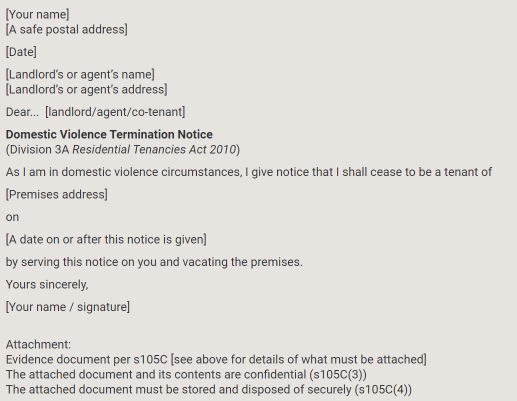 ---
If you or someone you know is experiencing domestic or family violence, call 1800RESPECT (1800 737 732) or visit www.1800RESPECT.org.au.
In an emergency or if you're not feeling safe, always call 000.
---
Savings.com.au's two cents
While Savings.com.au aren't relationship counsellors, we do know a thing or two about finances, and the two are usually interlinked. Money is one of the leading causes of a breakdown in relationships, and if you break up mid-lease, the money aspect of moving out or finding a replacement tenant can make a hard situation worse.
That's why it's important to try as hard as possible to sort it out in a mature and civil way, as both parties can end up taking a hit in their bank accounts if they don't. Work together as best you can to work out who gets what and who will live where, and aim to have this worked out long before you split as a precaution. If you're really struggling to make it work, seek professional help, such as from a mediator, a lawyer, or a good property manager. You can also consult your state's tenants' union or representative who have staff trained to help with situations like these.
---
Photo by Kelly Sikkema on Unsplash