Akin to a roommate eating that leftover pizza of yours you'd been craving while at work all day, gazumping can see the house you had your heart set on snatched away at the last minute.
Find out what gazumping is, as well as how to protect yourself from potential gazumpers.
Buying a home or looking to refinance? The table below features home loans with some of the lowest interest rates on the market for owner occupiers.
Lender

---

Variable

More details

FEATURED

Online Exclusive

Up To $4K Cashback

Includes NOV RBA Rate Increase

loans.com.au – Variable Basic Cashback Home Loan (Principal and Interest) (LVR < 70%)

Immediate cashback upon settlement
$2000 for loans up to $700,000
$4000 for loans over $700,000

Variable

More details

FEATURED

Refinance Only

Apply In Minutes

Unloan – Variable Rate Home Loan – Refinance Only

No application or ongoing fees. Annual rate discount
Unlimited redraws & additional repayments. LVR <80%
A low-rate variable home loan from a 100% online lender. Backed by the Commonwealth Bank.

Variable

More details

FEATURED

Up – Up Home Variable (Principal & Interest) (LVR ≤ 90)

Up is 100% owned by Bendigo Bank.
Up to 50 offset accounts
New joiners get $10 by signing up to the app using code UPHOMESAVINGS. (T&Cs apply)
Immediate cashback upon settlement
$2000 for loans up to $700,000
$4000 for loans over $700,000
Important Information and Comparison Rate Warning
---
What is gazumping?
Gazumping occurs when a buyer and a seller agree on a price to buy a property but the property is then sold to someone else.
This occurs when the person who made the original offer only has a handshake or verbal agreement.
As no contract has been signed, another person can swoop in and outbid the original offer, as there is no legally binding agreement.
A legally binding agreement typically only occurs when signed contracts have been exchanged between each party.
While it's somewhat of a grey area, gazumping is completely legal across Australia, however dodgy it may sound.
Only Queensland has managed to effectively eliminate gazumping, as when a buyer makes a formal written offer to buy a home and the seller accepts, the agreement is binding in the Sunshine State.
This process removes the risk of someone swooping in during the period between verbally agreeing and exchanging contracts.
Gazumping typically benefits sellers, especially in a rising market, as they're likely to get a higher offer if gazumping occurs.
From a buyer's perspective, you may be asked to match a higher offer and pay more or lose the sale completely.
---
How does gazumping happen?
A real estate agent is legally required to work in the best interests of the vendor (the seller).
When a verbal agreement has been struck, the property is still technically available and is likely still being advertised.
Gazumping can occur in two ways from this point. The first is the agent can use the offer that's been made to leverage a better deal for the seller.
The agent can shop the offers, going back and forth between prospective buyers, inflating the price for the seller until only one remains.
The second way it may occur is less salacious, and simply involves a superior offer than the original one being made.
Given the agent has to work in the best interest of the vendor, they will have to present the offer to them, who will very likely accept a stronger offer.
The agent can then shop the offer from here, or ask the original buyer to match the offer.
---
What happens if I get gazumped?
There are a number of negative consequences that come with getting gazumped.
The most obvious one is you've lost out on a home you had your heart set on and what may have been your dream home. That will no doubt leave more than just a sour taste in your mouth.
Adding to this sour taste will be the money you've lost. The vendor and/or agent are only legally required to refund your expression of interest payment.
They have no obligation to refund any money you've spent on legal costs, conveyancing, inspection reports, or finance application costs.
These costs can very easily rack up into the thousands of dollars, money which has essentially been wasted.
---
How to avoid getting gazumped
Unfortunately, there is always an inherent risk of getting gazumped as a buyer if contracts haven't been signed and exchanged. Here's a number of ways you can minimise and potentially eliminate that risk:
Get pre-approval
Home loan pre-approval is when a lender agrees in principle to lend you a certain amount of money to buy a home. It's not legally binding and you're not guaranteed that money, but its a great place to start for budgeting. When it comes to gazumping, pre-approval can mean a much shorter wait to get the funds lent to you to buy the home. This can shorten the time it takes to exchange contracts, reducing the risk of being gazumped.
Have your deposit ready
In the same vein as getting pre-approval, having your deposit ready to go and minimising the delay of exchanging contracts can dramatically reduce your chance of getting gazumped.
Obtain legal advice
As soon as you can get your hands on the sale contract, send it to your conveyancer or solicitor. They can examine it to ensure everything is above board and the cooling-off period is in place.
Get a building and pest inspection
>
Use the cooling-off period to get a building and pest inspection to ensure there are no structural issues with the home. You want to ensure a quick sale to avoid being gazumped, but you don't want to buy a home that's going to fall down when you move in.
Exchange contracts ASAP
<
Exchanging contracts is the ultimate goal of a buyer when trying to avoid being gazumped. This is the point of no return for the seller, while the buyer has the cooling-off period to pull out. The house is off the market at this time, so should you pull out, you'll have to pay 0.25% of the purchase price to make up for the inconvenience.
Don't lowball the seller
Negotiating in good faith is an important part of avoiding getting gazumped. Prior to entering an offer, a buyer should have done their research on the property, the surrounding area, and properties recently sold in that area. The seller and the agent will know a suitable valuation of the home, but will also want to get the best price possible. Lowballing may seem like a way to shave some money off the price, but it makes you more vulnerable to the agent shopping the offer. Entering a market-value bid reduces the risk of this and makes you seem like a more reasonable party to work with.
Ask to be notified of other offers in writing
When you enter an offer, you can ask the seller to notify you if other offers have been made i.e. gazumping. This can allow you to match or outbid the offer, should you wish too.
Have a budget
It's vital you have a budget when making an offer. In the event someone gazumps you or the agent tries to shop the offer, getting into a bidding war can be a costly exercise. Having a limit on how high you can go may prevent you from getting carried away and making an offer you can't afford.
Buy at auction
Buying at auction removes the danger of gazumping completely. When someone makes an offer at auction which is accepted, the buyer and seller are bound to that purchase at that price.
Engage a buyers agent
A buyer's agent acts on behalf of the buyer to buy a property. They have a close relationship with a large range of agents and consequently, know which ones may shop your offer and which ones are more reliable. While they won't completely remove the danger of gazumping, they may be able to point in the best direction to minimise the risk of it occurring.
---
Savings.com.au's two cents
After reading this, you may be very anxious about being gazumped.
Gazumping isn't super common and prospective buyers aren't waiting in the shadows to swoop in and buy your dream house.
It is possible though, and following the ways to prevent it will reduce the chance of it happening and are also great practices to implement.
Photo by Adeolu Eletu on Unsplash
---
---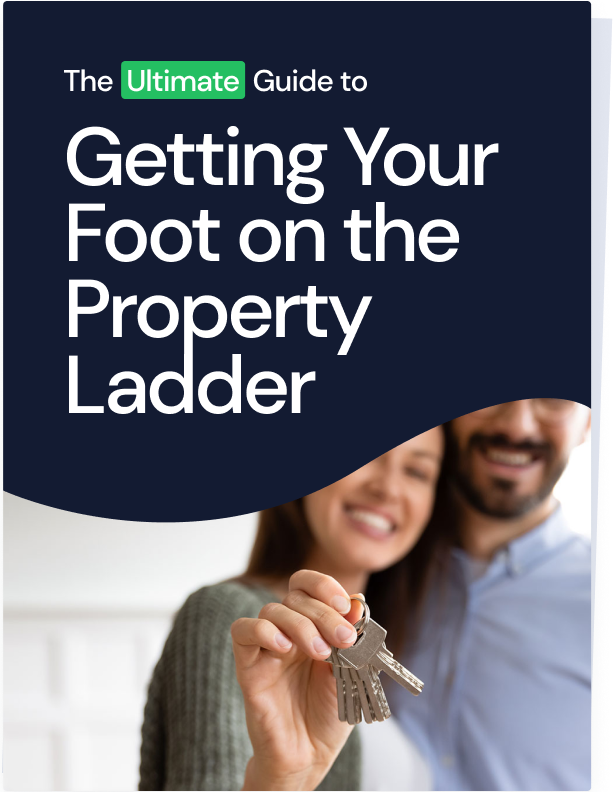 Ready, Set, Buy!

Learn everything you need to know about buying property – from choosing the right property and home loan, to the purchasing process, tips to save money and more!

With bonus Q&A sheet and Crossword!