Green home loans reward borrowers for making homes more energy efficient and sustainable by offering discounted interest rates that encourage borrowers to be more environmentally responsible. If you're trying to reduce your environmental footprint and want to lower your energy bills, green home loans are an incentive for borrowers because they generally offer more competitive interest rates than traditional home loans.
Many lenders also offer loans for making energy-efficient additions to the home, which can be paid off alongside a regular home loan. Each lender has its own eligibility criteria borrowers have to meet in order to be eligible for a green home loan. It's best to check directly with your lender to find out how to be eligible for a green home loan.
Usually qualifying for a green home loan involves qualifying for a certain star-level or certification under the Nationwide House Energy Rating Scheme (NatHERS).
The market for green home loans may be fairly small in Australia at the moment, but as homeowners become increasingly eco-conscious, it's likely the market will grow.
---
Advertisement
Building or buying an energy-efficient home? This table shows some of the lowest interest rates in the market for 'green' homes.
Lender

---

Variable

More details

FEATURED

90% LVR

loans.com.au – Solar Investor Loan (Principal & Interest) (LVR < 90%)

You MUST already have Solar or a documented plan to install within 90 days to be eligible for this loan
Available for refinance or purchase
No monthly, annual or ongoing fees

Fixed

More details

Bank Australia – Clean Energy Home Loan Package - Eco Plus Fixed 3 Years (Principal & Interest) (LVR < 90%)

Variable

More details

Gateway Bank – Green Plus Home Loan (Principal and Interest) (LVR < 80%)

Variable

More details

Summerland Bank – Eco Investment Loan (New Customer) (LVR < 60%)

Variable

More details

Gateway Bank – Green Plus Investment Loan (Principal and Interest) (LVR < 80%)

Variable

More details

Regional Australia Bank – Sustainable Home Loan (Principal and Interest)

Variable

More details

Firstmac – Solar Investment Loan (Principal and Interest) (LVR < 90%)
Immediate cashback upon settlement
$2000 for loans up to $700,000
$4000 for loans over $700,000
Important Information and Comparison Rate Warning
What's the criteria for a green home loan?
Generally speaking, to be eligible for a green home loan your new or existing home must meet certain criteria that includes (but is not limited to):
Solar panels

Insulation

Double glazing

Solar hot water systems

Water tanks

Energy storage system
Your home generally also has to meet or exceed a seven star NatHERS rating to be eligible for a green home loan, explained below.
---
What is the NatHERS rating?
The Nationwide House Energy Rating Scheme (NatHERS) is a star rating system out of 10 which rates the energy efficiency of a home based on its design.
The rating system is judged on many factors such as the layout of the home, construction methods and materials used, and how much heating or cooling the occupants may need to use to live comfortably throughout the year.
When applying for a green home loan, many lenders will require a NatHERS Accredited Assessor to complete a Nationwide House Energy Rating Scheme Certificate which shows a NatHERS rating of 7 stars or higher
How is the NatHERS rating calculated?
To calculate a NatHERS rating, a NatHERS Accredited Assessor will use software that models expected indoor temperatures based on data specific to that property, including information on design and construction of the home, climate, and common patterns of household use.
The NatHERS Accredited Assessor then enters data into the software to develop a simulation model of the house or apartment, including:
size and function of rooms

size and specification of openings

building materials/windows/products

type of construction

dwelling orientation

location
The software then models how much heating or cooling the occupants may need to live comfortably during the year by simulating how the local climate heats and cools the house during the day and night.
As soon as the temperature inside falls outside of a 'comfortable' range, the software models the need for heating and cooling based on the assumption the occupants in the house will open or close windows and blinds/awnings before resorting to using heating or cooling.
The total estimated annual heating/cooling requirements are then converted to a star rating out of 10.
It's important to note the NatHERS rating does not take into account things like household appliances, hot water systems or lights because these are usually replaced many times over the course of the building's lifetime.
How to apply for a green home loan
As with the criteria for a green home loan, the application process will differ between lenders. However, typically the process will look similar to the following:
Find a lender: There isn't a large range of lenders offering green home loans, so finding a suitable one isn't a mammoth task but it may limit your options. Calculate your borrowing power to get an idea of whether they will lend you the required sum, and check whether they have loan features you will require.

Submit application and documents: The lender will have a specific application form and will require you to provide supporting documentation that you will need to submit. A statutory declaration confirming the home has the required environmental features and measures is usually needed.

Wait for approval: Approval can typically take anywhere from a day to three weeks.

Final approval: The lender will approve your loan and finalise your paperwork and loan payment to the necessary party.
Green loans for environmentally-friendly additions
Rather than buy or build a new home under the NatHERS rating system, there are a handful of mortgage-adjacent loans for making green additions to your existing home. What this means is that if you have a mortgage with that lender, you may be able to borrow more money at a low rate specifically for green additions to your home.
Commonwealth Bank: Existing CommBank customers with an eligible home loan or investment home loan can use the CommBank Green Loan to buy and install renewable technology for their homes.

Bank Australia: The customer owned bank offers a Clean Energy Home Loan in partnership with the Clean Energy Finance Corporation (CEFC). The Clean Energy Home Loan is available on the Premium Package Home Loan for new and existing customers (including refinancers).

RACQ Bank has a green loan for amounts between $3,000 and $50,000
Many lenders also offer green personal loans, which come with an additional subset of considerations to home loans.
---
What are the advantages and disadvantages of green home loans?
Before jumping in to the first green home loan you can find, there are a few considerations to make.
Pros
Interest rate discounts. Most green home loans offer lower interest rates than traditional home loans as an incentive for borrowers to build or buy homes that are more environmentally friendly.
Higher LVR. Some green home loans are available at a higher loan-to-value-ratio (LVR) than traditional loans - some allow a 90% or even 95% LVR. This means you can go in with a deposit as low as 5 or 10%, but you will need to pay Lenders Mortgage Insurance (LMI).
Reduce your environmental footprint. Besides interest rate discounts, the most obvious incentive of a green home loan is that it finances your role in fighting climate change by reducing your footprint on the environment and living more sustainably.
Lower your energy bills. Making your home more energy efficient can also lower your power bills, so over time you could expect some cost savings when it comes time to pay the electricity bill.
Cheaper loans for green add-ons: Rather than buy a whole new home, many lenders typically offer additional loans for a competitive interest rate if you want to make energy-efficient additions to your home.
Cons
Strict eligibility criteria. Unlike traditional home loans, green home loans have far stricter eligibility criteria that your home will have to meet in order to be eligible for the loan. Generally, your property will need to have at least a 7 star NatHERS rating and/or have sustainable features.
Limited lenders. More lenders are beginning to offer green home loans but as it currently stands, the market in Australia is fairly small, which means you'll have fewer lenders to choose from.
---
Frequently asked questions
How much can I borrow with a green home loan?
How much you can borrow with a green home loan can come down to the lender and your personal circumstances. Lenders often have minimum and maximum loan amounts - this is typically anywhere from $150,000 to over $1,000,000. You'll only be approved up to a certain amount based on a number of factors. These factors include your income, assets and liabilities, credit score, and current debts.
Do green home loans offer offset accounts or redraw facilities?
Many green home loans come with offset accounts and redraw facilities as they are essentially a discounted regular home loan. However, some lenders may not offer these features, or charge you for the privilege, so double check before applying.
Can you get pre-approval for a green home loan?
It is possible to get pre-approval for a green home loan, dependent on whether the lender offers this. You'll need to prove the home meets the relevant green criteria, and provide the necessary paperwork. Keep in mind, pre-approval isn't a guarantee, but gives you an idea of what the lender may let you borrow.
How much deposit do you need for a green home loan?
You'll typically need at least a 5% deposit for a green home loan, however, some lenders require you to have a 20% deposit. If you have less than a 20% deposit, you'll likely have to pay lenders mortgage insurance, or LMI.
Photo by Vivint Solar on Unsplash
Article first published 8 July 2021, last updated 26 April 2022.
---
---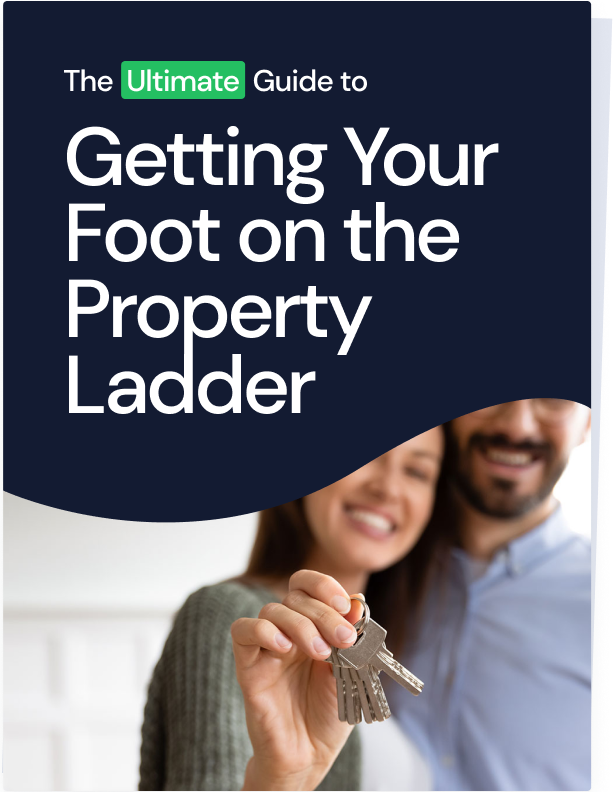 Ready, Set, Buy!

Learn everything you need to know about buying property – from choosing the right property and home loan, to the purchasing process, tips to save money and more!

With bonus Q&A sheet and Crossword!