Home is where the heart is, but also where all your stuff is. Though none of us likes to think about it, there is always the possibility that your home (and your belongings) could be damaged or even lost. Whether it's a natural disaster - like a cyclone or bushfire - or burglars breaking through your window; sometimes, it can be helpful to prepare for the worst.
Enter home and contents insurance. You may have heard of home insurance, you may have heard of contents insurance; as Hannah Montana would say, "mix it all together and you know that it's the best of both worlds".
---
Advertisement
Buying a home or looking to refinance? The table below features home loans with some of the lowest interest rates on the market for owner occupiers.
Lender

---

Variable

More details

FEATURED

4.6 Star Customer Ratings

Includes Nov RBA Rate Increase

loans.com.au – Variable Home Loan (LVR < 90%)

Low rates for purchase and refinancing
Simple online application process
No fees, unlimited redraws, 0.10% offset

Variable

More details

FEATURED

Refinance Only

Apply In Minutes

Unloan – Variable Rate Home Loan – Refinance Only

No application or ongoing fees. Annual rate discount
Unlimited redraws & additional repayments. LVR <80%
A low-rate variable home loan from a 100% online lender. Backed by the Commonwealth Bank.

Variable

More details

FEATURED

Up – Up Home Variable (Principal & Interest) (LVR ≤ 90)

Up is 100% owned by Bendigo Bank.
Up to 50 offset accounts
New joiners get $10 by signing up to the app using code UPHOMESAVINGS. (T&Cs apply)
Low rates for purchase and refinancing
Simple online application process
No fees, unlimited redraws, 0.10% offset
Important Information and Comparison Rate Warning
---
What is home and contents insurance?
The easiest way to explain what home and contents insurance is is to break it down into two parts: home insurance and contents insurance.
Home insurance
As you can imagine, home insurance is designed to protect your actual home - from the windows to the walls - in the case of damage or loss. Home insurance can cover you in the event of a fire, storm damage, theft, or any other damage to your property. You could even be covered for things happening on your property - like your front gate falling down - depending on your insurance plan. Ultimately, the extent of your home insurance will depend on your insurance company and your level of coverage.
Another type of home insurance - but tailored for landlord-specific risks - is landlord insurance. For example, events like loss of rental income, theft, or damage to your property caused by tenants - as well as all the other situations covered by home insurance - could be included in a landlord insurance arrangement.
Contents insurance
Now for the second part of the equation; contents insurance insures - you guessed it - the contents of your home. Contents insurance protects all your precious belongings in the case of theft, fire, or any other event where things are damaged or lost. Items that could be covered range from your couch to your fridge to your jewellery collection.
Unfortunately, your portable goods - like your phone or your laptop - may not be covered by contents insurance. However, any items that are always kept inside your home - from your computer to your clothes - can be included on your insurance plan.
Home and contents insurance
Home and contents insurance is basically exactly what it sounds like. In essence, it insures both the inside and outside of your home. Rather than needing to pick one thing to protect - your home or your stuff - or set up two insurance plans, home and contents insurance bundles the two and protects you in any event where your home and/or your belongings are affected.
When taking out a home and contents insurance plan, you'll likely be given two options to choose from: total replacement cover or sum insured cover.
Total replacement cover: Having total replacement cover means that in the case your home is severely damaged or destroyed - for example by a fire or severe storm - you would be reimbursed for the full cost of rebuilding or restoring your home to the condition it was prior to the incident.

Sum insured cover: The more common option of the two, you would be covered up to a predetermined estimate you would need to pay if you needed to claim for damages.
After choosing the type of home and contents coverage that suits you, you can usually choose some optional extras to be included in your plan. These are typically not included in the basic coverage provided but this can vary.
Common extras to choose from include coverage for the belongings you take with you outside your home (phone, laptop, etc.), accidental damage, or flood insurance. Depending on your personal situation and preferences, where your home is located, and any other relevant factors, you may decide adding some extras would be beneficial for you.
How much does home and contents insurance cost?
As you can imagine, home and contents insurance can be more expensive than home insurance or contents insurance on its own. But since you're getting two-in-one, combining them with home and contents insurance can work out to be cheaper and simpler if you already had two separate insurance plans.
According to the Australian Competition and Consumers Commission (ACCC), the average yearly premium of home and contents insurance in Australia is $1,400. However, report findings also revealed that home insurance becomes more unaffordable the further north you go. If you live in Northern Australia, you might find that your insurance premium is $2,500 instead of $1,400.
Factors that can influence the cost
While general location is one factor that can influence the cost of home and contents insurance, there are also other factors to consider, including:
Level of coverage: You might choose a pretty basic insurance plan, or ensure you're covered for anything under the sun. A general rule is the more you're covered for, the more you'll need to pay.

History: If you already have a history of making multiple claims, this will usually be factored into the cost of your annual insurance premium.

Your home: Factors like the size, value or even the style of your home can influence insurance costs. Again, the more expensive your home, the more you can expect to pay to insure it.

Location: For example, if you're located in a bushfire-prone area you may need to pay more to properly insure your home against fire damage.
With all of these things considered - plus the more nitty-gritty details like the cost of building materials and labour - an insurance company will determine the cost of your insurance premium. But most insurance companies allow you to get a quote - which you should take full advantage of - before you sign any dotted lines.
How to avoid being over or underinsured
Balance is key when it comes to insurance. On one hand, you don't want to be underinsured - which the Insurance Council of Australia estimates 80% of homeowners and renters currently are - but you don't want to be overinsured either. Either way you go, there are implications of not having the right level of insurance; that's why being adequately insured is important.
Note: You're more likely to be underinsured if you have sum insured cover according to Moneysmart. There are ways to mitigate this risk, but we'll discuss this later on.
Over insurance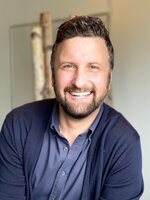 Though less common than the latter, over insurance is still a thing - and it's not good for a few main reasons. Firstly, the policyholder is likely paying more than they should for their insurance. They also won't be paid out for whatever amount they overinsured the property for, and may even get in legal trouble for doing so. Confused? Let's break it down quickly with an example.
Insu Rance - an architect living in the Sydney suburbs - has insured his home and contents for the value of $2 million. On one fateful Tuesday, poor Mr Rance lost his entire house to a fire - meaning it's considered a total loss. Thankfully, he has total replacement cover, so he expects to be paid $2 million from his insurance company.
Unfortunately for Mr Rance, an assessor determines the home and contents were actually only worth $1.5 million - rather than the policy's $2 million coverage - so he essentially wasted insuring an extra $500,000 that simply wasn't there. And since he overinsured and tried to make a claim, the insurance company could potentially look into fraud allegations.
Underinsurance
On the other hand, underinsurance is also not ideal. By being underinsured, you won't be paid out for the full loss you might encounter after an unfortunate event. This can mean if you go to make a claim for something that was lost or stolen - but didn't include said item in your coverage amount - you could be left empty-handed.
Let's use another hypothetical example of Insu Rance to demonstrate. After the fire and his home was rebuilt, Mr Rance is broken into and robbed (poor guy can't catch a break). The burglar doesn't go for the big stuff - like the TV or the PC setup - but instead goes for his wife's jewellery. Despite the jewellery being worth $20,000, Mr and Mrs Rance didn't think to insure it under their home and contents insurance. So they are unable to receive compensation.
Tips for insuring for the right amount
Insuring your home and belongings for the right amount might seem self-explanatory, but many people miss the mark. To give you a few things to think about, here are some tips to ensure you insure properly:
The cost to rebuild your home should be based on the current building costs, not the market value of your home or how much you may have initially paid for it.

Don't include the cost of your land in your coverage amount.

Factor in any structural or cosmetic improvements to the home such as a new shed, new flooring, new fencing and so on.

Consider the current cost of your belongings, e.g. how old is your fridge, how much did you buy it for and therefore what is it worth now?

Always be sure to review your insurance coverage.

Don't guesstimate - be thorough in your calculations.
What happens if you move into a new home?
Moving house can get a little tricky when it comes to your home and contents insurance. Obviously, your home insurance will need to be rejigged because your new abode may be valued differently. But your contents insurance may also be up in the air during the move.
Do you need new home insurance when you move?
The short answer is yes, but the long answer is a little more complicated. In most cases, you should be able to simply transfer your home insurance policy to your new home. As you can imagine, you'll likely end up paying a different amount once you account for the new home - new costs, risks, location and all.
Things can get a little messy when it comes to that last part - location. For example, if you're moving interstate - but your insurance company isn't licenced to write insurance policies in said state - you might need to find a new insurance company. But either way, whether you're moving interstate or around the corner, you should contact your insurer to let them know and they should be able to guide you from there.
Are your contents covered during the move?
Since your contents will be out and about while moving between homes, in some cases, they may not be covered by your insurance. For example, if the removalists damage your TV due to poor handling during the move, you likely won't be able to claim damages.
In most instances, your belongings will still be covered in certain events - like a fire or collision - but generally, you won't be as covered as per usual. However, you might be able to add more coverage to your insurance plan. Again, it can be a good idea to reach out to your insurer to get some clarification or check out your Product Disclosure Statement (PDS) to know exactly where you stand.
What about the in-between period?
Many real estate experts say you should have home insurance from the day you sign your contract because if anything goes wrong - like a big storm or a tree falling over - you want to be covered. So, does that mean you should be expected to have your current home and contents insurance plus your new home and contents insurance for the entire in-between period of buying and selling your home?
According to NRMA Insurance, the answer to this question can depend on your policy and where you live. If you insure your home and/or contents through NRMA while you're selling to move into a new home, your new home is covered for a certain period of time as well as your current home. But the details of how much you're covered depends on where your home is located.
For property insured in QLD, NSW, ACT and TAS, you're covered either until your current home is sold or 60 days from when you entered the contract to buy your new home - whichever comes first. For property insured in SA, NT and WA, your interest in the new home is covered up to the value of the deposit. This coverage lasts until you settle, your contract is terminated, or 90 days from when it was signed - whichever comes first.
In both instances, your contents are covered in your old and new home within 14 days from when you start moving. NRMA states it will also cover items that are damaged during the move in certain instances.
But this is just NRMA - each individual insurance company may have its own policy when it comes to moving homes and moving your insurance with you. Ultimately, if you're unsure whether you'll be covered during your move or you're not sure what to do about your insurance, get in touch with your insurance provider and go from there.
Things to look out for when comparing insurance
Everyone is different. Some people may find it important to be covered for everything - from flooding to accidental damage - while others may only need the basics. Either way you go, there are still important things you should look out for when comparing insurance coverage. Comparing insurance plans before jumping the gun can be helpful to make sure you're finding the right fit for you.
When comparing insurance coverage, pay attention to factors like the premium, excess, and more.
Premium
This is the cost of the coverage itself. Compare the overall cost between providers to see which one is most affordable for you.
Excess
This is the amount you pay to make a claim. Pay attention to this as it can end up costing you more if you have a high excess but low premium when actually making a claim is factored into the equation. You can usually adjust the excess amount - either up or down - which should be reflected in the premium.
Exclusions
Make sure you know not only what's included in your coverage, but what's not included. If you live in an area that's prone to flooding, but your insurance excludes flood damage, be sure to weigh up if it's right for you. It might also help to look at caps, limits or other conditions that may influence your coverage.
Legal liability cover
This is cover for people and/or their belongings that may be injured or damaged on your property. Be sure to pay attention to how much is covered, which events are covered, and more to be prepared in the case of an unfortunate event.
Extended cover
This is what we were referring to earlier when we said there are ways to avoid being under-insured with sum insured cover. With the risk of under-insurance being higher, some insurers will offer extended cover to function as a 'safeguard' or 'safety net'. This would add up to 30% onto your sum insured amount in the event of a total loss if your calculations were a little off. However, not all insurers offer this so be sure to check when you compare.
Cover limits
You should also check what the cover limits are. Your cover limit would be the maximum amount you could claim for certain items. For example, if your home flooded and you need to replace all of your hardwood floors, but you're only covered for $2,000, you may end up still being out-of-pocket.
Do you really need home and contents insurance?
Is having home and contents insurance mandatory? No, it's not - but it can definitely come in handy. You know your home and the value of your possessions. If you know that your home is prone to flooding, paying a little extra for flood insurance could end up paying off in the long run. If you have an expensive jewellery collection, you may also decide having this covered in your contents insurance would provide you with some peace of mind.
However, there are some cases where you really don't need home and contents insurance. For instance, if you're renting, you'd only need contents insurance as your landlord is responsible for insuring their own home. Or maybe you purchased all your furniture second-hand many moons ago and would rather skip the contents insurance - it could end up being a good excuse to splurge on a new couch.
At the end of the day, deciding on whether to take out home and contents insurance will come down to you. But if you end up deciding you'd rather pass on insurance altogether to save money, ask yourself: can you afford to rebuild your entire house without an insurance company giving you a boost?
Before deciding on which insurance product is right for you, please consider seeking independent financial advice.
Image by Outsite Co on Unsplash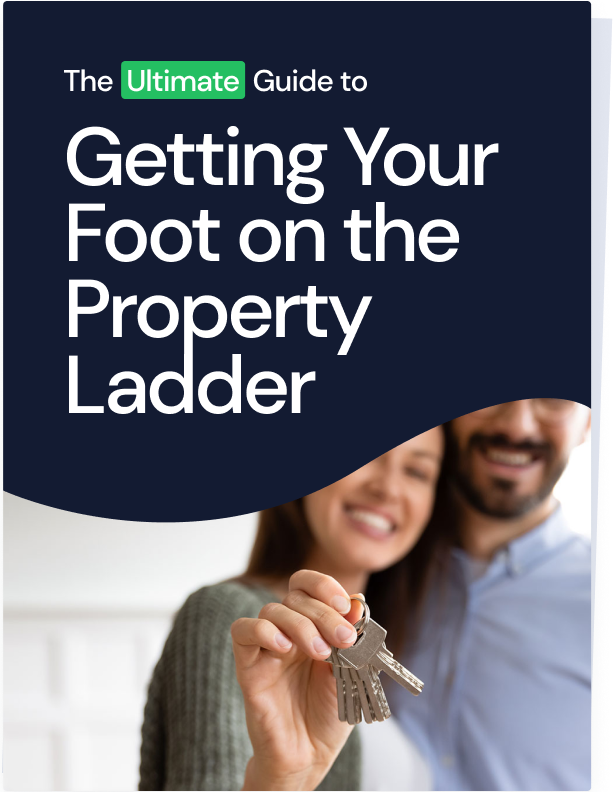 Ready, Set, Buy!

Learn everything you need to know about buying property – from choosing the right property and home loan, to the purchasing process, tips to save money and more!

With bonus Q&A sheet and Crossword!