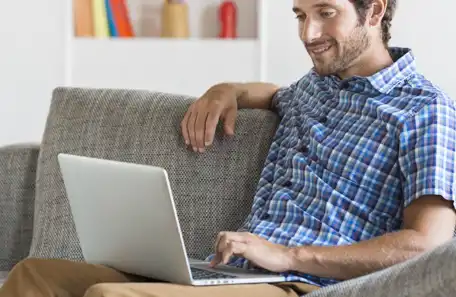 An offset account is one of the many lending features available to borrowers – but do they help save you money?
Variable home loans with offset
Buying a home or looking to refinance? The table below features home loans with some of the lowest variable home loans with offset on the market for owner occupiers.
Provider
Ad rate
p.a.
Comp rate*
p.a.
Monthly
repayments
Base criteria of: a $400,000 loan amount, fixedvariable, principal and interest (P&I) home loans with an LVR (loan-to-value) ratio of at least 80%. If products listed have an LVR <80%, they will be clearly identified in the product name along with the specific LVR. The product and rate must be clearly published on the product provider's web site. Introductory rate products were not considered for selection. Monthly repayments were calculated based on the selected products' advertised rates, applied to a $400,000 loan with a 30-year loan term. Rates correct as at 01 July 2020. View disclaimer.
Guides & resources:
What is a mortgage offset account?
An mortgage offset account is a transaction (or savings) account which is linked to your home loan. The money in this account is "offset" against the balance of your loan, meaning you only pay interest on the difference.
How do mortgage offset accounts work?
For example, if Louis had a loan of $450,000 and had $50,000 in a linked offset account, he would only have to pay interest on $400,000.
As the balance in this offset account grows, the amount you save on interest also grows, which could save you money and cut the amount of time it takes you to pay off your loan.
What types of loans can offset accounts be used with?
Offset accounts can be linked to either a variable or fixed rate home loan, with some lenders requiring an offset account for a portion of a fixed term.
100% offset account
While there are different variants of offset accounts available, by far and away the most common is the 100% balance offset account. As used in the offset account example above, the total offset account balance is subtracted from the outstanding loan balance before interest is calculated. Because of the 'saving' nature of a 100% offset account, the balance in the offset account doesn't earn any interest (eg. this would effectively be 'double-dipping').
What are the potential disadvantages of an offset account?
There are some offset account disadvantages to be aware of. Mainly, home loans with offset accounts can have higher interest rates and fees than loans that don't have them (more info on this in the next section).
Also, some offset accounts only partially offset the interest costs on funds in the account. For example, $50,000 in a 50% partial offset account would only offset the interest costs on $25,000 of the outstanding loan balance.
How much do you save with an offset account?
To reap the benefits of an offset account and accumulate the most savings, the amount of money deposited into the account must be consistently at a reasonable level ($100 isn't going to do it for you!).
One of the ways that people manage to maximise the amount in their offset accounts is by putting all of their work income into their offset account and using a credit card for their expenses/purchases made throughout the month. Critically, they then make a lump sum payment from the offset account once a month at the time 'due' from their credit card provider to balance the credit card back to $0 (and hence avoiding any interest charges and fees from the credit card itself).
As with many financial product features, there are often certain types of fees and premiums involved. And while saving money long term is the focus here, you have to make sure you do the basic sums to ensure that the fees don't end up costing you more than the amount you save by reducing the interest bill on your home loan!
Some of the common fees and premiums involved with offset accounts can include:
Standard transaction fees
Application/establishment fees
Higher monthly account keeping fees
Higher interest rates
Case study: Offset account
Louis borrows $450,000 and decides to go with a 100% offset account loan which costs him nothing extra in fees, but attracts an interest rate premium of 0.1% p.a higher than the same loan without the offset account. At the end of the first year of his loan (which has a 3.9%p.a interest rate), he has managed to maintain $25,000 on average in his offset account across the entire year.
The saving Louis makes from the offset account (eg. $25,000 multiplied by 3.9% = $975) exceeds the extra he's had to pay from the 0.1% p.a premium on the interest rate (eg. $450,000 multiplied by 0.1% = $450). So in effect, he is $525 better off.
For some people, the benefits of a slightly lower home loan interest rate and the possibility of a reduced loan term outweigh the costs of maintaining an offset account. However, for many others who are able to consistently maintain a reasonable balance in the offset account, they can make a meaningful saving. At the end of the day, it depends on your personal financial situation.
Offset account FAQs
1. An offset account vs extra repayments: which saves more money?
Putting extra repayments into your offset account could shave the same amount of time and money off your home loan as it would have if you'd made the extra repayments directly off your mortgage.

BUT, by putting this money in an offset account, you have the option of withdrawing some or all of these funds if the need arises. This may make you more comfortable to commit larger sums towards an offset account than towards extra repayments, which could see you save more on your mortgage.

However, having funds available to you in an at-call offset account may tempt you into withdrawing from it too often, thereby committing fewer funds towards your mortgage and saving you less.

Ultimately, it comes down to your level of discipline.
2. Does an offset account reduce my monthly repayments?
Your minimum monthly repayments will generally stay the same no matter how much money is in your offset account. Having money in an offset account just means more of your repayment amount will go towards paying down the loan principal and less towards interest. The money in an offset account is 'offset' against the balance of your home loan, so you only pay interest on the difference between the loan amount and the amount in your offset account. This can considerably reduce the amount of interest you need to pay, so your monthly mortgage repayments reduce the loan amount faster.
3. Can I withdraw money from an offset account?
You can withdraw from offset accounts since they operate like a savings account that's linked to your home loan. But don't forget that by withdrawing from your offset account, you'll be reducing the balance that's offsetting your interest costs.
4. Can I put my super into an offset account?
You can only put funds from your super into an offset account once you've reached the age at which you're legally allowed to access your super. If you've permanently retired, this may be between 55 to 60 (depending on when you were born) or after you've turned 65 (regardless of whether you've retired or not).
5. Can I have more than one offset account?
Generally, you can only have one offset account linked to one loan. Some lenders may allow you to have multiple offset accounts linked to one loan, however the majority don't.
6. What are the differences between a mortgage offset account and redraw facility?
Like a typical bank account, you can generally deposit and withdraw money in and out of your offset account as much as you like, with the money instantly accessible. You can even arrange for your salary to be deposited into an offset account.

Redraw facilities, on the other hand, generally do not provide as much accessibility as an offset account. While they allow you to withdraw additional repayments, doing so may require you to make a request with the lender. These redraw requests are often subject to the lender's approval and might not be granted that same day. You may also have to pay a redraw fee each time you make a withdrawal from a redraw facility.
7. Is redraw better than offset?
There are pros and cons to both redraw facilities and offset accounts, so one is not necessarily better than the other. While an offset account often offers more accessibility and flexibility compared than a redraw facility, home loans that come with offset accounts generally have higher interest rates than loans that only have a redraw facility.
8. Do you pay tax on offset accounts?
Unlike a savings account, funds in an offset account do not earn interest, so there are no interest earnings to tax. Instead, the money in an offset account reduces the interest costs on the loan.
Savings.com.au's two cents
Offset accounts can be a great way to save money by reducing the interest you pay on your home loan.
BUT you must maintain a reasonable amount of money in the offset for it to make a difference.
The overall saving of an offset account is the interest savings over the loan term, minus:

any extra costs of an offset account (eg. higher home loan interest rate); and
how much you'd have earned by placing the offset money in

a high-interest savings account

instead.
---
Disclaimers
The entire market was not considered in selecting the above products. Rather, a cut-down portion of the market has been considered which includes retail products from at least the big four banks, the top 10 customer-owned institutions and Australia's larger non-banks:
The big four banks are: ANZ, CBA, NAB and Westpac
The top 10 customer-owned Institutions are the ten largest mutual banks, credit unions and building societies in Australia, ranked by assets under management in November 2019. They are (in descending order): Credit Union Australia, Newcastle Permanent, Heritage Bank, Peoples' Choice Credit Union, Teachers Mutual Bank, Greater Bank, IMB Bank, Beyond Bank, Bank Australia and P&N Bank.
The larger non-bank lenders are those who (in 2019) has more than $9 billion in Australian funded loans and advances. These groups are: Resimac, Pepper, Liberty and Firstmac.
Some providers' products may not be available in all states. To be considered, the product and rate must be clearly published on the product provider's web site.
In the interests of full disclosure, Savings.com.au and loans.com.au are part of the Firstmac Group. To read about how Savings.com.au manages potential conflicts of interest, along with how we get paid, please click through onto the web site links.
*The Comparison rate is based on a $150,000 loan over 25 years. Warning: this comparison rate is true only for this example and may not include all fees and charges. Different terms, fees or other loan amounts might result in a different comparison rate.
Latest Articles