1. Is the financial planner's interests aligned with yours?
One of the key factors to note when seeking financial advice is to learn how a financial planner is remunerated. Payment and incentives usually play a large role in determining this.
The great Charlie Munger, American investor and vice chairman of Berkshire Hathaway, once said: "Show me the incentive and I will show you the outcome". So, check if a potential planner's incentives are working in your best interest.
Your financial planner should be transparent on how they are remunerated. Payment structure should be clear and based on the amount of time they will work with you. If your adviser is not upfront in disclosing fees and costs, then there should be need for alarm on such matters. Understanding a financial planner's remuneration will help build transparency and trust.
---
Buying an investment property or looking to refinance? The table below features home loans with some of the lowest interest rates on the market for investors.
Lender

---

Variable

More details

FEATURED

Refinance Only

Apply In Minutes

Unloan – Variable Rate Investment Loan – Refinance Only

A low-rate variable investment home loan from a 100% online lender. Backed by the Commonwealth Bank.

Variable

More details

Athena – Straight Up Investor - Obliterate (LVR < 50%) (Principal and Interest)
Important Information and Comparison Rate Warning
---
2. Does your financial planner have integrity?
It should go without saying, but you need to have full trust in your planner. Trust is something earned over time.
So, you need testimonials from the planner's existing clients. Be mindful of your planner's initial recommendations. If something doesn't sound right, make sure you ask for more clarification. If you are not comfortable with what is being recommended to you, seek an alternative opinion.
Integrity can be monitored from Google reviews. Do a Google search for the business name of your financial planner. Read their Google reviews, including their positive and negative reviews. Look for patterns in how people rate their planner's trustworthiness, professionalism and ability to listen.
Your livelihood is at stake - put it in the hands of someone you can trust.
3. Does your financial planner have the experience and qualifications to serve you well?
In recent years, government regulators have worked to ensure the competence of financial planners. When looking at a potential planner, check their academic history and experience in the industry.
The financial regulator, ASIC, control a financial adviser register. The financial adviser register will include the adviser's experience and qualifications. It will show whether your financial planner is disqualified or incurred any breaches. The ASIC register is a good starting point to investigate more about your financial planner.
Ensure your adviser has emotional intelligence. That is, that you feel understood and that that they can confirm your goals. This extra step helps you to continue to build trust in the relationship, both at the start and as your goals begin to materialise.
4. Does your financial planner have the energy to accommodate your needs?
Choose a financial planner who has enthusiasm and initiative. Timely communication is important. Practically, this includes a prompt response to your emails and phone calls.
Your financial planner should be proactive in setting regular meetings with you. These meetings help you to see updates about your investments and view your progress towards your goals.
You pay good money to use the services of a financial planner. So, the last thing you want to do is hire someone who is too busy with other clients or unresponsive to your messages. You should engage the services of someone who will treat you well. Working as a team, you can discuss the things that are important to your financial well-being.
5. Is your adviser too expensive?
Consider your return on investment when choosing a financial adviser. Weigh up the benefit you will receive compared to the adviser's fees. When the cost of hiring an adviser seems heavier than the benefits of the subscription, then quit. There is no point in working with someone to the detriment of your financial position if there are excessive fees.
Although your adviser needs to charge you a fee for the services provided, it should not be too costly. Does your adviser charge a fee based on a percentage of the total funds you invest? Ask about what other investment fees you will be paying. Compare these fees with that of a low-cost index fund. Check the pros and cons of the level of your investment in your returns.
A performance-based fee structure is often better than a percentage-based fee structure. Cloud Financial Planning charges members who want a personalised investment portfolio that is performance-based. Under this approach, we only charge fees when the member's portfolio outperform benchmarks. It is a rational way of charging investment fees.
You wouldn't pay a builder that builds an unsatisfactory house. So, why should an adviser receive an investment fee on poor investment returns?
6. Make sure investments are always owned by you.
People have lost money in the past when dealing with advisers who took control or ownership of their funds. The advisers falsified reports and stole the clients' money. You must thus hire an adviser who helps you manage your money, not control it. The adviser may help you make financial transactions, but you must always be in control of your money.
You should have independent online login details to your account. You can clearly view where your funds are held. If you need, you can easily weigh these numbers up with your adviser's reports.
7. Can you understand what your adviser is saying, and the benefits of the advice?
Finance can be a complicated subject. It is your adviser's job to make it sound simple. Your financial planner should be able to clearly articulate the benefits of the strategies and products being recommended.
If you cannot understand what the adviser is saying to you, then ask for further clarity. Understanding your adviser's recommendations helps you to boost your trust in them.
8. Your financial planner should meet with you regularly.
A financial plan is a living document that requires updates as needs or changes arise. They could be changes in your goals, retirement plans, regulation, or changes in investment markets. The only way to manage this change is to be in close contact with your financial planner.
Imagine your financial plan as a ship that is ready to leave a harbour. Your financial planner is the captain on board who leads the financial journey. The planner knows the safest and most efficient route to your destination. As your journey then progresses, your route may need to change.
Unexpected circumstances may arise which need the expertise of your financial planner. Your financial planner can never steer your ship unless they are on board with you. It is thus important to have an adviser who knows your destination and is able to guide you along every step of the way.
9. Is your financial planner someone you can easily connect with?
Your financial planner might be someone you stick with for the long term. Make sure they are easy to talk to. To reach your financial destination, lines of communication must be always free. You may not always agree with your adviser, but they should be someone you can listen to your concerns. The adviser should also take appropriate actions based on your discussion. That is the essence of the relationship. Your relationship with an adviser should be like any personal relationship you cherish. It should be built on mutual trust, communication, support, and companionship.
Final word: These nine things can help you to connect with an adviser you can trust. Together you can focus on growing and protecting your wealth.
Photo by LinkedIn Sales Navigator on Unsplash
---
---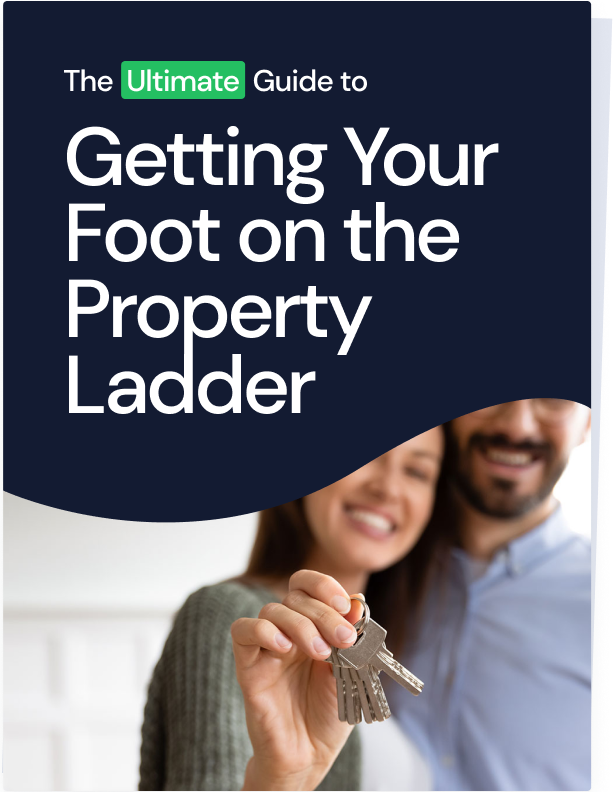 Ready, Set, Buy!

Learn everything you need to know about buying property – from choosing the right property and home loan, to the purchasing process, tips to save money and more!

With bonus Q&A sheet and Crossword!