While they can be very helpful, real estate agents aren't always the type of person you look forward to dealing with, plus they can also charge a pretty big fee for selling your home. If you don't want to have to deal with a real estate agent for your next property sale, or maybe just want to save a bit of money, then you could consider using Early Match.
Buying a home or looking to refinance? The table below features home loans with some of the lowest interest rates on the market for owner-occupiers.
Lender

---

Variable

More details

FEATURED

4.6 Star Customer Ratings

Includes Nov RBA Rate Increase

loans.com.au – Variable Home Loan (LVR < 90%)

Low rates for purchase and refinancing
Simple online application process
No fees, unlimited redraws, 0.10% offset

Variable

More details

FEATURED

Refinance Only

Apply In Minutes

Unloan – Variable Rate Home Loan – Refinance Only

No application or ongoing fees. Annual rate discount
Unlimited redraws & additional repayments. LVR <80%
A low-rate variable home loan from a 100% online lender. Backed by the Commonwealth Bank.

Variable

More details

FEATURED

Up – Up Home Variable (Principal & Interest) (LVR ≤ 90)

Up is 100% owned by Bendigo Bank.
Up to 50 offset accounts
New joiners get $10 by signing up to the app using code UPHOMESAVINGS. (T&Cs apply)
Low rates for purchase and refinancing
Simple online application process
No fees, unlimited redraws, 0.10% offset
Important Information and Comparison Rate Warning
What is Early Match?
Early Match is an off-market and pre-market online real estate platform that connects property buyers and sellers directly as opposed to through an agent. It doesn't list properties online as you'd see on Realestate.com.au or Domain, it simply stores your property ad in its database and connects you to willing buyers at your own pace.
See also: Selling your house without using an agent
Early Match is a relatively new platform, having launched in 2019 via serial Queensland entrepreneur Ewan Le Bourhis. According to Early Match's website, the platform:
Only takes one minute to sign up for
Has no lock-in contract
Provides free support and expertise during the selling and buying journey,
Offers access to a range of specialists, from conveyancers, solicitors, mortgage brokers, property valuers and more.
What markets can you use Early Match in?
As things stand, Early Match is only available in Sydney, where it attracts as many as 150 buyers and sellers per day in certain locations. However, according to Mr Le Bourhis, it already has plans to expand beyond Australia's biggest city.
"We are already planning to expand in NSW regional areas and nationally. We already have a great number of clients registered in NSW regional areas on the platform," he told Savings.com.au.
"From July this year, we have plans to expand our operations in Victoria, however, we invite buyers and sellers to start submitting their expressions of interest online now."
Related: Sydney suburbs tipped for growth in 2021
What is it available on?
Early Match isn't an app like Domain's 'Early Access' app, so it isn't available on the iOS or Google stores. To use Early Match you must go to the website and register, then:
Add your property features and photos
Talk to the Early Match Team (no lock-in contract required)
Receive your matches as they come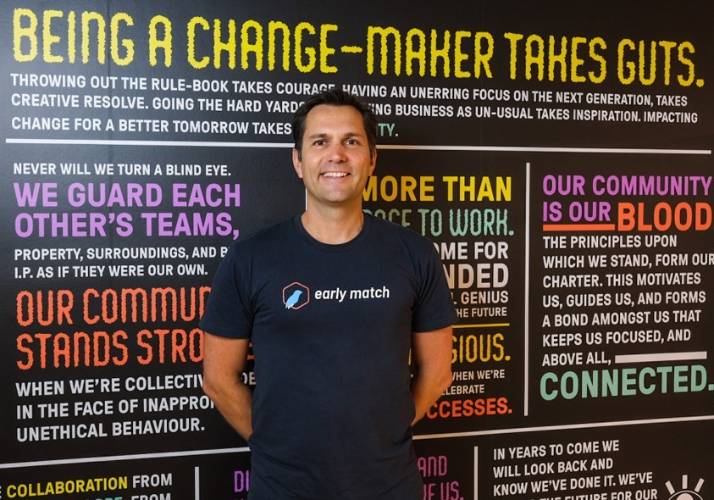 Early Match CEO Ewan Le Bourhis (picture supplied).
How much does Early Match cost?
Early Match isn't completely free to use, although it doesn't charge anything if you don't find a match and sell the property. Early Match's only regular fee is the 0.6% sale price fee, paid at the end of the process when buyers and sellers agree on the purchase. On Sydney's median house price of about $1 million, Early Match would charge around $6,000 - there are no marketing or upfront fees.
Optional costs include valuation fees and photography fees if you decide to use a professional.
Is it cheaper than using a real estate agent?
There are numerous costs when selling a home, including auction fees, conveyancing fees, marketing costs and real estate agent fees to name a few. According to Early Match, the average real estate agent fee is 2.2%, while other research shows it can range between 1-3%. Auction fees cost $600-$1,000 on average and are non-refundable, while marketing costs tend to be around $5,000.
"On average, sellers can expect to make strong savings by using Early Match over agents," Mr Le Bourhis said.
Looking at that median $1 million house price in Sydney, selling through an agent might cost the following:
Marketing fee for an initial four to six-week campaign: approximately $5,000
Average commission of 2.2% (including GST): $22,000 (to be paid even if the seller finds the buyer themselves
"Based on this scenario of a $1 million Sydney based home, there is an immediate $21,000 gain for the seller by going with Early Match as opposed to an agent," Mr Le Bourhis said.
"Traditional agents might argue that only agents can sell at a higher price which will offset the savings, Early Match is fully licensed for real estate sales like any agency and is able to negotiate the best price on the seller's behalf as well.
"Early Match uses a method that generates overall fewer overheads, where the savings are then passed onto sellers."
This is a similar model to the online property management tool :Different, which charges a flat management fee instead of the varying rates charged by standard property managers.
What are the benefits of selling off-market?
Auctions and public property listings are common in Australia and dominate the news, but there are certainly merits to selling and buying off-market as you'd do with Early Match. These sales account for around 1-2% of the home sales market, and are more often used by 'high-profile sellers' looking to avoid attention. But not having to compete with other sellers in the market and pay expensive agent fees can be an advantage.
The example above shows you can make huge savings by selling with Early Match, and founder of Air Design Australia Angela Carrick told Savings.com.au recently that there are indeed legitimate savings to be made.
"Depending on the property type, the owner will save $10,000-$50,000 in marketing and advertising costs by going off-market. This saving can be then passed onto the buyer's purchase price," she said.
"This [selling off-market] eliminates constant cleaning, arranging children and pets to be out of the house and instead, you have a few serious buyers inspect the property."
While the likes of Airlisting Founder Veronica Gravolin have told Savings.com.au previously that it's possible to take care of the house-selling admin yourself, this isn't always ideal for some. According to Mr Le Bourhis, Early Match continues to assist sellers throughout the process.
"Our team is dedicated to responding to emails, phone calls, video calls of customers and we also offer referral options to other real estate services," he said.
"We'll also support our customers with building and pest inspection reports, swimming pool certificates, locating the right conveyancers, solicitors, property valuers, mortgage brokers and more."
He continued by saying Early Match is consistently negotiating deals with real estate providers for listings on the platform.
"Like most real estate agencies, we have access to local market insights and we can provide a free property report."
"In the Sydney region, we have an exclusive valuation service at a heavily discounted price recognised by professional valuers and banks. It is usually two to three times more expensive without going through Early Match."
What are the advantages of real estate agents?
Real Estate agents can still be really helpful for those looking to sell their home - the fact that most sellers utilise them is testament to that. Like a buyer's agent, a good real estate agent should have plenty of knowledge and expertise about the area you're selling in, which can also help you get the best possible sale price. A more precise valuation can help with this too.
The right agent will often be able to use their expertise to not only increase the sale price but also manage the process through to settlement and beyond, which can be a complicated process itself involving a lot of administration and paperwork.
Plus, experienced real estate agents should have skill in advertising and marketing a property's best features, while their network of contacts and reputation can attract a greater number of potential buyers.
"Off-market properties are not on the usual sale portals, therefore, it may not have all of the information you need to make an informed decision, for example, photos, floor plans, further details on future developments or list of amenities," Dr Diawati Mardiasmo, chief economist at PRD Real Estate told Savings.com.au.
Ms Carrick said selling off-market can also limit competition.
"The drawbacks are the obvious lack of competition for the property and no confined timeline as you would experience with an auction campaign or publicly-listed private treaty sale," she said.
How about auctions?
Auctions - those public sales of properties where lots of different people shout out numbers to a fast-talking auctioneer - also play an important role in home sales. They represent around 10% of all property sales in Australia, and research by property AI firm Archistar shows 2021 is seeing record numbers of auctions.
"Auction clearance rates have climbed to unprecedented levels over March [2021] in most capitals reflecting unprecedented buyer competition for available property. Sydney weekend clearance rates have averaged a record 89.9% over the month so far with Melbourne 81.4%, Brisbane 81.1%, Adelaide 93.1% and Canberra 89.9%," Archistar chief economist Andrew Wilson said.
"Clearance rates are likely to remain high with the market constraints of recent years now released and surging buyer demand seemingly yet to be satisfied.
"With high listings numbers, clearance rates at record levels and home prices soaring, the number of auction sales and the total value of homes sold this weekend will clearly smash previous records - providing a bonanza for state government stamp duty collections."
Selling by auction has a few advantages, mainly that they can be quick to set up, provide a lot of interest for the property, and most of all they can create' auction fever' where numerous buyers get caught in the moment and bid way over the sale price to out-do their competitors.
Is it a good idea to use Early Match in a booming market?
Australia's property market is absolutely booming at the moment, so much so that there's speculation that bodies like the Reserve Bank of Australia or APRA could intervene. Property prices across Australia rose 3.6% in 2020 when many economists expected falls as high as 20-30%, and 90% of properties sold above their listed sale price in the December 2020 quarter.
Domain reported recently that buyers are so desperate to get in ASAP they're foregoing pest inspections, while the AFR said some were even upping their offers by $100,000 or more overnight.
While auctions and real estate agents can offer viable ways to sell, Mr Le Bourhis says Early Match is a better option, particularly as it offers similar services to agents without the fees.
"Early Match technology comes at the beginning of the process, matching the offers of buyers and sellers. The platform then surfaces the opportunities of connections between buyers and sellers, in advance, based on similar requests," he said.
"When buyers start making offers, we enter a typical negotiation phase with emails and phone calls. Early Match helps sellers negotiate with buyers.
So according to Early Match there isn't a danger of missing out on higher sale prices. In terms of auctions, Mr Le Bourhis said not all properties are suited to them.
"The type of property should be in high demand in the area to consider an auction. Saying that only auctions can achieve the best price is not correct," he said.
"Selling above the reserve is not limited to auctions. You can get similar results with a private treaty as well.
"Auctions make the headlines in the news only because their results are publicly accessible at the end of each week. The results of private treaties are much harder to find, hence the focus on auctions in the media."
Savings.com.au's two cents
Using a platform like Early Match could be a viable way to sell and buy properties, and these types of apps are only going to become more popular. Although it is only available to Sydney sellers at the moment, it'll soon be expanding, and maybe one day these types of property sales will be genuine competitors to the traditional sales methods of using agents or auctions.
No matter which method you choose, make sure you compare the costs of each for your own circumstances and not just the example listed in this article. And most importantly of all:
Make sure you're ready to sell and it's the right decision, or if you're buying…
Be confident you can actually afford the house you're buying, as a few thousand in agent fees will be dwarfed by the overall interest costs paid to the lender
Speak to an expert - from Early Match or elsewhere - if you aren't sure about what sales method is right for you.
Photo by fran hogan on Unsplash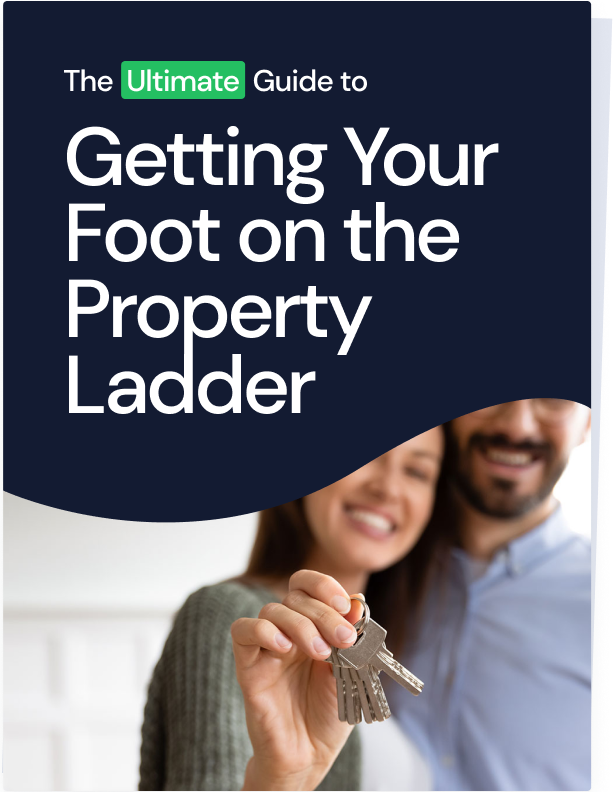 Ready, Set, Buy!

Learn everything you need to know about buying property – from choosing the right property and home loan, to the purchasing process, tips to save money and more!

With bonus Q&A sheet and Crossword!