We've all witnessed the renovation shows on television - where couples turn a run-down home into something modern for profit out the other side. This process is known as house flipping, where a property undergoes a cosmetic transformation for a quick profit rather than holding onto it for rental income or long-term capital gain.
---
Building a home? This table below features construction loans with some of the lowest interest rates on the market.
Lender

---

Variable

More details

FEATURED

loans.com.au – Solar Construction 90

10% deposit minimum
Up to 30 yrs loan term
Interest Only during construction

Variable

More details

Great Southern Bank – Basic Variable Owner Occupier Construction (LVR ≤ 70%)

Variable

More details

Qudos Bank – Construction Home Loan (LVR < 80%)

Variable

More details

Geelong Bank – HomeBuilders Loan (Interest Only) (LVR < 80%)

Variable

More details

FEATURED

loans.com.au – Construction Home Loan (LVR < 90%)

Interest-only during construction
No monthly or ongoing fees

Variable

More details

La Trobe Financial – Construction Home Loan

Variable

More details

Gateway Bank – Construction Home Loan
Interest-only during construction
No monthly or ongoing fees
Important Information and Comparison Rate Warning
---
What is house flipping?
House flipping is an investment strategy used by buyers who purchase a property (ideally undervalued) with the intention of completing structural or cosmetic upgrades to sell it on for a profit.
The aim of this process is to ultimately spend as little as possible on completing renovations in order to maximise profit. This means majority of labor is completed by the buyer, yet for specific works like plumbing and electrics, qualified tradespeople are used for legal and safety purposes.
House flipping requires a combination of three significant investments on the buyers' behalf: finances, time, and emotion. While we can't tell you about time management, or how to react to challenging scenarios, it's important to consider undertaking a house flip if you have sufficient finances and a strict budgeting plan.
Cost Considerations
Like any home improvement project, house flipping costs include materials, tradespeople, costs relating to planning permission, and removal costs for old materials. Before you can don your hard hat, you will need to purchase the property you intend to flip.
Navigating the market for an undervalued home in an area flagged for growth could provide more appealing returns than a 'turn key' property in an established area, but no one has a crystal ball.
You will also need to factor in finance for the renovation, whether that be a personal loan or mortgage top-up, and you won't be able to take on a tenant while working on the property.
If the estimated cost of the renovation combined with the property purchase price exceeds what you can expect from the sale of the property, ultimately it's not worth the flip.
See Also: How to get an owner-builder construction loan
Stamp duty and capital gains tax considerations
There are a couple of taxes that effectively put a handbrake on the culture of house-flipping in Australia.
As the property purchase is for an investment, you'll likely need to pay stamp duty, which can eat into your deposit and any cash you have for renovations. Depending on the value of the property or the state in which you live, this could add up to tens of thousands of dollars.
If you manage to sell for a profit, you'll likely need to pay capital gains tax. For property owned longer than 12 months, the capital gains tax rate is half of your marginal income tax rate. Say your top income bracket is 45%, capital gains tax payable would be 22.5%. If you sell the property within 12 months, you'll be taxed at the full marginal rate, so 45%. If considering 'time is money', the sweat equity you've poured into the property could make the net capital gain less appealing.
Benefits and risks of house flipping
Benefits
Build equity fast: A house flip has the potential to yield solid capital gains. The average time it takes to flip a house is approximately six months.

Sweat equity: If you are creative and love a challenge, house flipping can be a fun, hands-on way to invest your hard-earned cash. If you don't mind putting in the manpower, you could unlock extra value in the home while not having to pay tradies and contractors.

Potentially appealing investment: Australians love property, and many love a reno. A house flip combines the two, and potentially turns a shabby and undervalued property into an appealing one.
Risks
Risk of a loss: The last thing you want is for your house flip to become a flop, resulting in you losing money. A number of factors can contribute to loss including unanticipated expenses, taxes related to buying and selling property such as capital gains tax (CGT) and stamp duty, and rate increases which can result in increased mortgage repayments. Budgets and time-taken can also blow out - ever watched Grand Designs?
Not enough time: Renovating and house flipping is a time-consuming investment. It can take months to find and buy the right property. Once you own the house, you'll need to invest time to fix it up. If you have a day job, time spent on demolition and construction can translate into lost evenings and weekends.
Lack of skills and knowledge: If you're handy with a hammer, know your way around a drill and can complete tasks like laying carpet, hanging plaster and installing insulation, you've got the basics down pat to flip a house. On the other hand, if you think a Phillips head is a man's name, it's likely you will need to pay a professional to complete renovations and repairs.
http://pic.twitter.com/oXcoVOfnLE

— No Context Grand Designs (@ukgranddesigns) December 6, 2021
Savings.com.au's two cents
House flipping sounds good in theory as a hands-on investment opportunity, but for those who don't know their way around a toolbelt, the costs may outweigh the benefits. Like any business, flipping houses requires money and time, planning and patience, and significant research.
If you are keen on donning your hard hat, be sure to research the property market far and wide to find a suitable property.
Most importantly, it's critical you keep tabs on your finances throughout the course of the project. Stick to a budget, ensure if using trades you receive quotes for work to maximise spending priorities and purchase materials to avoid overspending.
Image by Milivoj Kuhar via Unsplash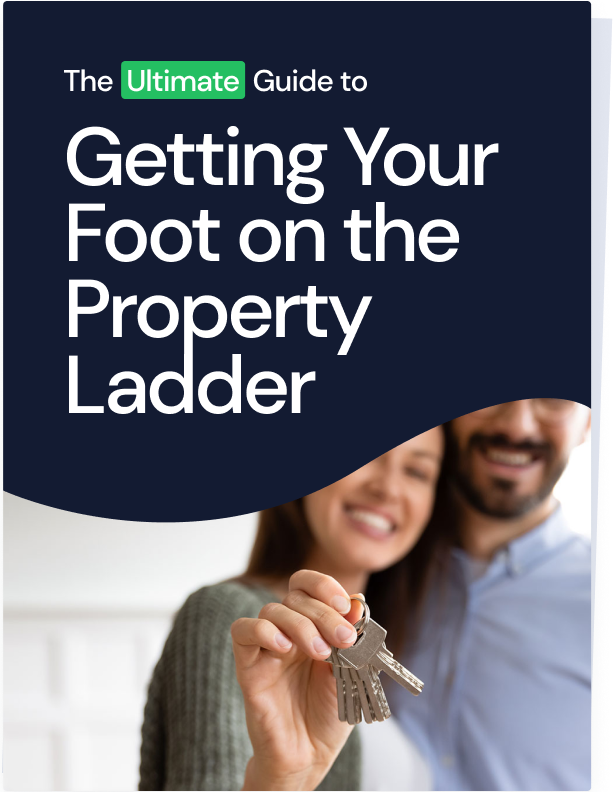 Ready, Set, Buy!

Learn everything you need to know about buying property – from choosing the right property and home loan, to the purchasing process, tips to save money and more!

With bonus Q&A sheet and Crossword!