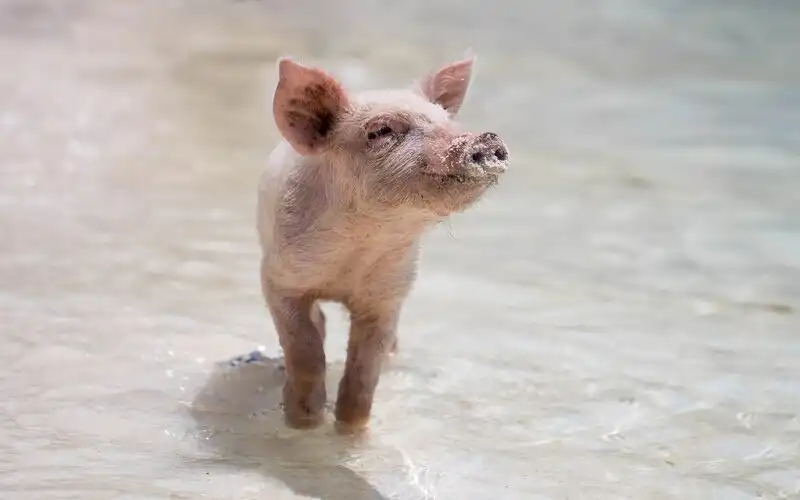 ANZ is set to offer a BNPL service to its customers, despite its CEO criticising the instalment payments industry earlier in the year.
ANZ has partnered with Quest Payments Solutions to join the crowded, 'unprofitable' buy now, pay later (BNPL) space in Australia with a BNPL service - 'Visa Instalments'.
In 2022, existing ANZ customers will have access to Visa Instalments when using their credit cards at checkout both in store and online without any extra steps involved.
Visa Instalments offers 'more flexible' repayment plans, from three months to 24 months, and customers can view their BNPL history within their existing banking apps.
This announcement comes despite ANZ's chief executive Shane Elliott telling Nine newspapers that BNPL didn't "excite" ANZ.
Back in March, he called the legal fine print around BNPL firms avoiding mandatory checks "regulatory arbitrage", and said that he "struggles" with the concept that BNPL isn't borrowing.
"I struggle with that, personally, I think most thinking people would struggle with that definition. But anyway, so be it," Mr Elliott said.
Mr Elliott also said that ANZ would not adopt a "lipstick on a pig" strategy of adding a new digital product without making more 'fundamental changes' to its business model.

"We could go down the 'Oh, you know, buy now, pay later, neobank, that sort of thing, let's buy some of those'," Mr Elliott said.
"I don't think that's really fundamentally changing the business."
---
Quest is working with Visa to allow merchants to accept Visa Instalments 'seamlessly' and 'quickly'.
Merchants with Quest-integrated point-of-sale (POS) software won't need to make any changes to integrate this new BNPL product.
ANZ expects this new product to be welcomed by Australian consumers.
A recent survey conducted by Visa revealed that 90% of respondents showed a high likelihood of using instalment options with their bank.
Additionally, 85% said that having instalment options available would improve their relationship with their card provider.
Julian Potter, Visa's Group Country Manager for Australia, New Zealand, and South Pacific, called the demand for BNPL 'overwhelming' with customers' existing financial institutions.
"We're proud to work with our long-standing partner, ANZ on the first roll-out of Visa Instalments that has been built from the ground up – at the network level – to be deployed in-store and across ecommerce channels without the need for consumers or businesses to do anything new," Mr Potter said.
"Now Australians' credit cards can buy now, pay later, too."
Mike Shurli, ANZ Head of Cards and Personal Lending, said that ANZ is always on the lookout for products and services that add 'genuine value' for their customers, and that many of them want instalment options.
"Visa Instalments ticks all the boxes in terms of its flexibility, security and ease-of-use, allowing us to add more optionality and create better experiences for our credit card customers," Mr Shurli said.
ANZ late to the party
ANZ is now effectively the last of the big four banks to join the BNPL train in some guise.
Commonwealth Bank (CBA) partnered with Swedish BNPL 'Klarna' to launch into the Australian and New Zealand markets early last year; the BNPL is offered to both CBA and non-CBA customers.
Additionally, CBA recently launched its own BNPL 'StepPay', which essentially competes with Klarna in the BNPL space.
Through NAB's acquisition of Citi in August 2021, the big bank is set to take ownership of Citi's BNPL offering 'Spot'.
Westpac has also teamed up with Afterpay to offer white-labelled transaction accounts to offer 'Money by Afterpay'.
It also previously had a $50 million stake in BNPL Zip before selling it for around $300 million last year.
'Clear divide' between big banks and 'unprofitable' fintechs
Critics have been quick to criticize the 'crowded', 'unregulated' and 'unprofitable' BNPL space.
Grant Halverson, Former Citi and Diners Club executive, highlights the 27 competing BNPL apps trying to achieve scale.
Of these, 12 are listed on the Australian Stock Exchange (ASX) raking in 'no profits' with a combined annual market cap average of $35.75 billion.
"Accumulated losses as August 2021 is $1.65 billion and counting," Mr Halverson said.
Mr Halverson said BNPL is effectively unregulated lending, bringing up the fact that 30% of their revenues are 'bad debts'.
"There is evidence BNPL apps are only paying merchants after goods are dispatched, which can be days or even weeks post-purchase," Mr Halverson said.
"Debit and credit cards are required to pay merchants on receipt of the transaction."
---
Image by Forest Simon on Unsplash