This is Apple's first foray into the credit card space, and it made the announcement on a day where it also announced it is releasing a new streaming service to rival the likes of Netflix and Amazon.
The card is not yet available – it is releasing in the American summer, which is around June/July. It also won't be available in Australia until later.
According to Apple's official release, Apple Card will be built directly into the Apple Wallet app on user's iPhones, allowing them to apply for a card in minutes.
Jennifer Bailey, Apple's Vice President of Apple Pay, says the new card is designed to help customers lead "a healthier financial life".
"Apple Card builds on the tremendous success of Apple Pay and delivers new experiences only possible with the power of iPhone," Ms Bailey said.
"Apple Card is designed to help customers lead a healthier financial life, which starts with a better understanding of their spending so they can make smarter choices with their money, transparency to help them understand how much it will cost if they want to pay over time and ways to help them pay down their balance."
For those situations where Apple Card won't work, there's a beautiful credit card made out of titanium with laser etching. pic.twitter.com/nUeHLI2iTC

— Apple World Today (@AppleWorldToday) March 25, 2019
Security
There are some key differences between a standard credit card and what Apple Card is intended to be.
Although it does allow customers to request a physical (titanium) card, Apple Card is intended to be used mostly digitally through Apple Pay.
Because of this, it has no card number, CVV security code, expiration date or signature. Instead, a unique card number is created and stored in the user's device and protected by a special security chip.
Users will also be able to login with Touch ID and Face ID.
Rates and fees
But what customers really care about is the rates, fees and perks.
Apple has adamantly said the card has no annual, late, international or over-the-limit fees. It also says there are no missed payment fees, but a footnote says:
"Late or missed payments will result in additional interest accumulating toward the customer's balance."
What this interest rate will be is currently unclear. Apple has simply said the Apple Card has "a low interest rate", which according to another footnote on Apple's website will range from around 13% to 24%, based on the user's credit rating.
An interest rate of 24% is relatively high compared to most credit cards in Australia, but this rate isn't yet confirmed.
Regardless of the interest rate, accumulating interest on late fees could be dangerous for certain people.
Apple did say it will show a range of payment options and interest calculations in-app, giving suggestions to users to pay off more of their debts or allowing them to schedule more frequent repayments.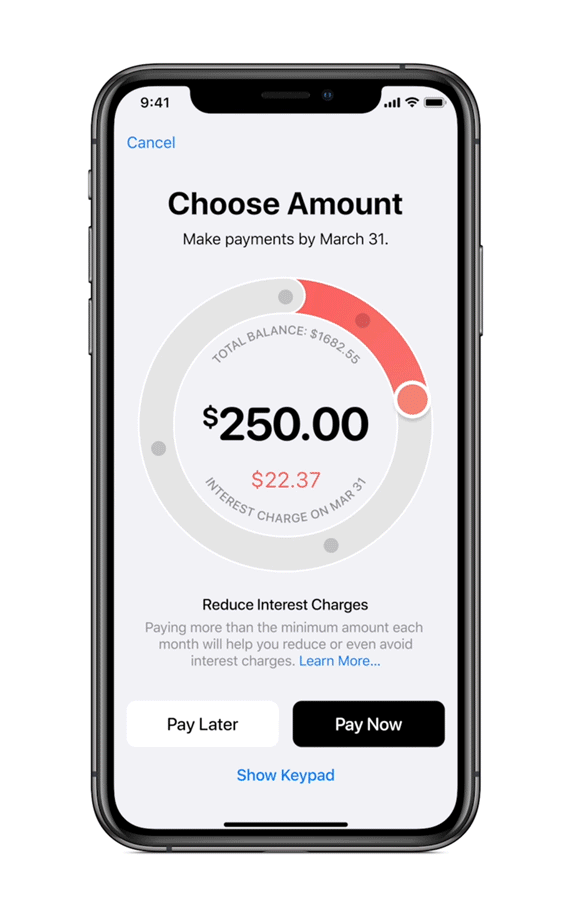 Perks
One of Apple's biggest selling points for the new card is its proposed cashback program called 'Daily Cash'.
Customers will receive 2% cashback on every purchase made using Apple Pay, and 3% on any purchases made on Apple products and in the App store.
This cash can then be sent directly to the user's bank account, to friends and family via message or to their existing balances and debts to be paid off.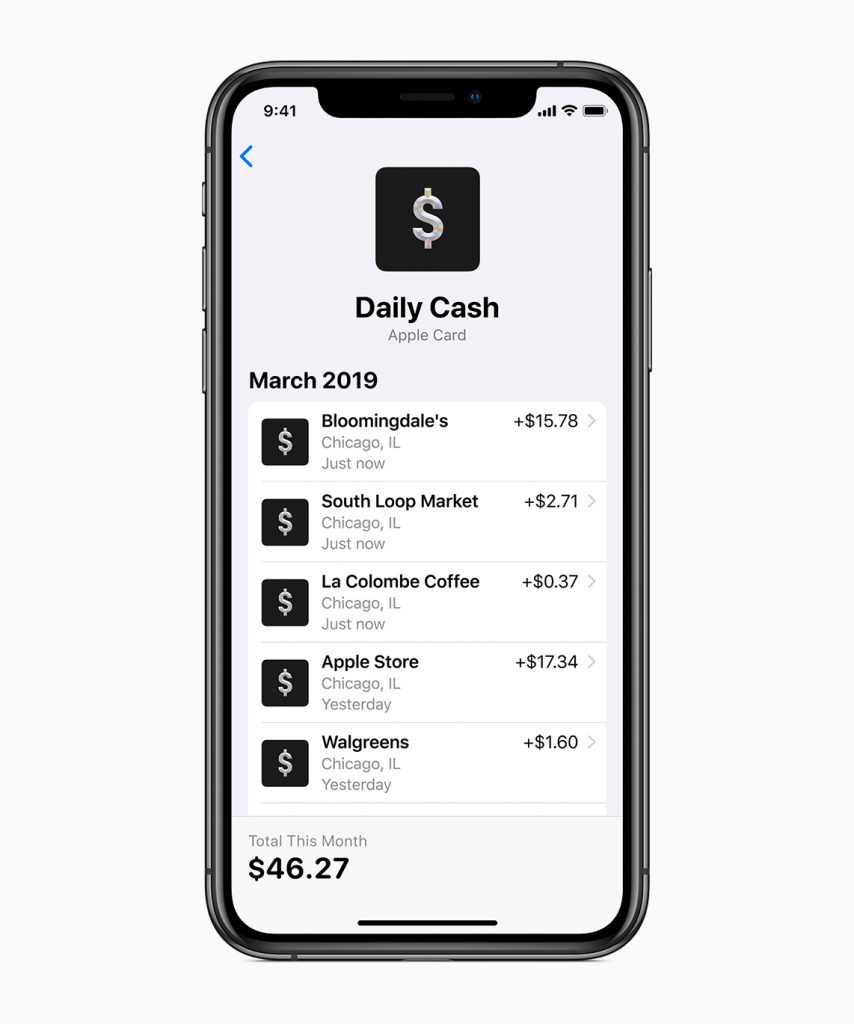 Apple will also:
Use Apple maps to show users where exactly they spend their money;
Categorise and colour-code spending
Provide weekly and monthly summaries on spending
Apple says it won't use the location data it collects.
As yet, there is no set date on when Apple will release this card in Australia, so Apple-hungry customers will have to make do with using Apple Pay on their current credit and debit cards for the time being.
For feedback or queries, email will.jolly@savings.com.au
Photo source: Apple (Twitter)