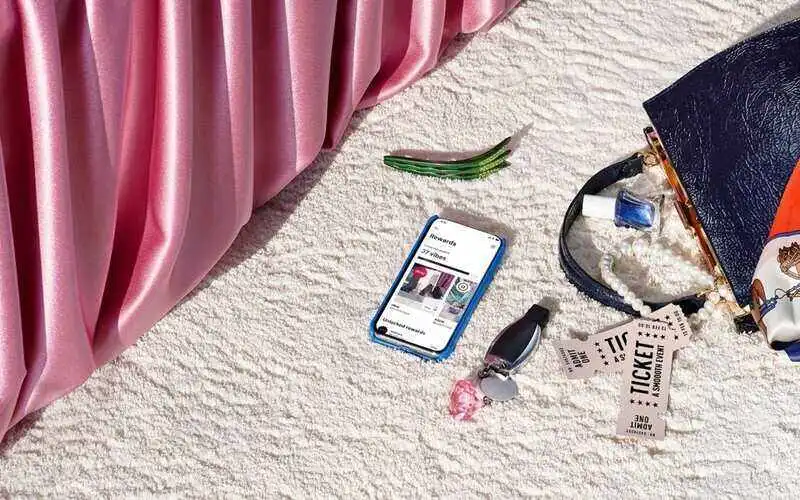 One of the newest buy now, pay later platforms in Australia has surpassed a major customer milestone on the eve of its first anniversary down under.
Swedish-based buy now, pay later (BNPL) platform Klarna, which launched in Australia on 30 January 2020, announced today it has more than 575,000 Australian customers.
The acquisition of more than half a million new customers in just under a year comes despite Australia having a relatively crowded market of BNPL providers, such as Afterpay, Zip, Humm, Openpay, Bundll, Laybuy, Limepay and LatitudePay.
Klarna also now offers its services across 400 different retailers.
According to Klarna, major retailers like Country Road are set to join the likes of ASOS, Appliances Online and Tommy Hilfiger in allowing customers to use its service.
Need somewhere to store cash and earn interest? The table below features savings accounts with some of the highest interest rates on the market.
Lender

---

4

0

0

0

$product[$field["value"]]

$product[$field["value"]]

$product[$field["value"]]

More details

FEATURED

Online Saver (Amounts < $499999)

4

0

0

0

$product[$field["value"]]

$product[$field["value"]]

$product[$field["value"]]

More details

High Interest Savings Account (< $250k)

4

0

0

1

$product[$field["value"]]

$product[$field["value"]]

$product[$field["value"]]

More details

0

50

0

$product[$field["value"]]

$product[$field["value"]]

$product[$field["value"]]

More details

0

0

0

$product[$field["value"]]

$product[$field["value"]]

$product[$field["value"]]

More details
Rates based on a savings balance of $10,000. Sorted by total interest rates. Refer to providers' websites for bonus rate conditions and for any applicable fees and charges. Rates correct as of June 25, 2022. View disclaimer.
Speaking at a Commonwealth Bank Technology Briefing in Sydney today, Country Head of Klarna Australia-NZ Fran Ereira said Klarna is "obsessed" with bringing a better experience to Australian shoppers as well as retailers.
"2020 was a challenging year in a lot of respects, but it also accelerated significant changes in how Australians shop and it created opportunities for innovative businesses," Ms Ereira said.
"Klarna is confident we bring something really different to the Australian market - we give more inspiration and value to shoppers, and greater engagement to retailers. Australians have already started to vote with their feet and we're only 12 months in.
"We will continue to play a leadership role in our sector through a meticulous approach to customer onboarding, credit checking and ensuring our products are appropriate for those using them."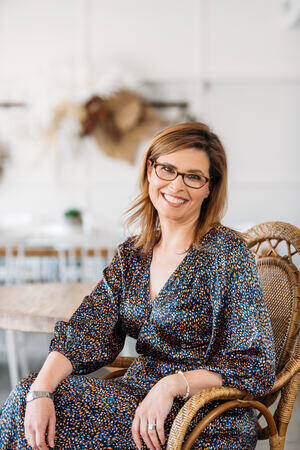 Klarna's Fran Ereira. Image via Klarna.
See also: Klarna the first BNPL platform to launch its own loyalty scheme
What is Klarna? What does it cost?
Backed by Commonwealth Bank, Klarna operates much the same as other major BNPL brands like Afterpay.
It allows customers to spread a purchase over four interest-free payments, with the first being made at the checkout.
A $150 purchase, for example, would have a $37.50 cost upfront and three more payments of $37.50 every two weeks, while Klarna also offers a 'pay in 30 days' feature, which allows customers to try their order before making their first payment within 30 days.
It offers a 36-month financing plan for larger purchases too, and in terms of credit checks, Klarna says it conducts a "semi-hard credit check" for the first attempt to create a One-time card, which will last for 90 days
It charges no interest and only charges a late fee of $3 for orders under $100 and $7 for orders over $100.
Read: One-in-five BNPL customers missing payments, charged late fees.
More big numbers posted by BNPL platforms
Klarna posting more than half a million new customers is the latest in a string of new and established buy now, pay later platforms recording strong growth.
Based on the latest figures, Afterpay has roughly 3.4 million active customers in Australia, while Zip and Humm have about 2.5 million each.
Openpay meanwhile, another recent entrant to the BNPL market, posted its own quarterly results today, recording a 123% lift in customers to 461,000, just shy of Klarna's total.
According to 2020 data from Roy Morgan, over 12.3 million Australians (59%) are now aware of buy-now-pay-later services, an increase of more than 20% from 2019.
BNPL has also expanded so rapidly, it's now being offered for services such as rental bond payments and even property purchases, which has attracted criticism from consumer groups.
Afterpay itself meanwhile has expanded its platform to Google and Apple Pay, Qantas Frequent Flyer and Webjet.
Huge growth could be deceiving?
While these platforms are reporting huge increases in customers, former Diners Club and Citi executive Grant Halverson believes there's a bit of creative accounting behind them.
"My view is most of the numbers BNPL quote are bogus, designed to make them look much bigger and/or to support stock prices," he told Savings.com.au.
"The RBA says BNPL is too small to regulate yet the apps say they are huge. Who's right? After seven years in BNPL still has not [reached] 1% of retail payments - they wont even tell you the [number of] Aussie sales, it's always Australia and New Zealand.
"BNPL fintech's have 'cherry picked' various measures to make their businesses appear much larger than they are."
Such measures, according to Mr Halverson, include how such platforms define 'active customers'.
"BNPL defines active customers as any customer who has one transaction in 12 months – another retail bank measure which inflates customer numbers," he said.
"Actual BNPL usage numbers range from 2-6% active customers per month – this is very low."
---
Image source: Klarna