Since being launched, over 250,000 goals have been set by Australians using the Goal Tracker tool in the CommBank app.
The tool, Goal Tracker, prompts customers to set a personalised savings goal and breaks the total amount down into different stages to create smaller, more achievable savings milestones.
Data from the Goal Tracker tool shows holidays are the most saved for goal (27%) followed by home ownership (19%).
The third most popular savings goal (15%) was for a "significant purchase".
Founder and CEO of holiday savings app SavR, Tim O'Shea, told Savings.com.au that people are now placing more importance on holidays.
"Millennials, Gen Y and Gen Z are increasingly shifting their focus from 'things' to 'experiences', turning their back on traditional life paths of saving up for a home, getting a mortgage, and having kids," he said.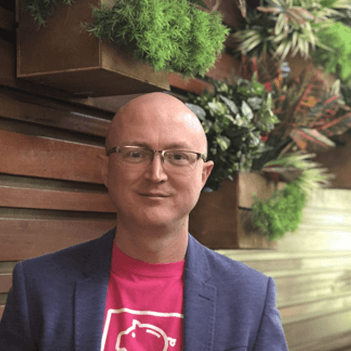 The SavR app which has just been named in the WealthTech 100 for 2019, makes saving up for a holiday simple by automating your savings and helping you save on the cost of your trip.
Rather than being seen as a 'nice-to-have', Mr O'Shea said holidays are now being seen as an absolute necessity.
"Despite having many other financial obligations, most financial goals are viewed as long-term commitments that are going to be around for a while," he said.
"Whereas a vacation is increasingly seen as a necessity to keep the family happy, relax, unwind and de-stress. People are now opting for a lifestyle that enriches them more personally, like travel," he said.
"Even the more conservative of these generations constantly seek to live a more 'social media' lifestyle, with frequent trips proudly advertised on Instagram."
Banks tapping into behavioural economics to help people save
Commonwealth Bank General Manager of Digital Banking, Kate Crous, said the Goal Tracker tool was developed based on insights from the Bank's behavioural economics team.
"We know the main barriers to saving are related to a lack of self-control, not having a formal plan in place, or people simply forgetting to put money in savings," she said.
"We've created Goal Tracker to help customers who struggle with the process of saving itself create better financial habits. The tool combines the latest in digital banking innovation as well as behavioural science to help customers improve their financial wellbeing."
Mr O'Shea told Savings.com.au he believes the finance industry will start tapping into behavioural science more to help consumers improve their money habits.
"Personal finance has long been looked at as a single industry, but in recent times we are developing much stronger tools to track and analyse consumer behaviour. This means that there are more 'outcome specific' tools available to help consumers with specific activities that matter to them most," he said.
"Data is the currency of the modern era, and with the right care and attention, that data can be utilised to make faster and more relevant recommendations to the end user, and a much better overall experience.
"Emerging finance apps make these tools even more accessible, as you do not need to bank with a specific institution to use them."