The Australian Banking Association (ABA) yesterday announced a new code of practice designed to "significantly increase and enshrine customer protections", and introduce strict new penalties for breaches.
ABA CEO Anna Bligh said the rule book for banks has been completely rewritten, and customers can expect to see immediate changes.
"Banks understand they need to change their behaviour and this new rule book represents an important step in earning back the trust of the Australian public," Ms Bligh said.
"Whether it's through your credit card, home loan, small business loan or just day to day banking, Australian customers will see tangible benefits from this new Code.
"The new Code will form part of every customer's relationship with their bank and will be strongly enforced both by an independent body, the Banking Code Compliance Committee, and the Australian Financial Complaints Authority."
.@ausbanking's Anna Bligh on the new ASIC-approved #BankingCode: This is a code with teeth. It's ASIC approved, and it will be actively enforced. Systemic breaches will be referred to regulators.

MORE: https://t.co/2SLEHP4kIF #BusinessWeekend is presented by @Westpac pic.twitter.com/578HYr3hJ6

— Sky News Australia (@SkyNewsAust) June 30, 2019
Under the new code…
Banks must:
Offer low-fee or no-fee products to low-income customers
Actively promote these low or no-fee accounts
Provide reminders for expiring introductory offers on credit cards
Provide lists

of direct debits and recurring payments to help customers

switch banks
Offer three-day grace periods for

guarantors
Avoid using bank-jargon in loan contracts
Banks must not:
Offer unsolicited

credit limit

increases (customers must ask for them)
Charge commissions on

Lenders Mortgage Insurance
Sell insurance with credit cards or personal loans at the point of sale
In addition, banks and financial institutions can no longer charge fees to accounts in the event of a customer's death – they now have to proactively identify these fees and refund any already paid.
The new code has been welcomed by Financial Counselling Australia (FCA) Chief Executive Officer Fiona Guthrie, who called it a major step up in the protection of vulnerable consumers.
Ms Guthrie also said it would be important in restoring community trust in Australia's banks, which has tanked following the damning findings from the royal commission.
"Codes like this really can make a difference because they go beyond black letter law and instead reflect the standards that an industry voluntarily commits to," Ms Guthrie said.
"Financial counsellors in particular welcome provisions around family violence, stronger protections for guarantors, better promotion of free or low fee accounts and more proactive approaches to people experiencing financial hardship," she said.
Banks support the new code
So far three of the nation's biggest four banks – ANZ, Commonwealth Bank and NAB – have released statements expressing their support for the new Banking Code of Conduct.
Here's what each of the major bank's CEO's had to say. Only Westpac is yet to make a statement.
ANZ CEO Shayne Elliott
"The code sets down in plain language the standards of practice and service our consumer and small business customers can expect."
"It also improves customer protections and sets higher standards for banks to meet in relation to things like account services and lending applications.
"While there is more work for the industry to do in rebuilding trust with the community, this new code is an important and significant step towards achieving that goal."
CBA CEO Matt Comyn
"This new Code supports the progress we are making to do what is right for our customers and earn back trust."
NAB CEO Philip Chronican
"The new Code is the strongest one yet. It delivers enhanced rights and protections for our banking customers, small businesses and their guarantors, and will play a vital role in helping banks like NAB rebuild trust with our customers and the communities in which we operate."
"Together with the ABA and its member banks, NAB has been involved in re-writing the Banking Code of Practice to better meet community expectations. We must all play a role in helping customers understand the new Code, their rights and protections."
"Brokers are not trained counsellors"
While many industry stakeholders are supportive of the new code, not everyone is 100% on-board with every change.
The Mortgage and Finance Association of Australia (MFAA) is one such organisation and has expressed concerns about the new rules regarding vulnerable customers opening brokers up to legal problems.
According to the MFAA, requiring brokers to report suspected financial, emotional or physical abuse to lenders could be a breach of the broker/customer relationship.
Additionally, signed declarations from brokers regarding abuse would not be covered under a broker's Professional Indemnity Policy.
MFAA CEO Mike Felton said that while the MFAA supports the objectives of the code, it could create poor outcomes for customers and risk for brokers.
"Under the new rules imposed by some lenders, brokers will be required to conduct an assessment of a customer's potential vulnerability, and in some instances, sign a declaration on the broker disclosure that there are no signs of financial abuse," Mr Felton said.
"It is not clear what would happen in a case where a broker gets it wrong,."
Mr Felton said the MFAA is calling for a more careful approach to implementing the code.
"Mental health and domestic violence are complex areas. Brokers are not trained counsellors and therefore cannot be expected to perform psychological assessments," Mr Felton said.
"We are seeking for the implementation date on this element of the Code to be delayed so that we have time to work through the legal issues and can help implement this in a sustainable, orderly manner."
---
---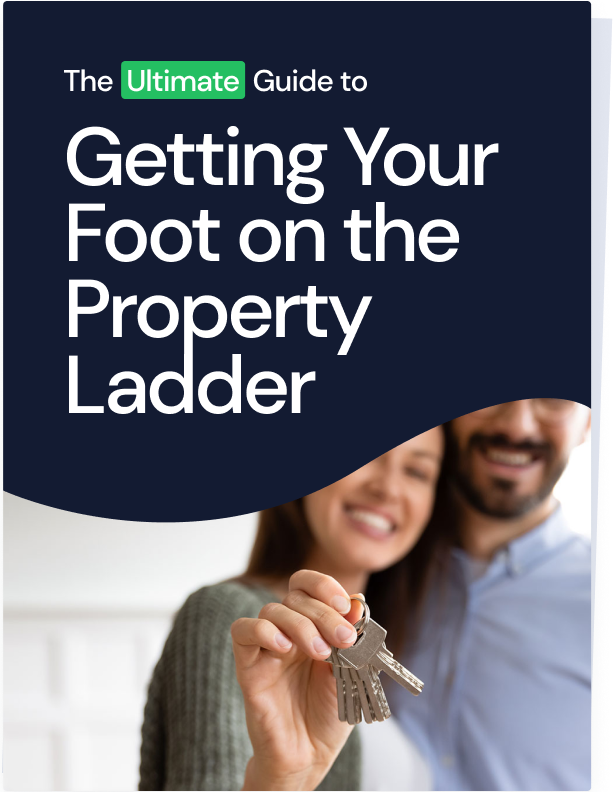 Ready, Set, Buy!

Learn everything you need to know about buying property – from choosing the right property and home loan, to the purchasing process, tips to save money and more!

With bonus Q&A sheet and Crossword!