Until now, perhaps.
TransferWise founders, Kristo Käärmann and Taavet Hinrikus stumbled upon the idea for TransferWise eight years ago when they were trying to transfer money between countries and getting stung by high transfer fees.
Hinrikus was the first employee at Skype in Estonia so he got paid in euros but he lived in London and needed pounds to pay his bills. Käärmann worked for Deloitte and lived in London. He got paid in pounds but had a mortgage in Estonia, which he needed to pay in euros.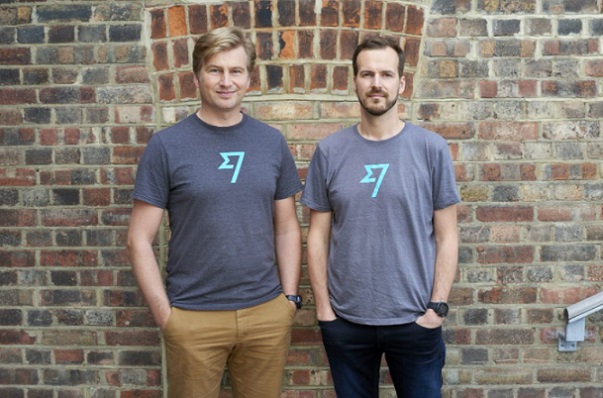 Pictured: Kristo Käärmann and Taavet Hinrikus. Image supplied.
TransferWise was born after the pair realised they could avoid transfer fees altogether by paying each other's expenses. Hinrikus put his euros into Käärmann's Estonian bank account, and Käärmann put his pounds into Hinrikus' bank account.
They both got the currency they needed almost instantly – and avoided paying an extra cent on high exchange rates or transfer fees.
What is TransferWise?
London-headquartered fintech TransferWise is an international money transfer service that allows people to send money between different countries and currencies for a lower cost than a standard bank transfer.
Speaking to Savings.com.au, TransferWise Head of Banks Murali Akella said this makes TransferWise up to eight times cheaper than the banks and other providers.
"We're able to do that because we've cut out all the middlemen in the process. If you were to send money from Australia to the UK via your bank, your money bounces around multiple banks in different countries before it gets to the UK, and each bank takes a clip of the ticket along the way," Mr Akella said.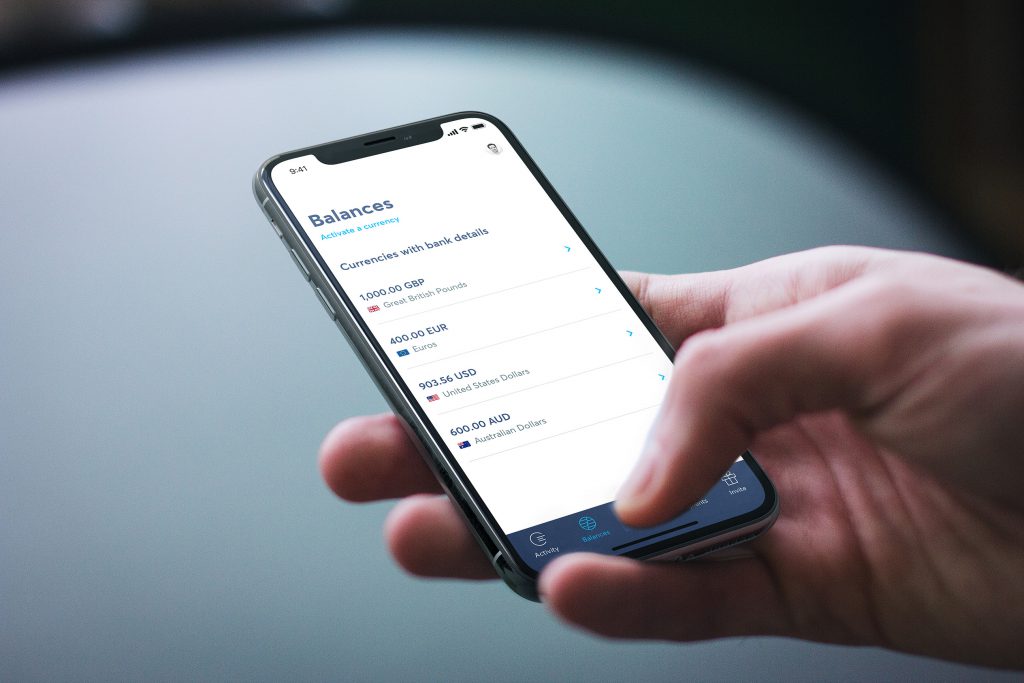 Pictured: TransferWise app. Image supplied.
"The way TransferWise works is we've set up local bank accounts in every country we operate in, so in the same example of sending money from Australia to the UK, your Australian dollars would get paid into TransferWise's Australian bank account and we then pay out the pounds to your recipient from our UK bank account. Because the money never actually crosses any borders, we're able to charge a low, transparent cost to our customers."
It's this low, transparent cost (fees) that TransferWise makes a buck from because they don't charge an exchange rate margin, which is the difference between the mid-market exchange rate (the one you see reported in the news or on Google) and the actual exchange rate charged by the company.
Traditional foreign exchange services swap your money directly and charge you a fee for the privilege. TransferWise avoids international bank transfer fees by keeping money transfers inside the country through domestic accounts, minimising the distance the money has to travel.
Essentially, they've devised a system where people sending money overseas can swap it directly with other people sending money in the opposite direction – a peer-to-peer money transfer system if you will.
TransferWise in Australia
Earlier this year, TransferWise launched a travel card in Australia which allows users to spend in more than 150 different countries in over 40 currencies. The card, called the TransferWise Platinum debit Mastercard, is claimed to be "11 times cheaper than other top travel cards" because there are no hidden transaction fees or exorbitant exchange rate markups.
Last month, TransferWise announced it would be partnering with Australian neobank Up. The partnership means Up Bank customers can now send money overseas in 52 currencies directly from the Up app.
The integration with TransferWise makes Up the first Australian bank to provide international money transfers (IMT) with no exchange rate markups, setting a new standard in banking and international money transfers, given the current money-transfer services banks offer in Australia are "super poor", in the words of co-founder Taavet Hinrikus.
In fact, they're so poor the Australian Competition and Consumer Commission (ACCC) launched an inquiry into foreign currency conversion services like international money transfers, foreign cash, travel cards, and credit or debit cards.
"The ACCC's report into foreign currency has revealed that complex and non-transparent pricing is bamboozling Australians, making it difficult for them to shop around and switch providers. This has resulted in a lack of competition and a continuation of higher prices," Mr Akella said.
"Consumers are often charged two separate fees when sending money abroad or when paying with a card overseas: a foreign transaction fee and an exchange rate mark up, which is often not disclosed to the consumer."
Mr Akella said the ACCC's report mirrors similar research in the UK which found that 66% of consumers can't identify the true cost of moving money internationally and as a result, can't compare products.
"TransferWise has long advocated that regulation around the world should require all foreign exchange providers to transparently disclose exchange rate markups and fees as a single total cost figure to the consumer," Mr Akella said.
"We call on the Treasurer to take decisive action on this issue, and follow in the footsteps of the European Parliament by introducing laws that require transparent pricing where exchange rate markups and upfront fees are displayed as a total cost, so Australians don't lose billions of dollars a year to non-transparent and detrimental forms of pricing."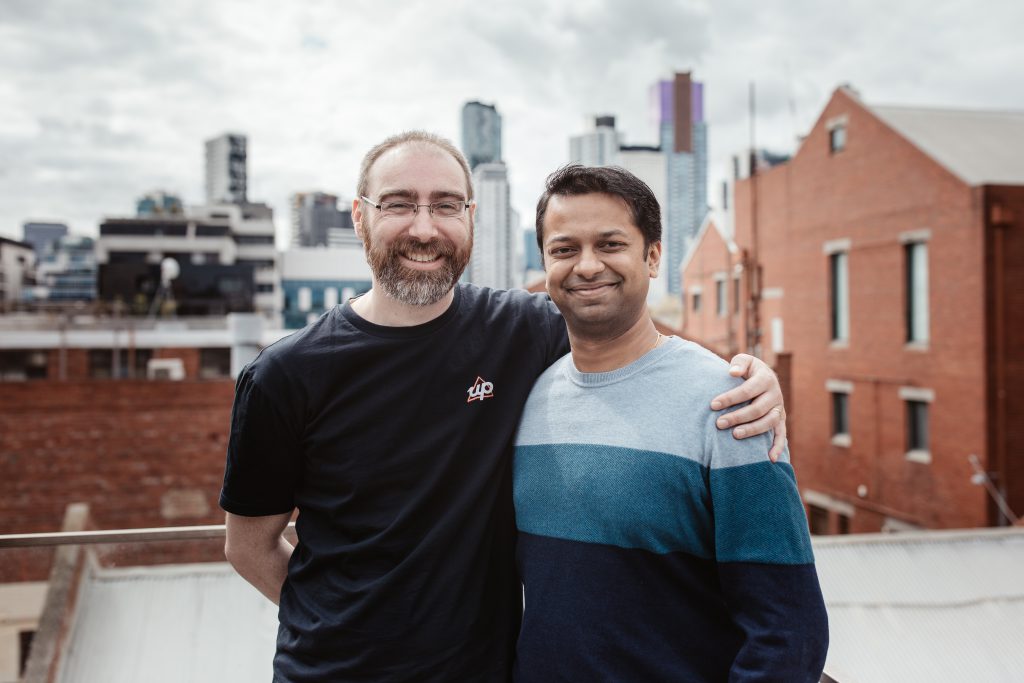 Pictured: Up Bank co-founder Dom Pym with TransferWise Head of Banks Murali Akella. Image supplied.
Mr Akella said he hopes the Up Bank integration will raise the bar for IMT in Australia, in line with the recommendations put forward by the ACCC.
"We see the banking sector increasingly open towards collaborating with fintechs like TransferWise. In France, for example, France's second-largest bank Groupe BCE has integrated with TransferWise. In the US, Stanford FCU which is a traditional bank has also chosen to modernise their international transfers by integrating with TransferWise, so we think it's only a matter of time until we see this shift happening in Australia," Mr Akella said.
"The ACCC inquiry into foreign exchange has shed some light on just how expensive and intransparent international money transfers are locally. We were founded on transparency and customers are also demanding that. The more banks we can get to join our mission, the better for the consumer.
"We hope this will be the first of many bank integrations here in Australia not just with neobanks, but all banks, big and small."
If a bank does want to integrate with TransferWise, it's easy to do so through the TransferWise for Banks API. Described by Mr Akella as "plug and play", the API allows a bank to offer TransferWise transfers directly to their customers through their online banking or mobile apps.
"The API is currently available for free to anyone on the TransferWise website. Interested parties can simply access it via the sandbox, have a play around with it and if they're interested in knowing more, our details are in the documentation," Mr Akella said.
While TransferWise don't have plans yet to utilise open banking when it kicks off next year (though they assure they're keeping a close eye on it), Mr Akella said there are other exciting plans in the works for Australians to look forward to next year.
"We've had a big year in Australia launching our new debit card and now announcing our integration with Up Bank, so we'll continue to build on those. We do have some other plans for our Aussie customers next year, but you'll have to stay tuned for that"!