The agreement between Zip and Australia's largest childcare software provider Xplor Technologies, offers parents greater payment flexibility across Xplor's network of 10,500 Australian and New Zealand childcare centres.
This new initiative aims to provide families with the ability to access short-term financing to pay for childcare, helping to relieve the financial burden of paying fees upfront.
Zip will be available to Xplor's network of childcare centres from early November, and families will be able to access the service directly from their childcare centre's mobile app.
The move follows the growth of the buy now pay later market in Australia and New Zealand, recording more than six million customers last year.
CEO of Xplor Education, Mark Woodland said Xplor is excited to venture into the buy now, pay later ecosystem with Zip, enabling people across Australia and New Zealand with greater flexibility in how they pay for childcare.
"There is demand for tailored payment options for childcare in the Australian market, and we believe this innovative initiative will improve access to childcare for more families," Mr Woodland said.
Zip's Commercial Director, Colin Baines said this deal is the first of its kind for both the childcare industry and Zip.
"We will use our financial solution, by teaming up with Xplor Technologies, to empower and offer flexibility for both families and childcare providers," Mr Baines said.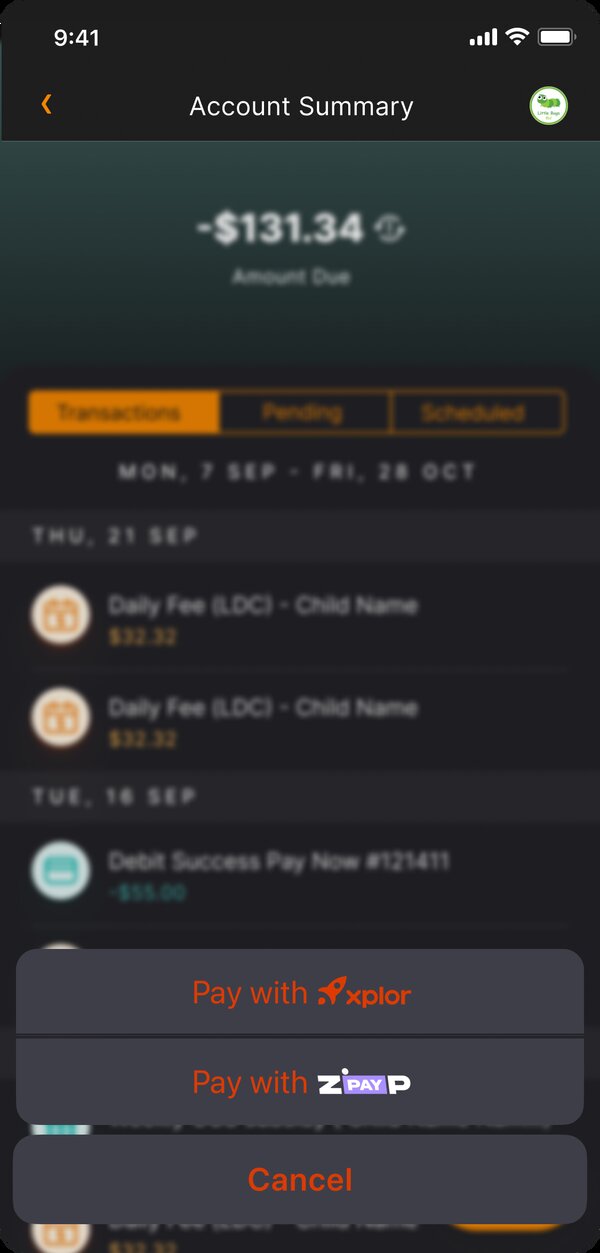 Xplor Technologies interface with Zip Payment integration. Source: Xplor Technologies.
Image by Gautam Arora via Unsplash.