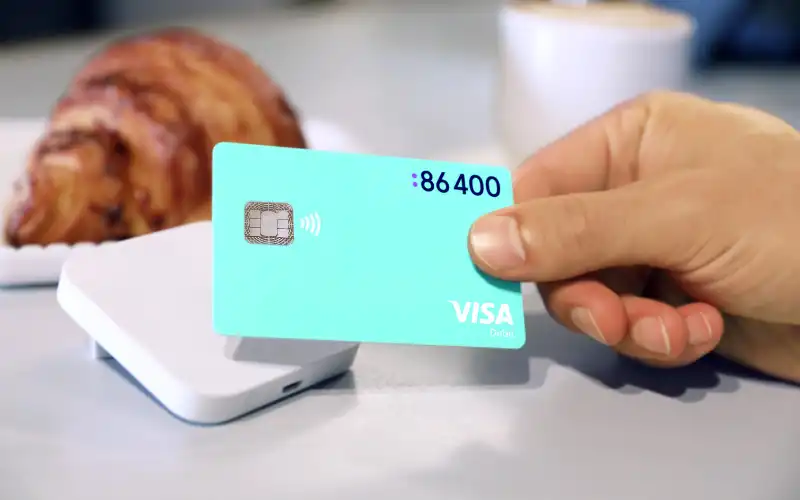 Photo source: 86 400
Australia's 'newest smartbank' 86 400 has today become available nationwide, revealing details of its fees and interest rates.
86 400 was granted a full authorised Deposit-taking Institution (ADI) license by APRA in July, but hadn't made details of its products public.
After previously only allowing early-access customers to get an insight into its savings account and transaction account products, 86 400 has now officially launched on app stores.
"Managing your money shouldn't be so hard, but the simple fact is that staying on top of your finances has become too complex, leaving many Australians feeling anxious, stressed and frustrated," CEO Robert Bell said.
"Today, we've launched a bank which uses smart technology to show customers what's actually going on with their money, so they feel in control every second of every day. All eighty-six four hundred of them."
86 400 has two main accounts: the Pay account for everyday transactions and the Save account which earns interest.
The maximum interest rate on the Save account is 2.50% p.a, with a base interest rate of 0.40% p.a.
This means the remaining 2.10% p.a. is a bonus interest rate, with customers needing to deposit at least $1,000 each month into either the Pay or Save account.
But unlike many other banks, 86 400 promises to actively prompt customers with alerts to help them reach the bonus interest threshold each month.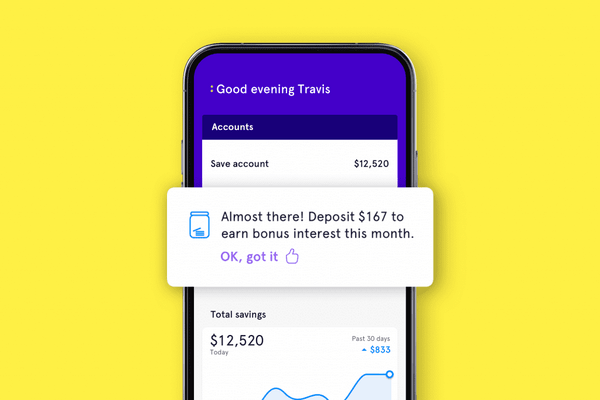 How does 86 400's rate compare?
This maximum interest rate of 2.50% p.a. is very competitive in today's low interest rate environment.
BOQ, MyState and Up all have the same maximum rate, while UBank's USaver account has a maximum interest rate of 2.41% p.a.
86 400 could have fierce competition in Up, which is also one of the newest digital banks in Australia having formed in early April 2019 under Adelaide and Bendigo Bank.
Other features 86 400 offers
Like Up, 86 400's accounts will have integration with each of the major mobile wallets – Apple Pay, Google Pay, Samsung Pay, Fitbit Pay and Garmin Pay – while also having no ongoing monthly fees.
86 400 also charges a 1.50% international transaction fee, while the likes of Up, UBank and ING do not.
It also allows instant payments via Osko and promises support from an Australian-based call centre.
But most interestingly, 86 400 will also allow customers to connect to accounts from up to 150 other Australian financial institutions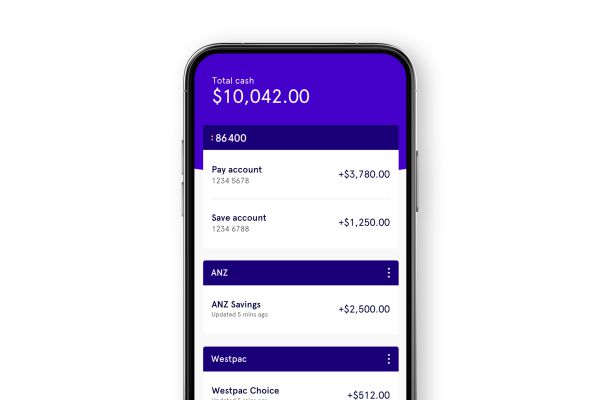 Source: 86 400
This feature, which 86 400 says is an Australian first, means customers won't even have to leave their previous bank to switch to 86 400, something that's long been considered a pain point among banking customers.
86 400's smart technology also looks through transactions and recurring bills to detect which ones are upcoming and overdue to help avoid late fees and charges.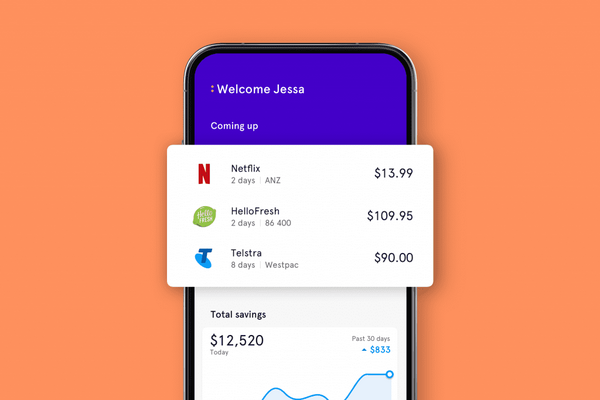 Source: 86 400
Xinja gets full banking license too
Pipping 86 400's product release by mere hours was Xinja Bank, which was granted Authorised Deposit-Taking Institution status (aka a full banking license) by the Australian Prudential Regulation Authority (APRA) yesterday.
It previously held a restricted banking license as of December 2018.
According to Xinja Bank Chief Executive and Founder Eric Wilson, Xinja started rolling out bank accounts to customers as of yesterday.
"It's enormously exciting that Australians have a new, independent bank. It's time Australia's very old banking model was disrupted," he said.
"We are 100% digital, and we want people to have a real alternative to the incumbent banks.
"We want to give customers a real choice to be able to be with a bank that looks after them."
At the moment Xinja only has a transaction account product – it plans to launch its savings account – named "Stash" – soon.
It also plans to add lending products like home loans in the first quarter of 2020, as well as "some other fun, 'unbanky' surprises".
"We don't have bricks and mortar branches or old technology that we are constantly patching to meet the needs of customers," Mr Wilson said.
"Our costs will be significantly lower than traditional banks.
"We'll use technology and data to prompt money mindfulness; nudging people toward better everyday behaviour that can improve their finances."
Interestingly, Xinja will not be offering credit cards, saying "the only way to make money is when your customers make poor decisions".
"We also want to reward people who stick with us. That turns the current model on its head – the existing banking model offers higher saving rates to new customers but ignores those people who have been loyal," Mr Wilson said.
"We also hope to be able to use data for risk assessment that allows us to offer better lending rates for good financial behaviour."
---
Latest Articles