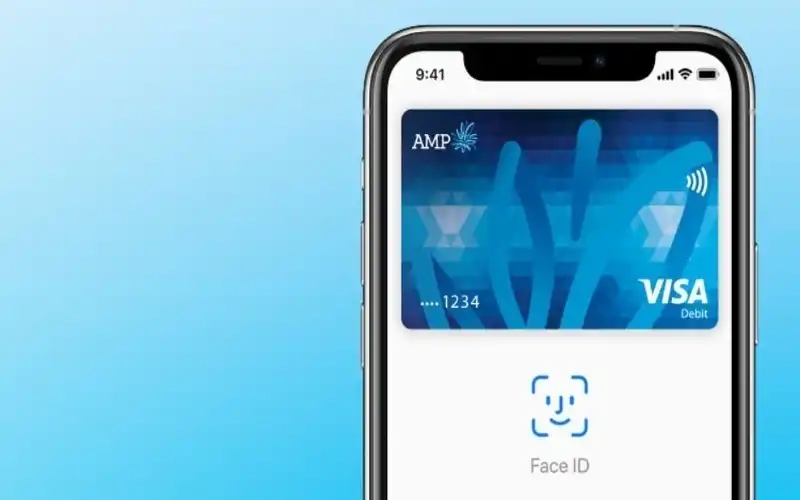 Image source: AMP
Another sizable Australian bank is switching on Apple Pay after AMP announced its customers could use it today.
AMP is the latest bank to introduce Apple Pay this year following Westpac, ME and Heritage Bank.
Meanwhile, buy-now, pay-later (BNPL) giant Afterpay announced last week it too was turning on both Apple and Google Pay for US customers, with Australians to get the service "in the coming months".
AMP said it was bringing its clients Apple Pay to give them a "safer, more secure and private way to pay that helps clients avoid handing their payment card to someone else, touching physical buttons or exchanging cash".
AMP had already offered customers both Google Pay and Samsung Pay.
Need somewhere to store cash and earn interest? The table below features introductory savings accounts with some of the highest interest rates on the market.
AMP Bank Managing Director Rod Finch said the move is all about giving clients choice and convenience around payment options.
"Giving our clients a fast, easy and secure way of paying for goods and services, without needing to handle anything other than their personal smart device, has never been more important, especially during these extraordinary times," Mr Finch said.
"Introducing Apple Pay is the latest in a series of enhancements to make it easier for clients to transact with their finances and AMP."

What Apple Pay will look like for AMP customers. Source: AMP.
AMP customers wanting to set up Apple Pay on their phones (iPhone 6 or any later versions) can do so easily: On iPhone, clients simply open the Wallet app, tap +, and follow the steps to add their AMP Bank access card.
On Apple Watch, they can simply open the Apple Watch app on their phone, tap Wallet & Apple Pay and select Add a Credit or Debit card and follow the prompts.
Then, customers can hold their phones to a terminal and place their finger on Touch ID to pay, while still receiving all the rewards and benefits they would normally receive from their credit or debit card.
[Read: AMP cuts introductory interest rate barely a week after raising it]
AMP also reiterated that Apple Pay is a highly secure way to pay.
"Security and privacy are at the core of Apple Pay. When clients use a credit or debit card with Apple Pay, the actual card numbers are not stored on the device, or on Apple servers," it said.
"Instead, a unique Device Account Number is assigned, encrypted, and securely stored in the Secure Element, an industry-standard, certified chip designed to store the payment information safely on the device."
This is a timely announcement by AMP, as April data from Commonwealth Bank found digital wallet platforms such as Apple Pay made a record number of transactions in March 2020.
March 2020 digital wallet spend surged 17% from February 2020, vastly outpacing the average monthly growth rate of 6.7% from the past six months, with the average spend being $28.
There were 36 million digital wallet transactions made overall - the previous record stood at 34 million in December 2019.
---
Latest Articles