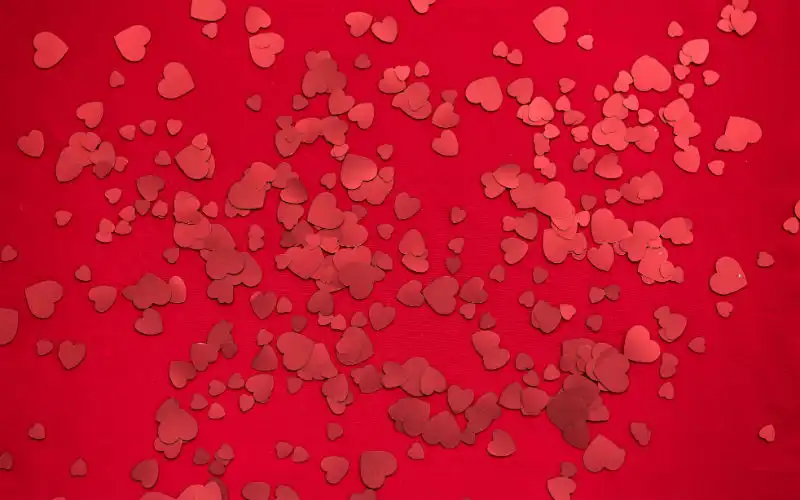 Photo by Joanna Kosinska on Unsplash
Fewer Australian couples are celebrating Valentine's day in 2020 compared to years gone by, according to new research.
ME Bank's latest 'Love and Money' survey found 49% of couples have Valentine's day plans this year, compared to 56% in 2019.
Newly loved-up couples - those dating for under a year - are the most likely (62%) to celebrate on Valentine's Day, compared to couples who have been together for more than 10 years (34%).
The average spend on gifts is $150, while 19% of married couples and 24% of millennials are willing to splurge more than $200 on their partners.
This is much higher than ME's 2019 survey, which found the majority were only estimated to spend an average of $50 or less on their partner.
The latest research also found that most couples use a combination of funding sources for their Valentines Day spending, with the most popular being:
Nonetheless, fewer people are choosing to splash their hard-earned cash this February 14. According to the survey:
55% believe it's a waste of money
40% believe it's a day purely designed for florists and card companies to cash in
"Australian's spending habits have tightened up, so it's no surprise that fewer couples are planning to spend money on Valentine's Day this year," ME's money expert Matthew Read said.
"You shouldn't feel pressured to spend money on Valentine's Day, however it's a good idea to chat with your partner beforehand so you're both on the same page when it comes to gifting, and one of you isn't caught empty-handed on the day."
For those 49% of couples who are planning to celebrate Valentine's Day, 84% say it's the thought that counts rather than the amount spent.
Looking for a good savings account to help you pay for next year's Valentine's Day? The table below displays a collection of high interest rate savings accounts.
ACCC warns of romance scammers
You don't require a partner to part with your hard-earned money this Valentine's day: the Australian Competition and Consumer Commission (ACCC) has warned of scammers using new online platforms and apps to take advantage of people.
Australians reported almost 4,000 dating and romance scams in 2019, accounting for one-fifth of all scams reported to Scamwatch in 2019.
Total losses to dating and romance scams totalled at $28.6 million, with 37.5% of reports resulting in a loss that averages at a whopping $19,000.
Traditional means for romance scams include the likes of dating websites and scams originating on Instagram and Facebook as well as the likes of Tinder, but a new trend is emerging in 2019 where scammers increasingly turn to apps such as Google Hangouts or online games like Words with Friends.
ACCC Deputy Chair Delia Rickard said dating websites are no longer the only contact method for dating and romance scammers.
"We've seen an increase in reports from people who did not originally seek an online relationship but have been caught up in a dating and romance scam," Ms Rickard said.
"Romance scams are particularly devastating because not only are there financial losses, but there is also an emotional toll for the victim, which can have lasting psychological impacts on people," Ms Rickard said.
Dating and romance scams by most common websites/apps in 2019
| | | |
| --- | --- | --- |
| Website/app | Reports | Losses |
| Other | 849 | $6,215,601 |
| Online dating site | 665 | $7,832,089 |
| Instagram | 347 | $975,925 |
| Facebook | 325 | $2,077,224 |
| Tinder | 176 | $814,415 |
| Skype | 90 | $757,580 |
| Viber | 23 | $909,359 |
| LinkedIn | 21 | $130,000 |
| Twitter | 16 | $5,820 |
| eBay | 2 | $1,082 |
Source: ACCC
Online scammers will usually create a persona to make a target fall in love with them, and will often ask for money to provide "financial aid" or so they can travel to meet each other.
"If you're interacting with someone online, it's important to be alert and consider the possibility that the approach may be a scam," Ms Rickard said.
"Don't give out personal information, including your financial details, to anybody you haven't met in person, no matter who they say they are, and don't share intimate photos or use webcams in an intimate setting.
"If you become concerned by the conversation, such as if the person is asking for 'favours' or money, cease communication."
If you suspect an online scam, you can report it to the ACCC via Scamwatch.
Romance scams: Facts and figures
31.4% of dating and romance scams occur via social media or online forums
Facebook incurred the highest total losses at 7.3% of all losses
Instagram has the highest number of reported scams (8.8%)
People aged 45-64 were the most affected with 1,470 reports and $18 million in losses (that's 63% of total losses)
Women reported 54.9% (2,165 reports) of all dating and romance scam reports
Women reported the highest total losses of $21.5 million (75.3% of all losses)

The majority of losses occurred via bank transfer, totaling 33.8% or almost $9.7 million
Source: ACCC
---
Latest Articles